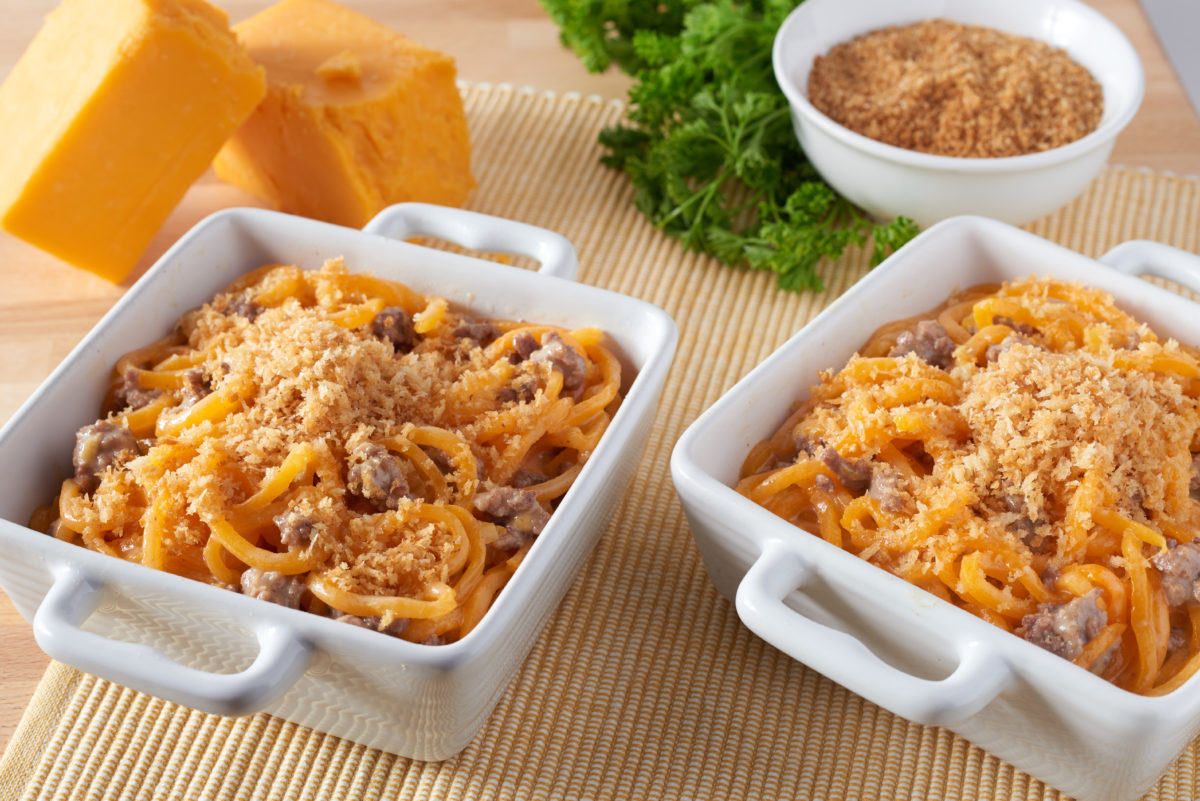 Recipe At A Glance
9 ingredients
Over 30 minutes
4 Servings
Who says Mac & Cheese is just for kids? Try this sophisticated twist on a classic comfort food!
Sponsored By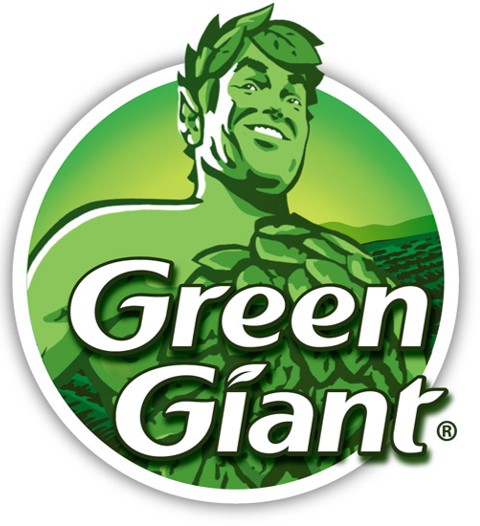 Featured Product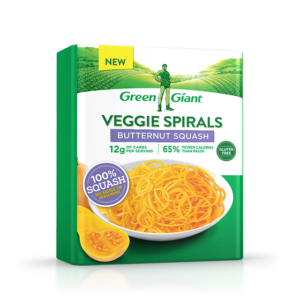 Green Giant Veggie Spirals Butternut Squash
Recipe Ingredients
1 (12-oz.) package Green Giant Veggie Spirals™ Butternut Squash
8 oz.cooked lean ground beef, drained
3 Tbsp. salted butter
3 Tbsp. all-purpose flour
1 1/2 cups 2% milk
1/2 teaspoon salt
1 1/2 cups shredded cheddar cheese
1/3 cup plain panko breadcrumbs
Salt and pepper
Recipe Directions
Preheat oven to 375°.
Cook the Green Giant Veggie Spirals™ Butternut Squash according to package directions, drain and keep warm.
Preheat a medium nonstick sauce pot over medium heat. Add the butter and let melt. Whisk in the flour and stir rapidly until a paste-like consistency is formed. Continuing stirring about 1 minute.
Add the milk and quickly whisk in until the sauce has a smooth consistency. Stir occasionally until slightly thickened, about 4 minutes.
Fold in the salt and cheese and stir until cheese has completely melted.
In a large bowl mix together the cooked beef, cheese sauce, and warm butternut spirals until everything is well coated.
Pour mixture into a pre-greased oven proof dish (2.2 quart or 7"x9" dish) and top with breadcrumbs.
Place in the oven until mixture is bubbling and breadcrumbs begin to brown, about 15 minutes. Serve hot. Sprinkle with salt and pepper as desired.
To spice things up, replace the ground beef with ground chorizo.
Use any mixture of shredded cheese to change up the flavor of the sauce (Pepper Jack, Swiss, Parmesan, etc.)
Replace breadcrumbs with chopped tortilla chips for an even crunchier topping.
Other Recipes You Might Like