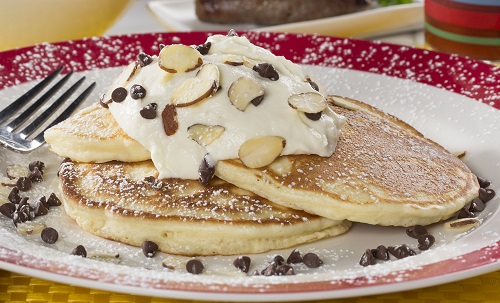 Recipe At A Glance
10 ingredients
Under 15 minutes
8+ Servings
Give in to those early morning cravings for something sweet with Mr. Food Test Kitchen's recipe for Cannoli Flapjacks. Thick and fluffy, these flapjacks really do pack in all the taste of one of your favorite Italian bakery desserts. Just wait till ya' try 'em – they're going to become a breakfast staple!
Sponsored By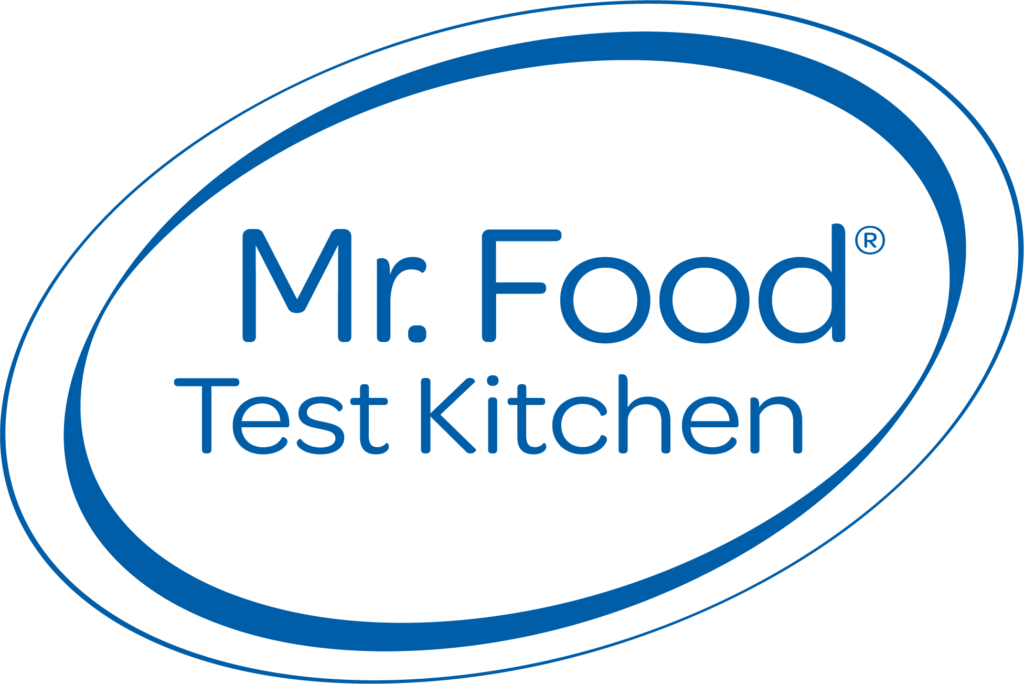 Recipe Ingredients
1 cup ricotta cheese
1/3 cup confectioners' sugar plus more for garnish
2 tsp. French vanilla creamer
2 cups pancake and biscuit mix (Test Kitchen used Bisquick)
1 Tbsp. granulated sugar
3/4 cup almond milk
2 eggs
3 Tbsp. butter
2 Tbsp. mini chocolate chips
2 Tbsp. sliced almonds (optional)
Recipe Directions
In a medium bowl, combine ricotta cheese, 1/3 cup confectioners' sugar, and the vanilla creamer; mix until smooth. Refrigerate until ready to use.
In a large bowl, combine pancake mix, granulated sugar, almond milk, and eggs; mix with a wooden spoon until batter is smooth.
In a skillet or griddle over medium-low heat, melt 1 tablespoon butter. Pour about 1/3 cup batter onto skillet. When bubbles form on top, flip pancakes and cook 1 minute, or until golden. Repeat with remaining batter, melting remaining butter, as needed.
Serve topped with ricotta cheese mixture. Sprinkle with chocolate chips and almonds, if desired.
Notes:
 For that true cannoli taste, sprinkle with additional confectioners' sugar!
Feel free to mix and match the flavors of creamer or milk. Explore your dairy aisle for some ideas! You might want to try a nut milk one time, a soy milk another…you get the idea!