Banana Split Stuffed Mason Jar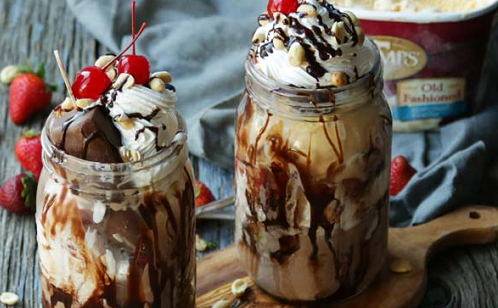 Recipe At A Glance
8 ingredients
Under 15 minutes
1 Serving
These Banana Split Stuffed Mason Jars from Chef Billy Parisi will have you scraping out every last drop!
Featured Product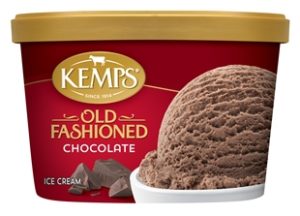 Kemp's® Old Fashioned Chocolate Ice Cream
Recipe Ingredients
1 scoop each of Kemp's® chocolate, strawberry and vanilla ice cream
2 Tbsp. of pineapple chunks
3 sliced fresh strawberries
2 Tbsp. of roasted and salted peanuts
2 Tbsp. of chocolate syrup
½ cup of Cool Whip
1 milk chocolate Diana's Banana
2 maraschino cherries
Recipe Directions
Drizzle the chocolate syrup onto the sides of the inside of a mason jar.
Layer as follow: chocolate ice cream, pineapple chunks, strawberry ice cream, sliced strawberries, vanilla ice cream, peanuts, whipped cream and then the cherries.
Stick the Diana's Banana into the top of the ice cream and serve.