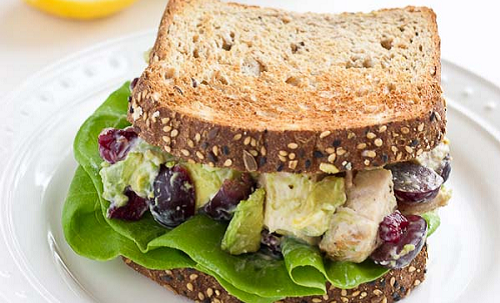 Recipe At A Glance
11 ingredients
15-30 minutes
4 Servings
This
Bacon Avocado Chicken Salad
 from Love and Zest makes a hearty protein- packed meal to serve up for a lunch or dinner. Greek yogurt is a stand in for traditional mayo, making this salad fit for your active lifestyle.
Featured Product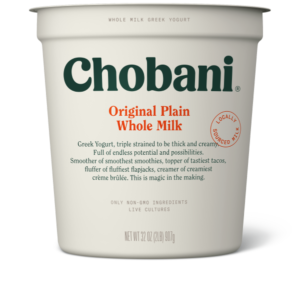 Chobani® Whole Milk Plain Greek Yogurt
Recipe Ingredients
4 slices cooked center cut bacon, chopped
1 pound grilled chicken breast, cubed (about 2 cups)
½ avocado, diced
1 cup grapes, halved
¼ cup dried cranberries
½ red onion, diced
¼ cup Chobani Whole Milk Plain Greek Yogurt
1 tablespoon honey
½ lemon, juiced
½ teaspoon lemon zest
1 teaspoon pepper, or to taste
Recipe Directions
In a large bowl, combine bacon, chicken, avocado, grapes, cranberries, and red onion.
In small bowl, whisk together yogurt, honey, lemon juice, lemon zest and pepper until mixed.
Pour dressing over chicken salad mixture and toss to coat.
Serve with crackers or on toasted sprouted grain bread with bib lettuce.