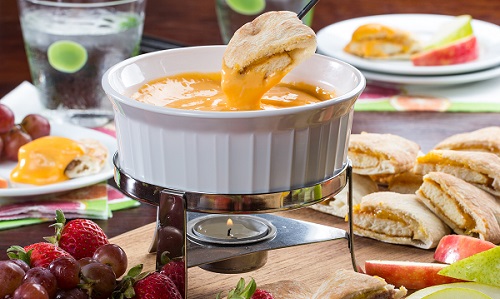 Recipe At A Glance
9 ingredients
15-30 minutes
6 Servings
Looking to add some fun to a weeknight dinner or just need a great recipe to liven up a party? Everyone will love dipping their favorite flatbread pocket sandwiches (along with some fruits and veggies!) into this doubly-cheesy fondue. It's a great way to keep everyone together and to satisfy hungry bellies.
Sponsored By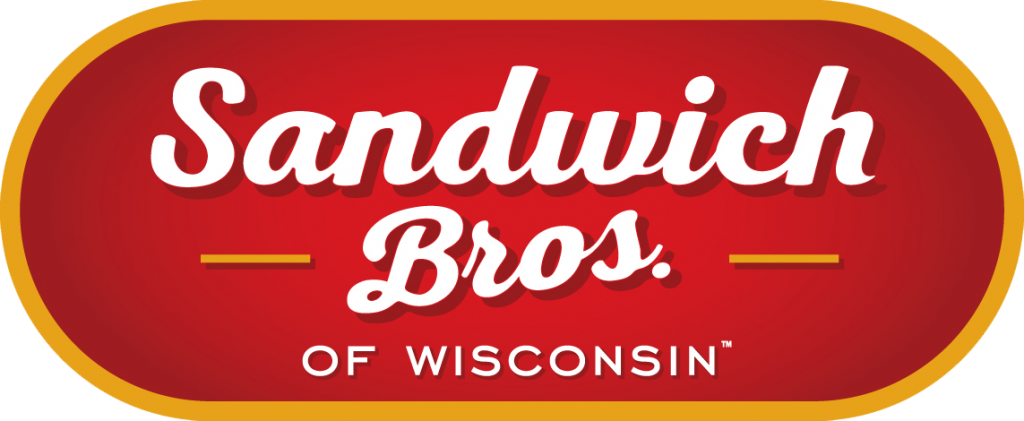 Recipe Ingredients
1 cup apple juice or cider
1 block (8 oz.) cheddar cheese, shredded
1 block (8 oz.) Swiss cheese, shredded
1 Tbsp. all-purpose flour
1/2 tsp. ground nutmeg
1/4 tsp. salt
4 Sandwich Bros. Chicken Melts Flatbread Pocket Sandwiches
4 Sandwich Bros. Angus Cheeseburgers Flatbread Pocket Sandwiches
Assorted fruits and veggies
Recipe Directions
1. In a medium saucepan over medium heat, heat apple juice until bubbly.
2. Meanwhile, in a medium bowl, combine cheeses, flour, nutmeg, and salt; mix well. Add cheese mixture to apple juice, a little at a time, and stir continuously for 4 to 5 minutes or until mixture is completely melted and heated through.
3. Transfer to a fondue pot or place saucepan on a warming tray to keep fondue warm.
4. Prepare sandwiches according to package directions, then cut each into thirds. Skewer with fondue forks and place on fondue platter, alongside assorted fruits and veggies. Dip and enjoy!