Yummy Recipes to Wrap up Frozen Food Month!
With March Frozen Food Month officially over, we would like to share some of the deliciously creative recipes our Cool Food Panel came up with using products straight from the freezer aisle! Take a look at some of the amazing ways our panelists incorporated frozen foods into their mouth-watering blog recipes.
Silvia Martinez, Mama Latina Tips– Bacon Avocado Garlic Toast with Corn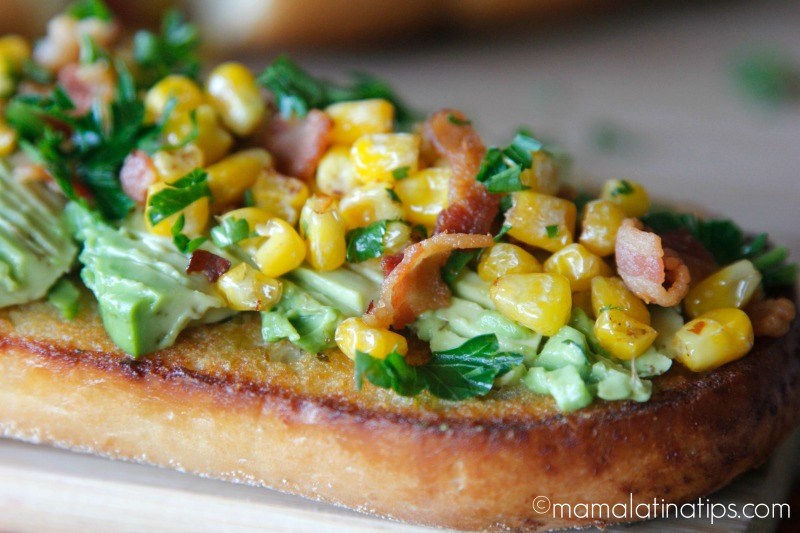 "When I discovered this New York Bakery® Bake & Break™ Pull Apart Garlic Loaf in the freezer aisle at my local store, I had a revelation. I love avocados with bacon. I just do. And it occurred to me this perfect pair would be a great topping for this bakery-quality garlic bread, with a little Mexican twist, of course. The loaf takes just about 6 minutes to bake and pulls apart without having to cut it, so it's a great meal or snack for my boys. No fuss."
Angie McGowan, Eclectic Everyday – Jimmy Dean's Delights Frittatas with Fresh Avocado, Tomato and Parsley
"It's not easy getting in a nutritious meal for the family, and getting out the door on time. But in our family we try to make it a priority. That's why I was so excited to try Jimmy Dean's new Delights Bacon and Spinach Frittatas. These are so delicious, easy and best of all low carb! They are packed with 14g of protein per serving and are so filling. They also come in a Turkey Sausage & Veggies flavor that's equally as amazing. To go along with these little frittatas, I like to serve a halved avocado filled with diced tomato and garnished with fresh parsley, salt and pepper. It's a perfect accompaniment to this low carb breakfast that adds even more nutrition and great flavor."
Christina Lane, Dessert for Two – Puff Pastry Donuts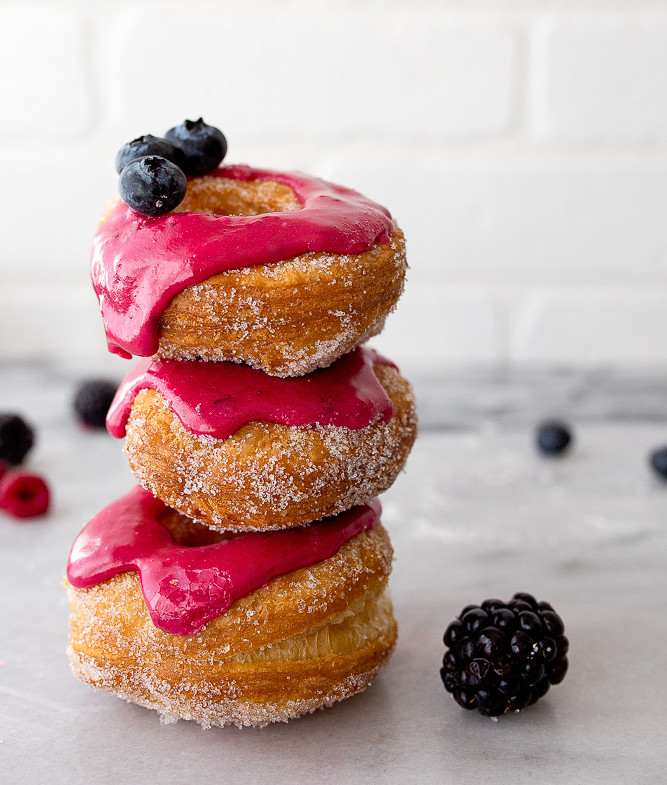 "Puff pastry is the buttery rich little dough that bakes up shiny and golden brown, it fries up puffy and light, and it shatters at the touch of a fork when you devour it. If I had to live the rest of my life with only one dough, puff pastry would be my choice. I am so very glad I always have a box of Pepperidge Farm® Puff Pastry in the freezer. Especially on Sunday mornings. Why Sunday morning? Well, in a word: DONUTS."
Dani Meyer, The Adventure Bite – Pork Fried Cauliflower Rice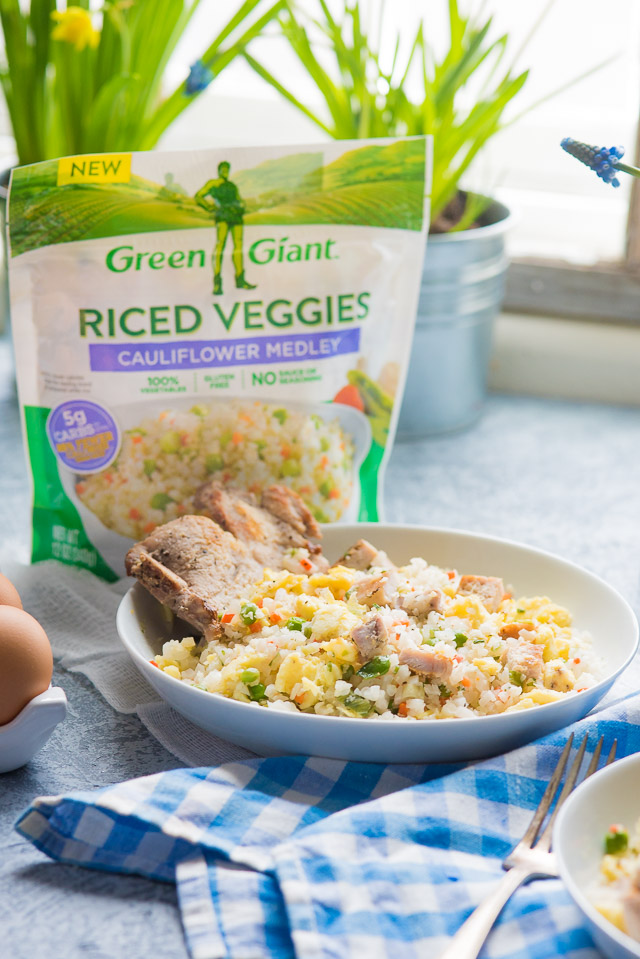 "Last year I discovered cauliflower rice and everyone in the house loved it, even my husband! It's such an easy way to swap in more vegetables for carbs, that it is a no brainer for us. But let's be honest…. keeping dry rice on hand is far easier than always having a whole fresh cauliflower on hand. So, when I found out that Green Giant was now offering a frozen cauliflower rice medley I was so excited! It's now as easy to keep cauliflower rice on hand as it is to keep regular rice on hand AND it cooks faster! Total mom win right there."
Justine Sulia, Cooking & Beer – Sweet Potato Biscuits & Gravy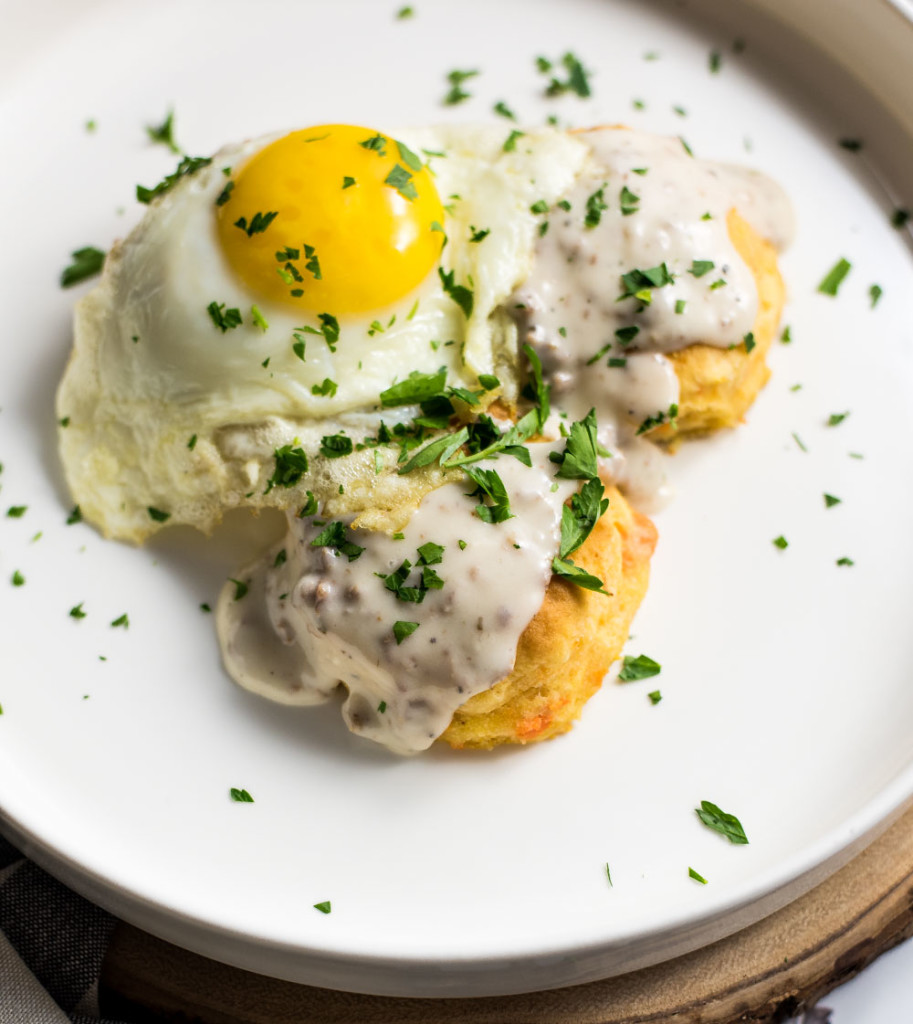 "This recipe is perfect for utilizing freezer staples, and in this case this staple comes in the form of Bob Evan's Pork Sausage Gravy. It's so creamy. It's so delicious, and you may as well make two servings. You are going to need that second serving. Trust me."
Chef Billy Parisi, Billy Parisi – Sushi Burrito Recipe with Chicken an.d Vegetables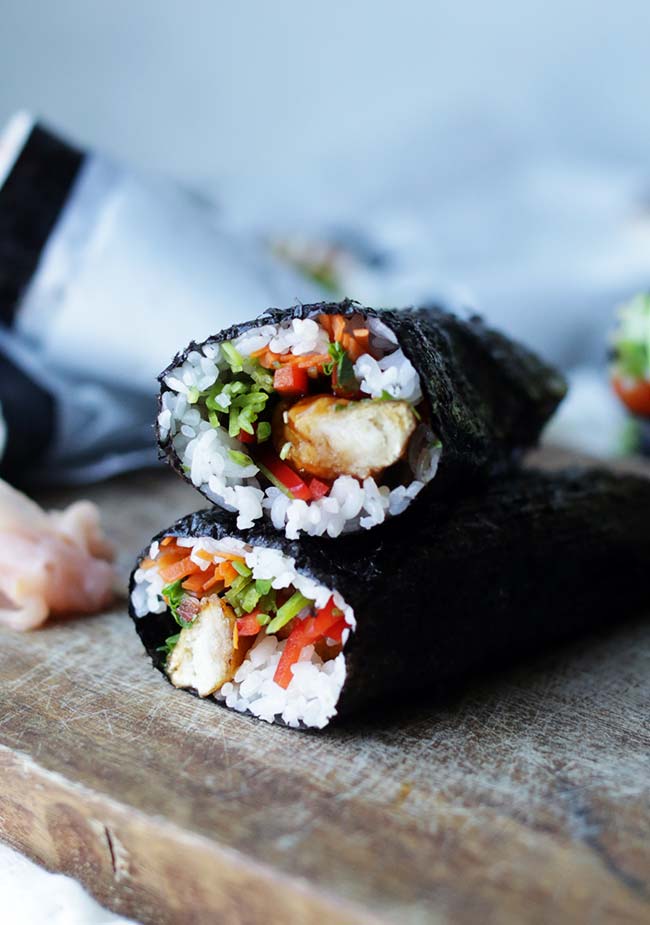 "While I feel like I've barely scratched the surface with all of the amazing food in the frozen food aisle, I have found some gems that I continue to go back to, like InnovAsian.  My daughter is obsessed with Chinese food, so short of always taking her to a restaurant, InnovAsian always comes through with their delicious meals.  Her favorite always seems to be orange chicken, so this time I decided to get a little creative with it and stuffed it into a burrito with veggies and man was it a hit!"
It's hard to believe March has come and gone, but we'll be looking forward to more recipe posts from our Cool Food Panel the remainder of the year!