Why Your Kid Should be a Lunch Packer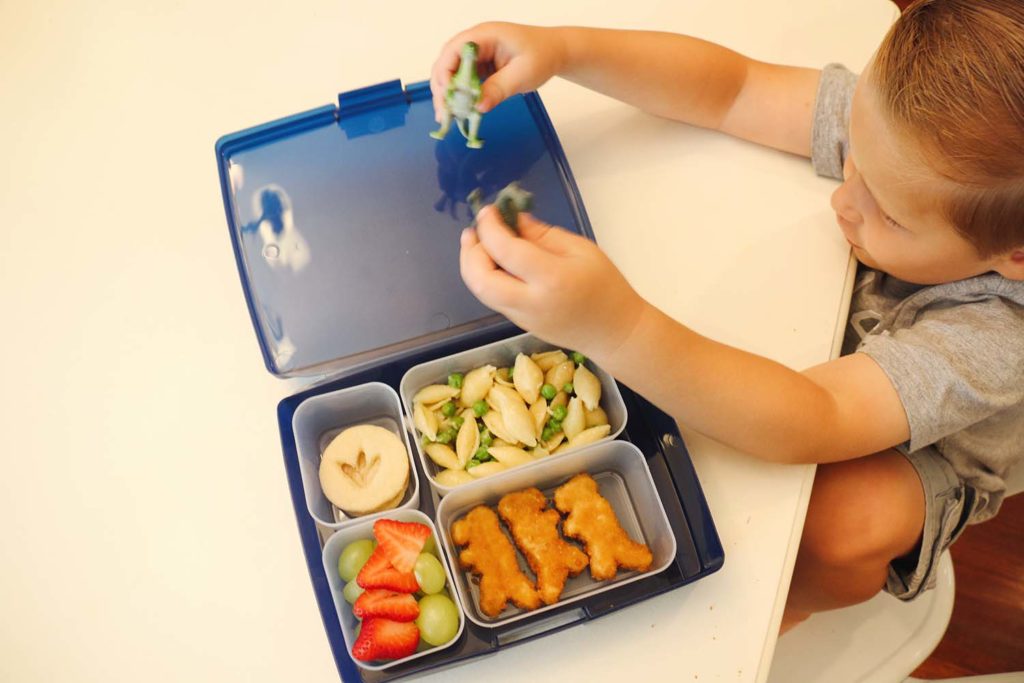 There are many benefits to packing your child's lunch or allowing them to pack it (with your guidance.) Not only do you get the opportunity to educate them on healthy food choices, you get to select wholesome and nutritious options that have the best chance of getting eaten. While the school lunch menu is designed to be well-balanced and nutritious, your child won't benefit if they don't like and won't eat some of the items. Kids are more likely to eat foods they help choose.[1]
When you pack a lunch, you can control the quantity and help reduce the amount of food wasted. And in the end, your child has more time to eat and enjoy their meal if they don't have to stand in line to buy it. The foods you can pack are endless, and many innovative products make it easy. Try some of these ready-to-go options and fun lunch ideas.
When time is short and you need easy options your kids will love, these favorites are ready to throw in the lunchbox and go.
Your kid will be the envy of the cafeteria when you include these creative (and delicious) lunchbox ideas.
With an infinite number of possibilities, every lunchbox can be uniquely tailored to fit your child's tastes. We'd love to hear what lunchbox items have been a big score with your kids. Tell us your favorites in the comments below.
[1] https://www.verywell.com/reasons-to-pack-your-childs-school-lunch-617308