We're Egg-stra Egg-cited for National Eggnog Month!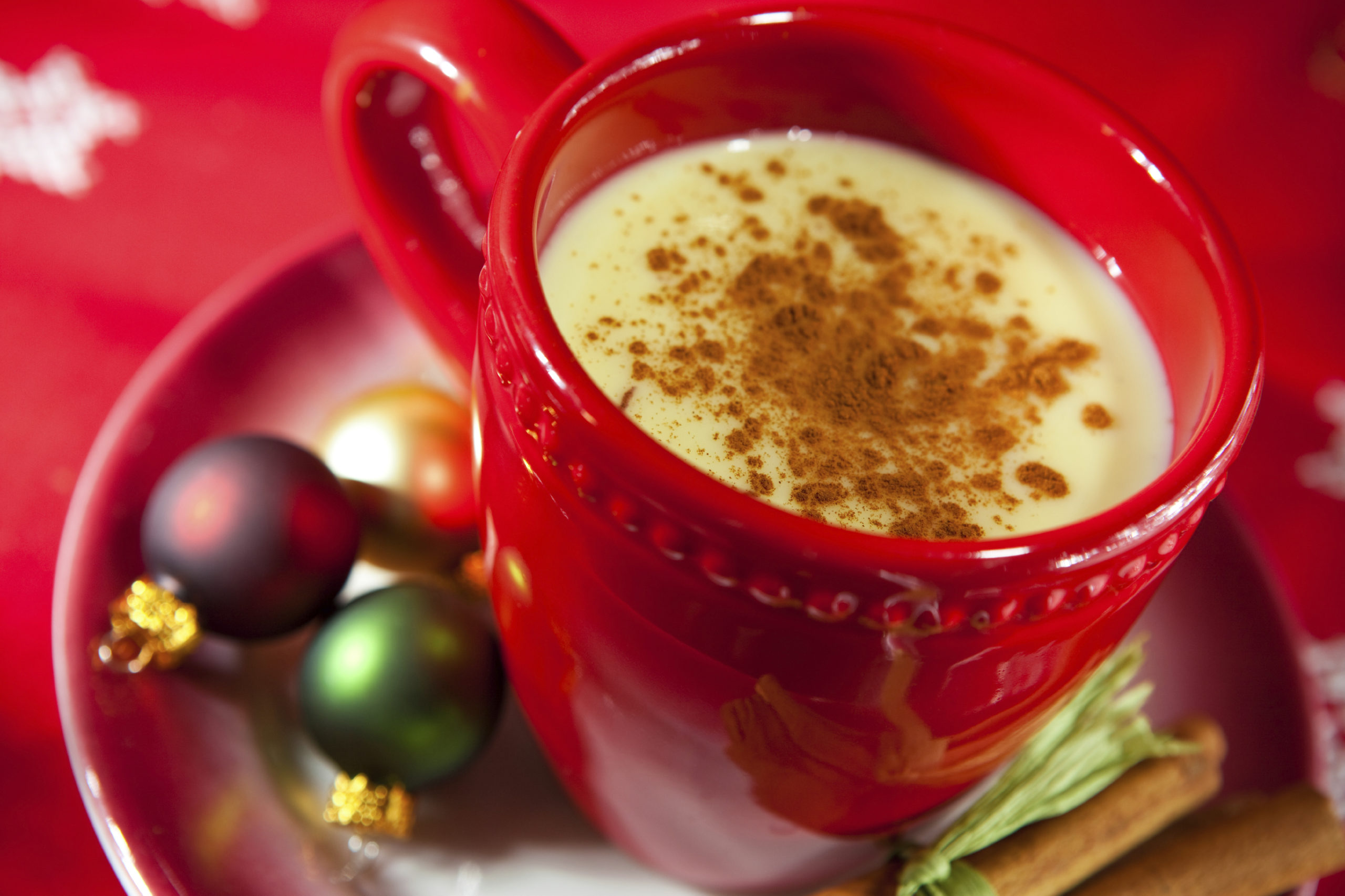 December makes National Eggnog Month. Whether you love this creamy beverage or hate it, you can't disagree that eggnog is a staple during the holiday  season.
Historians agree that eggnog began as "posset" during Britain's early medieval years–a drink made of hot milk curdled with ale, wine, etc. that's often sweetened and spiced. It's believed that eventually Monks added whipped eggs to the mix. Due to the hefty price of milk, eggs and sherry, posset was often used in toasts to good health and prosperity by the upper classes[1].
Soon enough, eggnog's popularity sparked in the American colonies as many had farms with milk and eggs readily available. This is when eggnog began to be mixed with whiskey and eventually rum. It's recorded that George Washington served an eggnog-like drink to visitors at Mount Vernon complete with sherry, rum and rye whiskey[1].
For those that prefer convenience, grocery stores' dairy cases are stocked with a variety of delicious eggnog and nog choices:
Egg-straordinary Eggnog Breakfasts:
Decadent Eggnog Desserts:
Egg-cellent Eggnog Recipes:
Are you an eggnog fan? Share with us on social media @EasyHomeMeals!
[1] http://www.pbs.org/food/the-history-kitchen/history-eggnog/