We All Scream for Ice Cream Sandwich Day!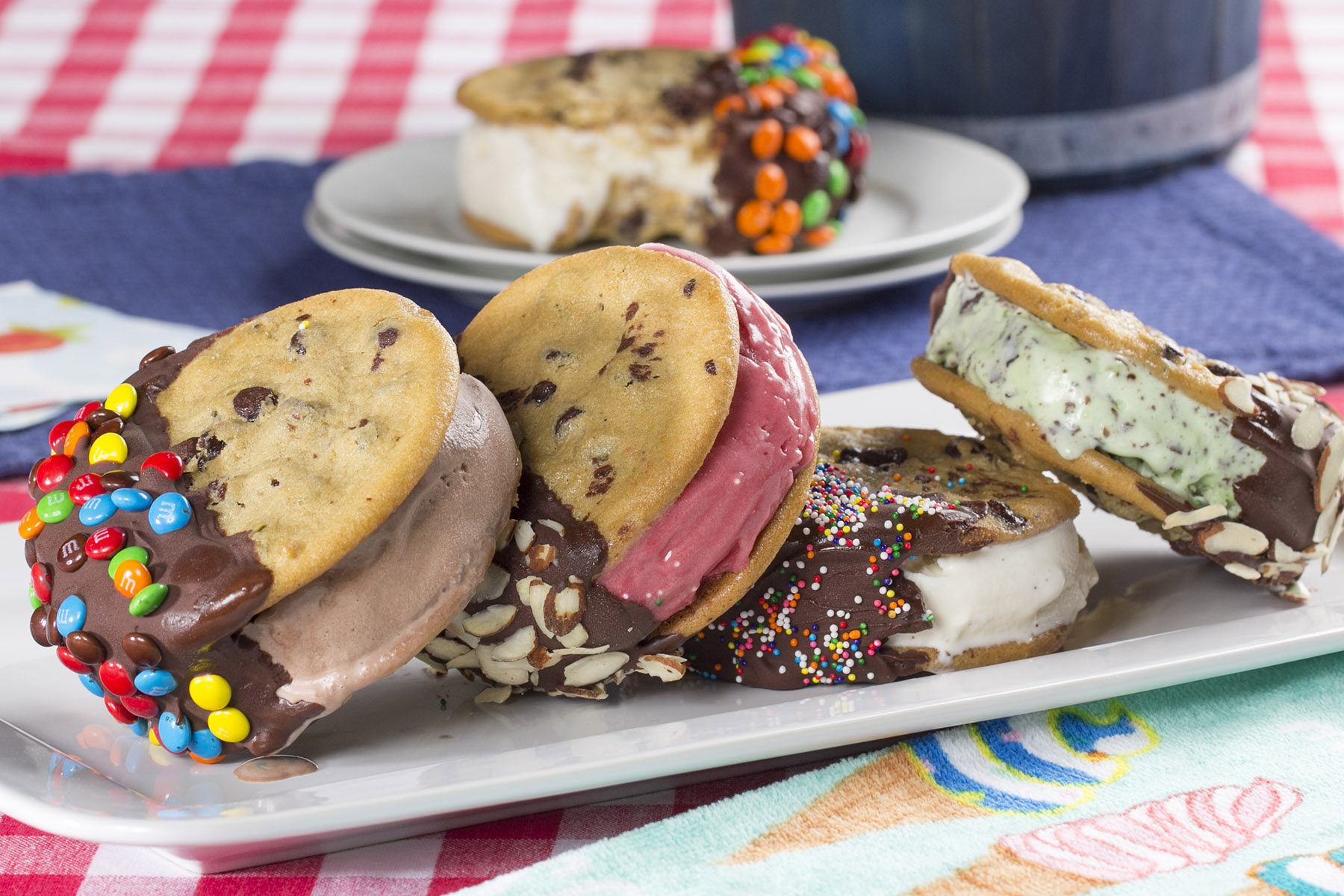 Happy National Ice Cream Sandwich Day! There's so much to love about this portable ice cream treat, but when was it invented? According to the book, Of Sugar and Snow: A History of Ice Cream Making, by Jeri Quinzio, the credit is given to a New York City pushcart peddler in 1899. The original sandwich was ice cream between two thin graham wafers. The graham wafers provided this hand-held option for ice cream to be more easily consumed due to conducting the heat of the eater's hands to make the ice cream softer to eat, without melting too fast. This original ice cream sandwich cost only a penny[1].
Luckily for all of us ice cream lovers, the ice cream sandwich has come a long way, with tons of varieties of flavors and styles.
Stock your freezer with these tasty ice cream sandwiches:
If you're feeling creative, make your own fun ice cream sandwich with these ideas:
What's your favorite kind of ice cream sandwich? Share with us on social media @EasyHomeMeals!
[1] http://www.5280burgerbar.com/sweet-history-ice-cream-sandwich/