Warm Up or Cool Down with Festive Holiday Beverages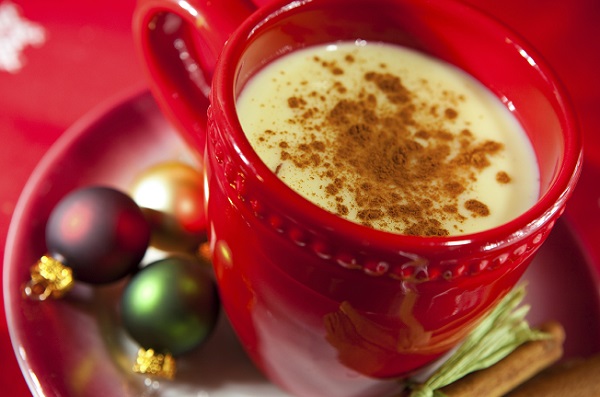 You can't enjoy the holiday season without a scrumptious and festive beverage! When hosting a party, you should have at least one visually-stimulating recipe that will truly impress with your ingenuity and style. And why not kick your drink line-up up a notch with concoctions that will make your holiday merry and bright! Dazzle your guests with these holiday beverage recipes—including hot, cold and cocktail recipes.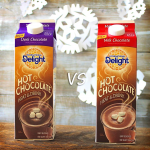 Hot~ When the weather outside is frightful, a warm beverage is so delightful!
Hot Chocolate Variations[1]:

Chocolate Mocha: Stir in 1 teaspoon instant espresso powder.
Mexican Mocha: Prepare Chocolate Mocha, adding a generous pinch of cinnamon.
Chocolate Caramel: Omit marshmallows and stir in 4 caramel candies.
Double Chocolate: Substitute Unsweetened Chocolate Almond Breeze for the Original.
Double Chocolate Caramel: Prepare Double Chocolate, omitting marshmallows and stirring in 4 caramel candies. Add a pinch of cinnamon if desired.
Spiked: Stir in 2 to 3 tablespoons Amaretto, Kahlua or Irish Cream liqueur.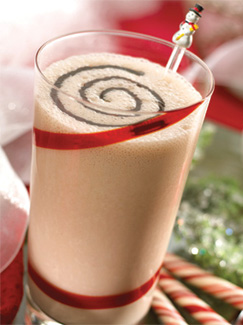 Cold~ While a hot beverage is nice when it's freezing outside, who can resist a refreshing drink like eggnog?!
Cocktails~ A signature alcoholic drink is a must at any holiday get-together!

Holiday Martini
What's your favorite drink to sip on during the holidays? Share your favorite holiday beverage recipes with us in the comments below!
---
[1] http://almondbreeze.com/applications/recipes/index.cfm?navid=472&theView=detail&id=260