Treat Yourself This May With Strawberry Month!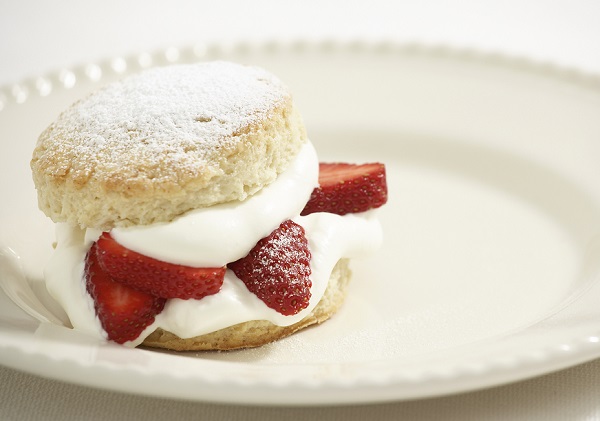 What's better than a food holiday? A month-long food holiday! That's right, it's National Strawberry Month, and there's even more reasons to celebrate in May with Pick Strawberries Day on May 20 and National Strawberries and Cream Day on May 21. Who doesn't love an excuse to eat as many strawberries as you want? (Like you need an excuse…)
Besides strawberries being super delicious, they are a pretty unique and fascinating fruit. Did you know they are the only fruit with their seeds on the outside?  On average, each strawberry has about 200 seeds! They are also a member of the rose family, and are believed to have many nutritional benefits.
Don't have time to find a field and pick your own strawberries? Tired of buying fresh strawberries and discovering half of them are rotten? Frozen strawberries from your grocers' freezer section are always in season and pack just as much nutrients—plus they are just as tasty, if not better! They also don't spoil as quickly as fresh strawberries, and can be stored in your freezer (up to 8-10 months) until you're ready to use them. Frozen strawberries are also economical and convenient—no washing or slicing is needed and there is no waste. Take a few minutes to thaw your frozen strawberries, and you can make any fresh strawberry recipe!
Check out these yummy recipes for you and your family this Strawberry Month! Enjoy them as the weather gets warmer and you find yourself needing a tasty treat to cool off with:
Frozen strawberries have an endless array of options for spring and summertime treats. Kick off the season with a rejuvenating strawberry recipe today!
Do you have a fond memory of sharing strawberries during a summer picnic, helping Mom in the kitchen or picking strawberries on a hot day? Share your favorite strawberry memories (and recipes) in the comments below!