Tantalizing Holiday Recipes from our Cool Food Panel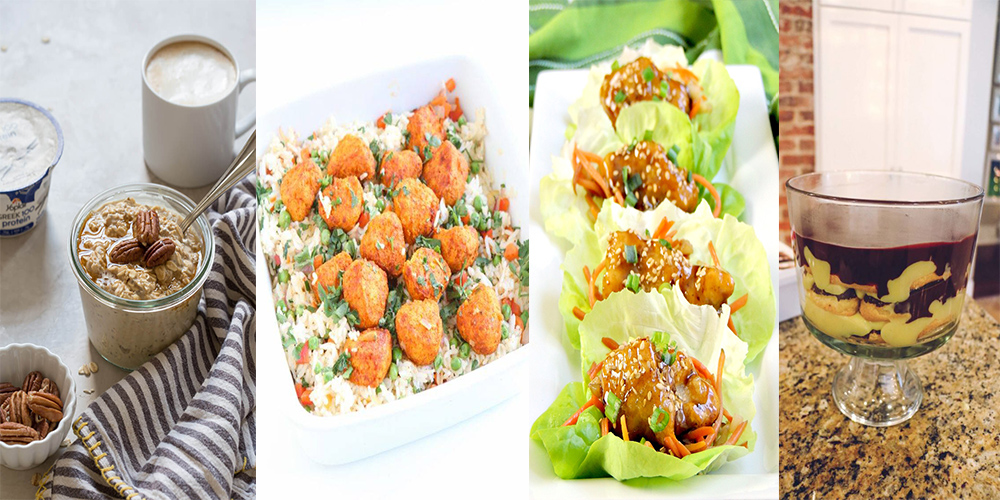 It's hard to believe that the year 2017 is coming to a close. This year we have celebrated holidays, seasonal occasions, food holidays, promotions like March Frozen Food Month and June Dairy Month, plus so much more. From drinks to dinners and appetizers to desserts, plus everything in between, our Cool Food Panel has delivered creative and delicious recipes starring frozen and refrigerated ingredients. A few of our panelists wrapped up the holiday season with one more round of tantalizing recipes you MUST try!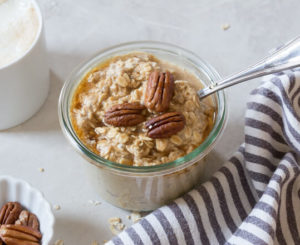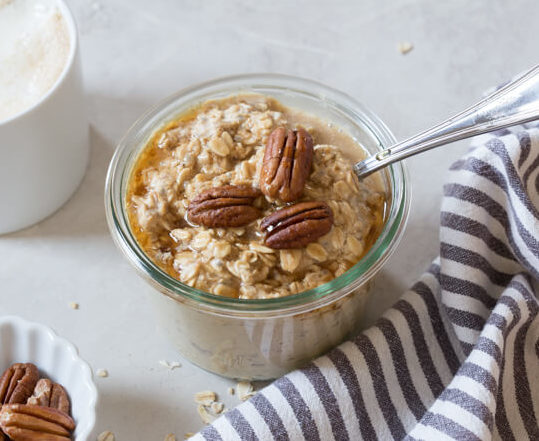 Kristina from Love and Zest – Maple Pecan Latte Overnight Oats
"One thing I do to keep myself on track with eating well and balanced during the crazy, is prepare breakfast in advance. This holiday hack also saves time in the kitchen! Thus Maple Pecan Latte Overnight Oats were born. These overnight oats are perfectly maple-y sweet, latte infused and have all the holiday vibes. I will literally eat these oats for breakfast, snack or a sweet treat after dinner. They have a good chew factor and are packed with protein and calcium thanks to the addition of Yoplait® Greek yogurt."
Natalie from At Home with Natalie – Boston Creme Trifle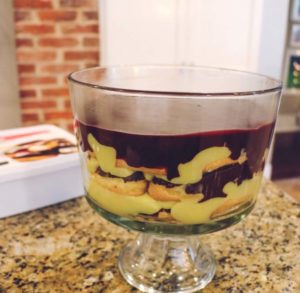 "It's that time of year where we're looking for yummy desserts to serve our friends and family! I love recipes that have shortcuts to make it all come together even easier and quicker! We love eclairs in our house and this dessert \has the delicious pastry as the star! Today I'm sharing with you a Boston Creme Trifle that is pretty and can serve a crowd! We use the Belgian Custard Cream Mini Eclairs by Delizza Patisserie for the shortcut in this recipe! All you need to do is quickly thaw them and then serve as you wish, for any occasion."
Bobbi from Bobbi's Kozy Kitchen – General Tso's Chicken Lettuce Wraps
"Quick and easy to make, these lettuce wraps take appetizers to the next level by combining that classic Chinese entree with a favorite appetizer. The result is nothing short of delicious! Now, I love the holidays as much, if not more, than the next guy. I love the lights, the sounds, the smells, everything. But planning multiple celebrations, with all of the trappings, can begin to dull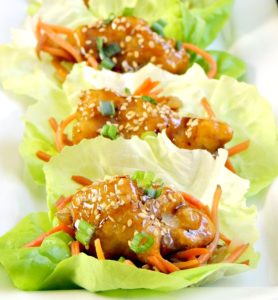 that holiday sparkle. Being a food blogger, you know everyone expects well….they expect fabulous food and I love to supply that as much as I can. But sometimes I just need a little assistance. A shortcut, a hack, whatever you want to call it, Momma needs some help ASAP!"
Angie from Eclectic Recipes – Tandoori Chicken and Rice Casserole
"This isn't a traditional cheesy, creamy casserole, it's more of a chicken and rice dish that's served in a casserole dish. My family doesn't really like traditional casseroles, so we keep our casseroles super simple. To start this recipe, I take either rice that I've cooked, or pre-made rice and add it to a large mixing bowl. Next, I take green peas, red onion, red bell pepper, and carrot and heat them until they are tender crisp in a skillet with a touch of olive oil."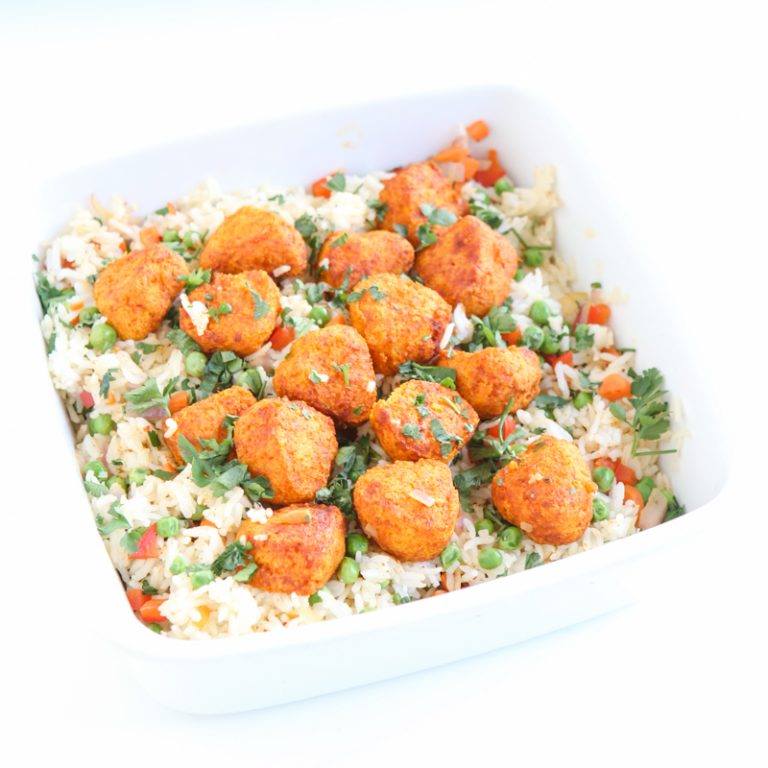 What recipe will you try first?! Stay tuned for more recipe and meal ideas from our Cool Food Panel in 2018!