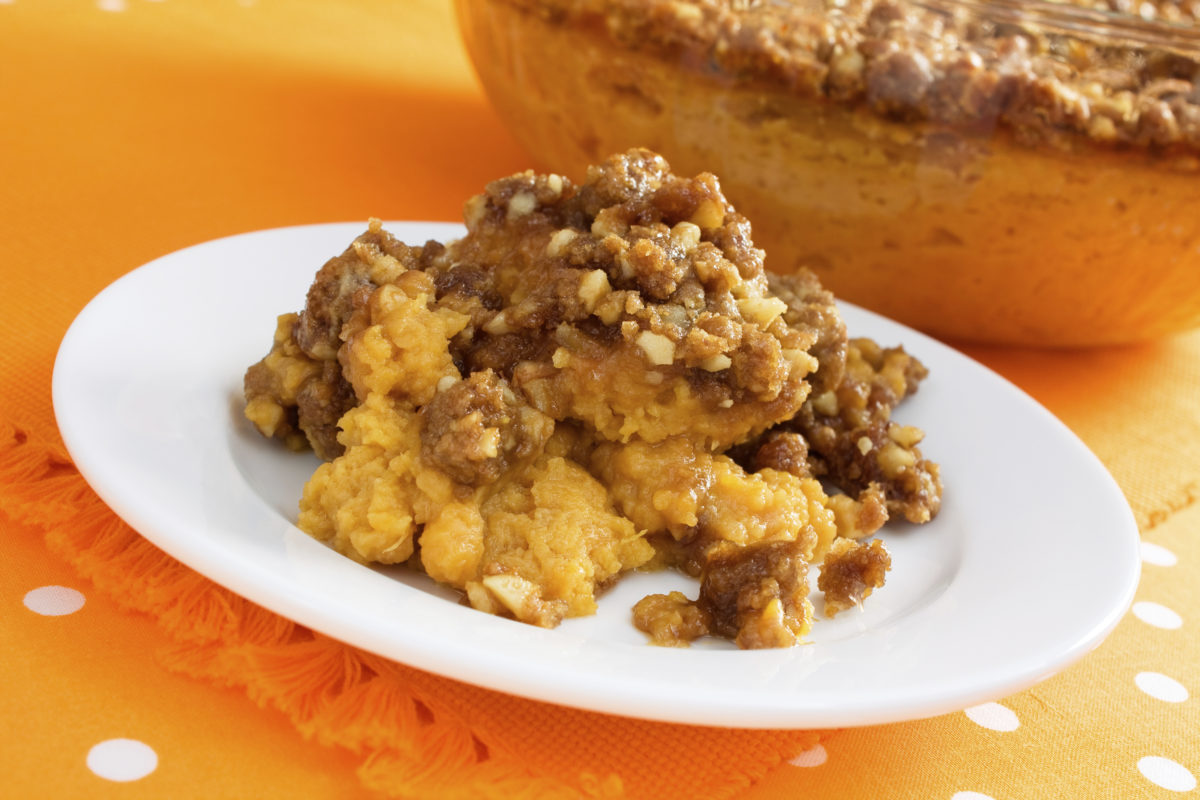 Recipe At A Glance
13 ingredients
Over 30 minutes
7 Servings
No one will be able to resist this scrumptious and sweet side dish at the dinner table!
Sponsored By
Recipe Ingredients
Soufflé:
1 (22-oz.) bag refrigerated mashed sweet potatoes
3/4 cup light brown sugar
2 eggs, lightly beaten
1 tsp. vanilla extract
1/4 cup butter or margarine, softened
1/2 cup milk
1/4 tsp. nutmeg
1/2 tsp. cinnamon
Topping:
1 cup flaked coconut
1/3 cup all-purpose flour
1 cup packed brown sugar
1 cup chopped walnuts
1/3 cup butter or margarine, melted
Recipe Directions
Preheat oven to 350 degrees.
Prepare potatoes according to package.
Mix with brown sugar, eggs, vanilla, butter, milk, nutmeg and cinnamon until smooth.
Pour into a greased 2 qt. casserole dish.
Combine all topping ingredients and sprinkle evenly over the sweet potato mixture.
Bake at 350 degrees for 30-35 minutes.
Other Recipes You Might Like