Praise Flavorful Frozen Foods for Frozen Food Day!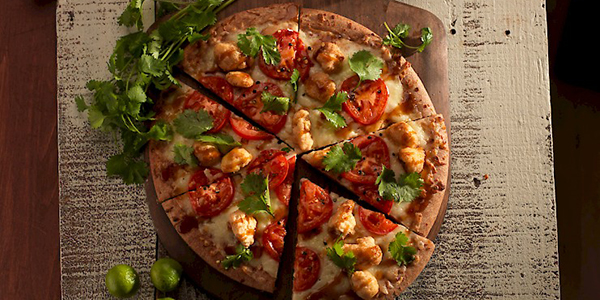 Today is Frozen Food Day – time to celebrate and appreciate the delicious options in the frozen food aisle! Make the most of Frozen Food Day by browsing the freezer aisles in your grocery store and seeing the excellent value, nutrition and variety that frozen foods provide. Frozen foods make mealtime easy – from vegetables picked at the peak of freshness, to meals from every ethnic cuisine, to delectable desserts ready to eat.
It's more effortless than you may think to put together a meal using frozen foods. After all, there are over 3,000 quality options in the frozen aisles! Take these delicious ideas from Chef Ceci Carmichael, who shares breakfast, dinner and snack ideas in this clip:

Explore all that the frozen food aisles have to offer (especially during March, while stores have various promotions and sales happening) with these new products and recipes that you can't to wait to put on the table: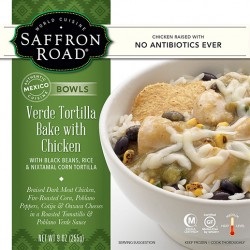 Saffron Road's expanded line of frozen entrée bowls includes everything from tortilla bakes to chicken and rice bowls!
Kahiki's Savory Sidekicks include your favorite Asian-inspired meals, from Fried Rice to Sesame Noodles and Teriyaki Vegetables.
Not only is Frozen Food Day a good time to shop for frozen foods, it's a practical time to do some spring cleaning in your freezer! Oftentimes foods are left in the freezer for too long, impairing the quality of what's being kept in there. Stay on top of checking the "use by" dates on products and stock your freezer on a "first in, first out" basis. Be sure to take advantage of food storage and energy saving tips to keep your freezer at its optimal operating level:
Make sure your freezer is never empty to make sure it runs as efficiently as possibleKeep your freezer full so it won't have to work so hard to keep it cool
Leave a space between your wall or cabinets in your freezer so that air can circulate around the condenser coils
Maintain proper temperature for your freezer – no higher than 0 degrees Fahrenheit
Avoid refreezing thawed frozen foods, to maintain safety and quality standards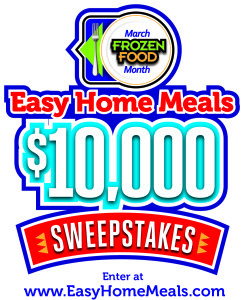 For more freezer cleaning tips, check out EasyHomeMeals.com! Need a new freezer to store your frozen goodies? Don't forget to enter the March Frozen Food Month Freezer Giveaway on Facebook and enter to win Easy Home Meals' $10,000 Sweepstakes so you can stock your freezer with frozen favorites!
How will you celebrate Frozen Food Day? Share with us in the comments below!