Out of this World Possibilities During June Dairy Month!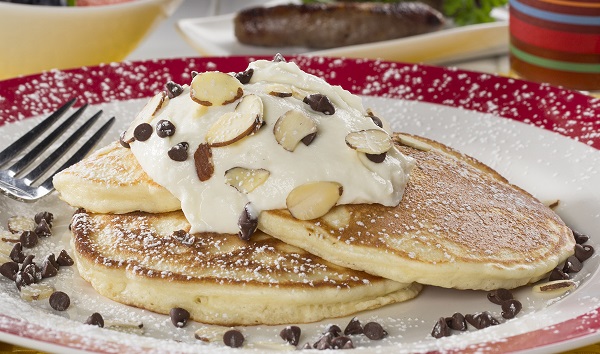 Happy June—more importantly happy June Dairy Month! This year marks the 14th annual June Dairy Month national promotion, where the entire month is dedicated to celebrating the dairy aisle and all the products it has to offer. From dairy staples you know and love, to decadent treats and ingredients for your favorite dishes, explore the dairy aisle and see for yourself the Out of this World Possibilities!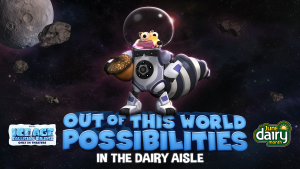 This year NFRA and Easy Home Meals have teamed up with 20th Century Fox to promote June Dairy Month and the theater release of the final movie in the Ice Age series: Ice Age: Collision Course! 
Together with 20th Century Fox, there are lots of exciting initiatives in support of June Dairy Month, courtesy of our promotion sponsors!
Today, Howard from the Mr. Food Test Kitchen paid tribute to June Dairy Month and shared the recipe for decadent Cannoli Flapjacks using dairy aisle ingredients!
Keep a lookout for valuable coupon offers on Coupons.com for savings on your favorite dairy aisle products.
From now until July 29th, enter the June Dairy Month Out Of This World $10,000 Sweepstakes for a chance to win cash prizes!
Visit the dairy aisle and shop for ingredients for tasty recipes from the Easy Home Meals Cool Food Panel of bloggers—they're always coming up with creative meal ideas you don't want to miss!
From now until June 30th, enter the June Dairy Month Ice Age: Collision Course Gift Basket Giveaway for a chance to win one of four Ice Age Gift Baskets!
Be sure to participate in our June Dairy Month Twitter Party on Monday, June 13th at 8:00 p.m. EST by following @EasyHomeMeals and @FoodieChats. Keep a pulse on our Facebook and Twitter pages for more details.
What are your favorite products from the dairy aisle? Let us know in the comments below!