Our Cool Food Panel Kicks Off the New Year with New Recipes
The holidays are over and we are well into the new year. Whether you set some New Year's resolutions or are staying the course from 2016, there is always room to try new recipes! You might feel overwhelmed with a new year upon us, but cooking delicious food doesn't have to be difficult or time-consuming. Our Cool Food Panelists are here to share just how easy tasty and innovative food can be. From hand held snacks to family-sized casseroles and a fresh soup to warm your belly, you (and your family!) will want to save these recipes on your to-cook list!
Silvia Martinez, Mama Latina Tips – Sweet Empanadas Easy and Fast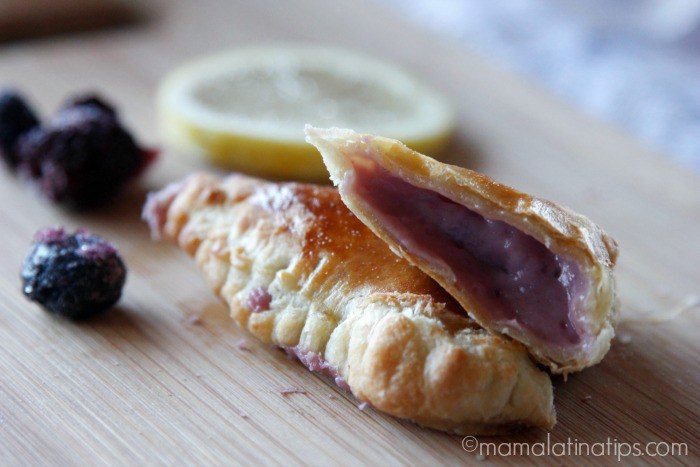 "Each year our holiday celebrations extend to January 6th, when we celebrate Three Kings Day. It's a big deal in our bicultural household, especially in 2017, when for the first time my kids won't be in school on that day. It's a great excuse to keep celebrating the holidays and trying new, delicious foods. I think it's the perfect chance for my boys to try sweet empanadas for the first time. I'll start my new year's resolutions afterward!"

Kristina LaRue, Love & Zest – Vegetarian Tortilla Casserole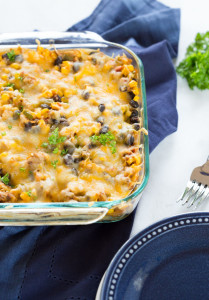 "You guys… my life is crazy. Like real crazy. Like I often struggle to put dinner on the table crazy. Can you relate? In fact, in 2017, I'm trying to manage the cray cray with a bit more style and grace. But to be transparent: with only a couple of days into the new year we have already eaten dinner out…twice, errrr three times?—but who's counting? Enter Vegetarian Tortilla Casserole."

Ashley Cote, Spoonful of Flavor – Thai Coconut Potsticker Soup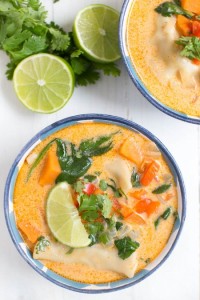 "The start of the year is a great time to experiment with tasty new dishes. It's also a great time to start meal planning if you didn't before and expand your palate to new flavors and cuisines. To kick start the New Year, I'm adding an innovative spin to a meal that I really love. Thai Coconut Potsticker Soup combines Thai Coconut Curry flavors with Asian-style potstickers and creates a soup that is packed with healthier ingredients and fresh flavors."
Now that 2017 is in full swing, what new recipes or products do you want to try this year? Share your ideas with us in the comments below!