National Ice Cream Month Indulgences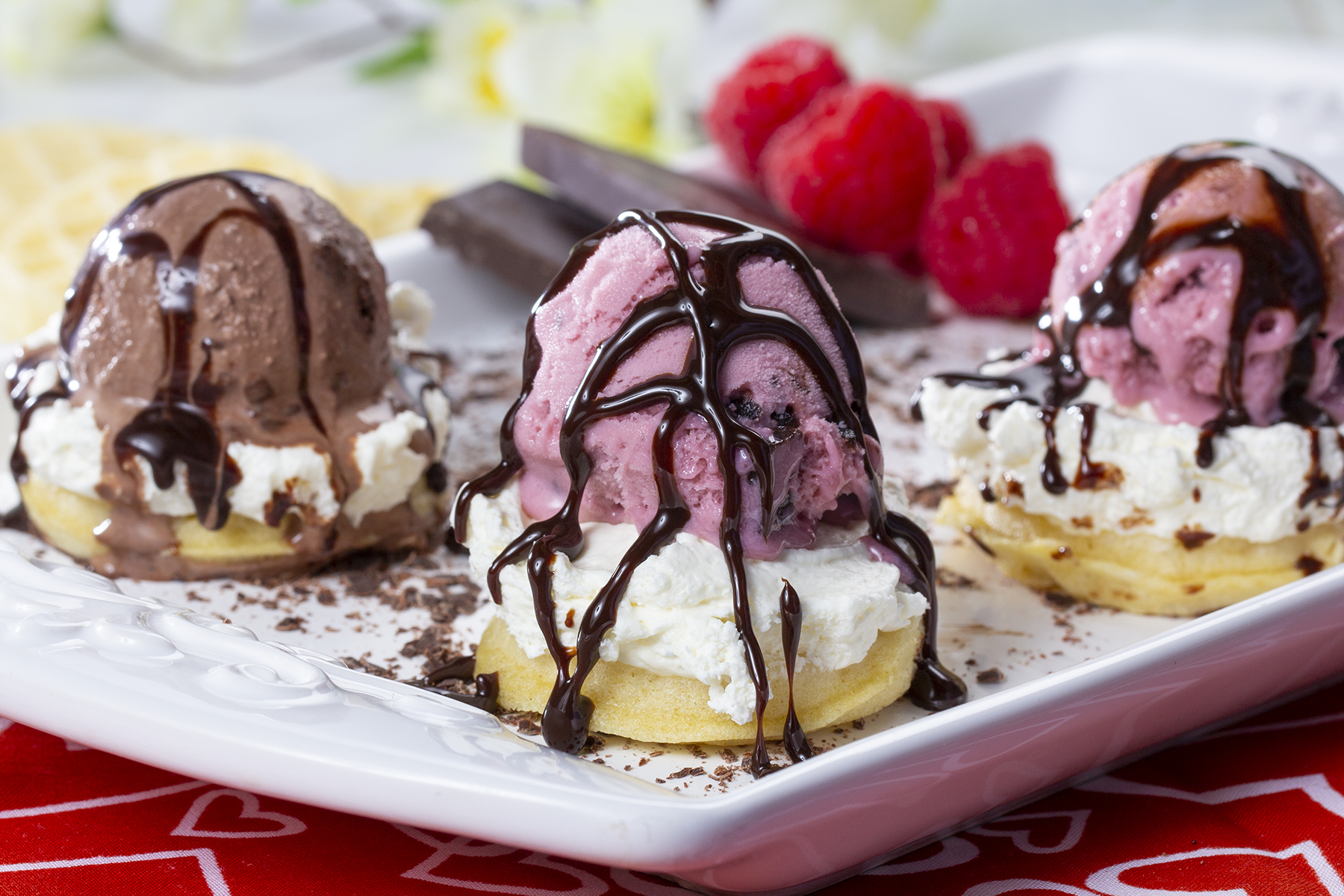 It's National Ice Cream Month! Let the homage to all things ice cream begin! July was established as National Ice Cream Month in 1984 by President Ronald Reagan. The first mention of ice cream in America dates back to 1744. It wasn't until the 1850s and many technological advancements later that it became widely available for the average family.[1] Today, ice cream and novelties take many innovative forms with very unique flavors.
This month is the perfect time to stock up! You'll find special deals on ice cream and novelties in many local supermarkets throughout July. Try one of our favorites:
Whichever variety you choose, make sure it's at top quality by following these safe handling and storing tips:
Make the ice cream and novelties aisle your last stop
Keep your frozen purchases in a separate section of the cart while shopping
Pack your ice cream in an additional brown paper bag for the ride home
Store your frozen treats in the main part of the freezer, not on the door, where they are subject to more fluctuating temperatures
So help us celebrate ice cream all month long by entering our Win Ice Cream & Novelties for a Year Coupon Giveaway! Enter until August 4. What is your go-to frosty summer treat? Share your favorites with us on social media @EsyHomeMeals.
[1] https://www.idfa.org/news-views/media-kits/ice-cream/the-history-of-ice-cream