Merry & Bright Holiday Ideas from Cutefetti!

Sometimes we all need a little inspiration, especially when it's an extra busy time of year. The holiday season is no exception. Our Cool Food Panelist, Dawn from Cutefetti.com, took over our Instagram once again to share the absolute cutest and festive holiday ideas. From a holiday brunch spread to kid-friendly treats and an appetizer to a sundae bar, her ideas are so swoon-worthy! 😀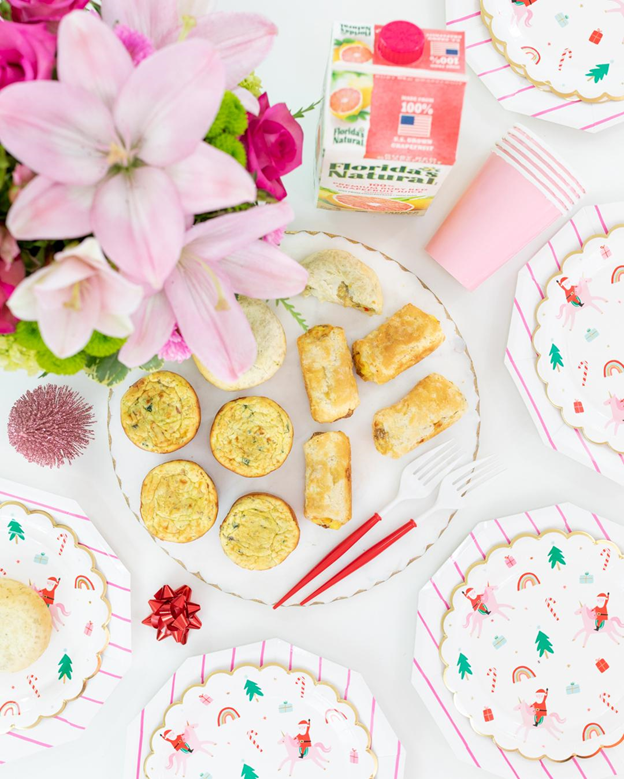 " …Last minute guests? No problem! Enter the very best stress-free brunch foods! It's so easy to set up a tray of delicious options. The best part is that you can keep stocked up on these foods in your freezer and you'll be ready for an impromptu brunch anytime! Try serving options from @jimmydean like their Biscuit Roll-Ups or Delights Frittatas! For a meat-free selection, try @gardein Eggless Scramble Breakfast Pockets for another hearty option. To bring it all together, cruise down to the dairy aisle at your local grocer to pick up some @noosayoghurt and @floridasnatural juices for good measure…"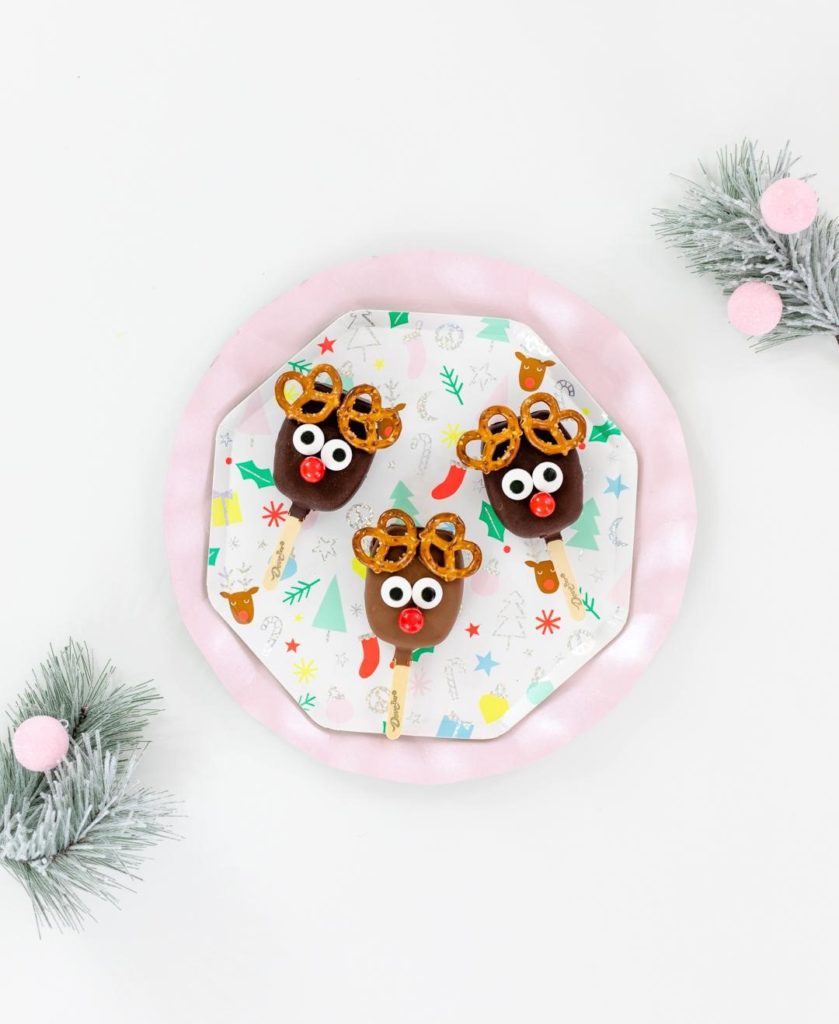 "Ready to make your holiday celebration extra sweet? You can't go wrong with this easy dessert solution! Guests both tall and small with love this easy-to-make hand-held dessert. Enter my delish Reindeer treats. For the base, be sure to pick up your choice of DOVE Ice Cream Bars. Enter creamy vanilla ice cream coated in rich dark or milk @dovechocolate. Yum! Then, using a little frosting or icing, add candy eyes, pretzel ears and a mini red gumball for a nose. Store them back in the freezer until you're ready to serve them! Serving delish holiday treats has never been so easy!"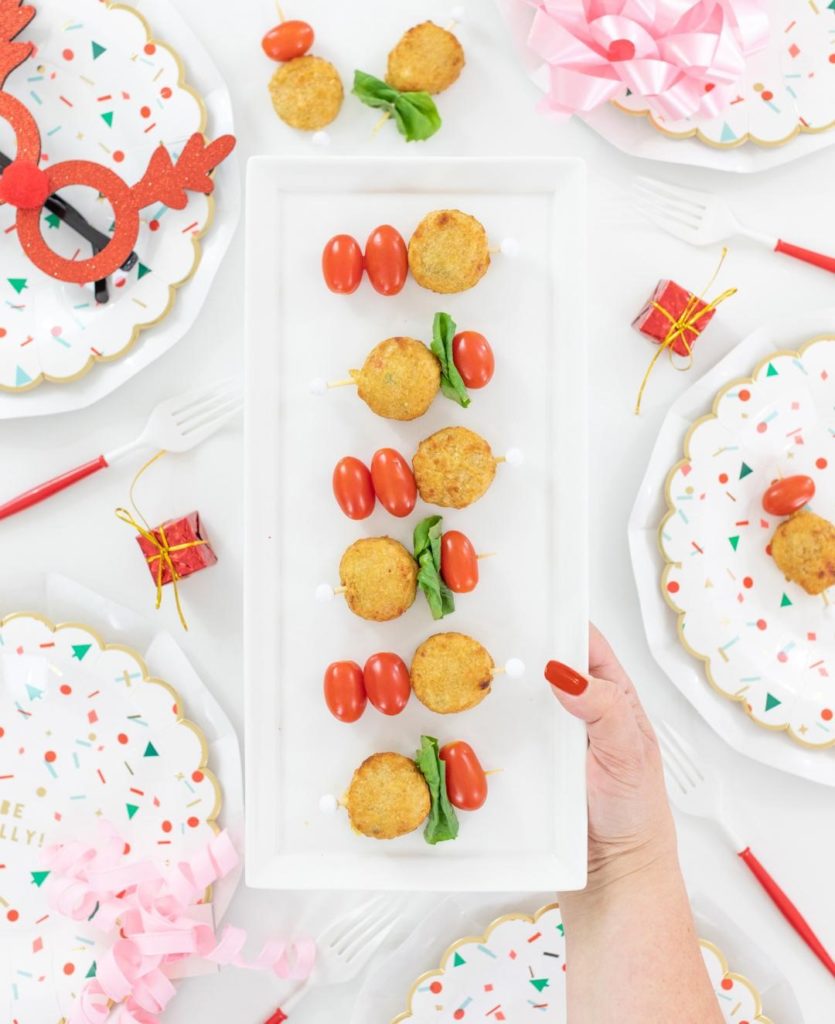 "Appetizers are everything during the holiday season! Who is with me? This year, I have a fun and tasty twist for you with none of the effort! It doesn't get easier than this! Enter these Crab Popper Kebabs! Pick up SeaPak Beer Battered Crab Poppers from @seapakshrimpco to start. These crunchy appetizers are made with wild caught blue crab, cheese and jalapeno peppers for maximum flavor. Make these snacks extra festive by adding to a mini kebab stick along with some basil and grape tomatoes, too! Trust me, you will hit a HO HO HOme run when you serve these! 🎅🏼…"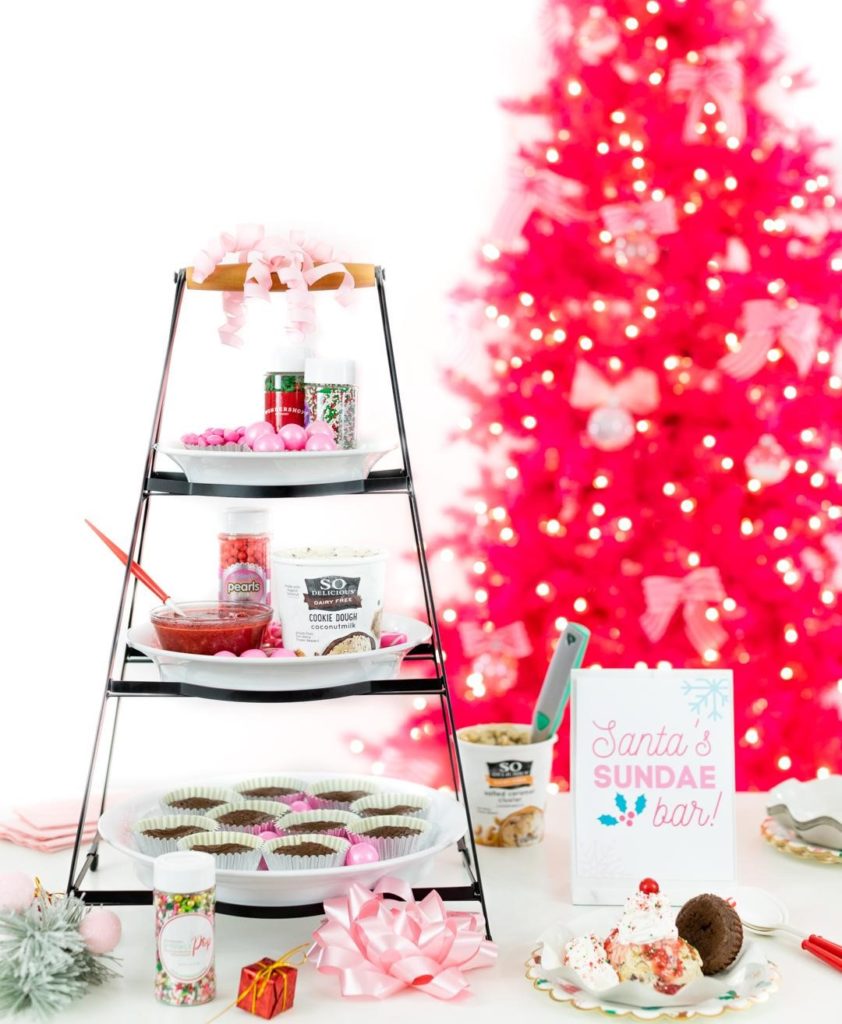 "Santa's Sundae Bar ahead! 🎅🏼🍨 How about a scrumptious dessert option that everyone will love? You won't have to bake for days to host this! Best of all…. Everyone will love picking their own flavors and toppings! Isn't that amazing? To put your own sundae bar together, try something new like @so_delicious Coconutmilk Milk Cookie Dough or Cashewmilk Milk Salted Caramel Cluster Frozen Desserts. Make sure to add something warm from the oven like @pillsbury Chocolate Fudge Place & Bake Brownies. They are so easy to bake using a muffin tin and they are ready in minutes! Also add @coolwhip and frozen strawberry sauce to your holiday shopping list, too! Oh and don't forget the sprinkles! Your guests will surely be impressed!"

We hope you're as smitten with Dawn's incredible holiday ideas as we are! 🙂 Which idea will you try first? Share with us on social media @EasyHomeMeals.