Comfort Foods, Sweets, and Seconds – Oh My! Maintaining Balance at Holiday Meals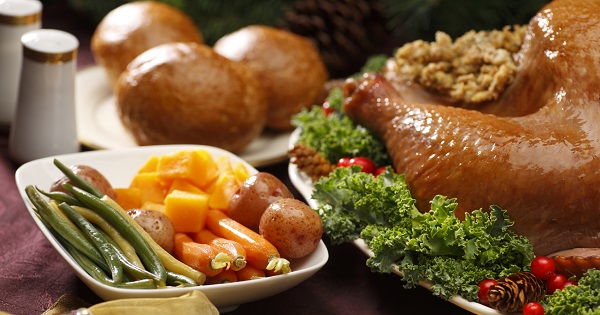 I see sparkle! I see shine! I see you at the holiday table! Me?! I thought she was talking about all of these decorations! The holidays are in full swing, halls are adorned with seasonal décor, and everyone is merry and bright! Uhh… everyone? This is a time of celebrating, giving, and enjoying! Someone found the egg nog early, I see. For a few of us, though, the holidays can be a bit stressful – especially when it comes to meal times. Okay, I am back on board with her now.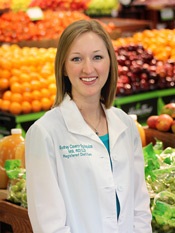 As a registered dietitian, I see so many stressed out and struggling to enjoy this season and the food it brings to their table. I am honored to work with individuals and help them remember, or in some cases learn for the very first time, how to enjoy and build a healthy relationship with their food. A dietitian?! What does she know? I am sure she only ever eats healthy foods, anyway.
Many individuals I meet unfairly assume I only eat "nice", healthy foods and do not partake in any "naughty" desserts or rich dishes during the season (let alone any other time of the year).Oops. For those who know me, though, they know most of the time I keep a balance between all foods – both the "naughty" and the "nice", as it were. Maintaining balance is not always easy, but it does not have to be hard. I am listening…
Here are my tips for maintaining balance at your holiday meals: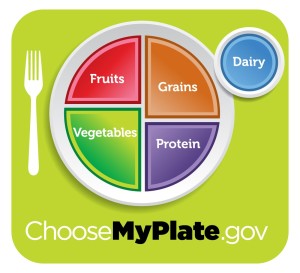 Welcome the MyPlate method with open arms. Instead of grazing through get-togethers and family dinners, fill up a salad-sized plate (MyPlate is based upon a 9" plate, after all) and be intentional about eating. Start with half of your plate fruits and veggies, add in a quarter-plate of grains as well as protein, and then top it off with a serving from the dairy group.
Stay hydrated with plenty of water. Sometimes thirst can mask itself as hunger, and proper hydration helps us better understand and respond to our actual hunger cues. Aim to drink half of your weight in ounces each day.
Be mindful, slow down, and make peace with your meal. When we eat intentionally and take our time, we are better prepared to be mindful while doing so. The Center for Mindful Eating teaches us mindfulness is appreciating each unique food on our plate by savoring their flavor and texture, considering how they were prepared, and knowing they are nourishing our bodies.
De-stress and stay calm during meal time. The hectic nature of holidays can bring a nice, big bowl of tension to the table, but we do not have to accept a serving. Take a cue from the group at The Family Dinner Project, and prepare some fun ice breakers, thought-provoking conversation starters, and even a respectful way to re-route Uncle Stu when he brings up politics or that cringing story about how Aunt Sue brought shame to the whole family. While we cannot control others' actions, we can control our own.
Enjoy your favorite dessert. After it is all said and done, and if you are still hungry, enjoy a serving of your favorite dessert. Yes, there is even a place for a serving of your mom's famous apple pie or your co-worker's signature chocolate cake on your plate. Just remember to be mindful with each delicious bite!
These tips are a process and take practice, but remember what I said earlier? "Maintaining balance is not always easy, but it does not have to be hard." Start with one small step, and then take another.  When you stumble (we all stumble – people are not perfect), do not stay down – get back up and move forward. With each new step, you are remembering to maintain balance and enjoy your holiday meal!
How do you find balance during the holidays? Share with us in the comments below!
---
Sydney Cavero-Egúsquiza, MS, RD/LD is a retail registered dietitian for Reasor's Grocery Stores in Tulsa, Oklahoma. She lives with her husband and two kitty cats, and her favorite holiday foods are green bean casserole, her momma's pumpkin pie, and her adaptation of her grandmother's cranberry relish. Oh, and don't forget the Chex mix and puppy chow!
Reasor's Grocery Stores is a member of the National Frozen & Refrigerated Foods Association.