Lighten Up Your Grilling Without Missing Out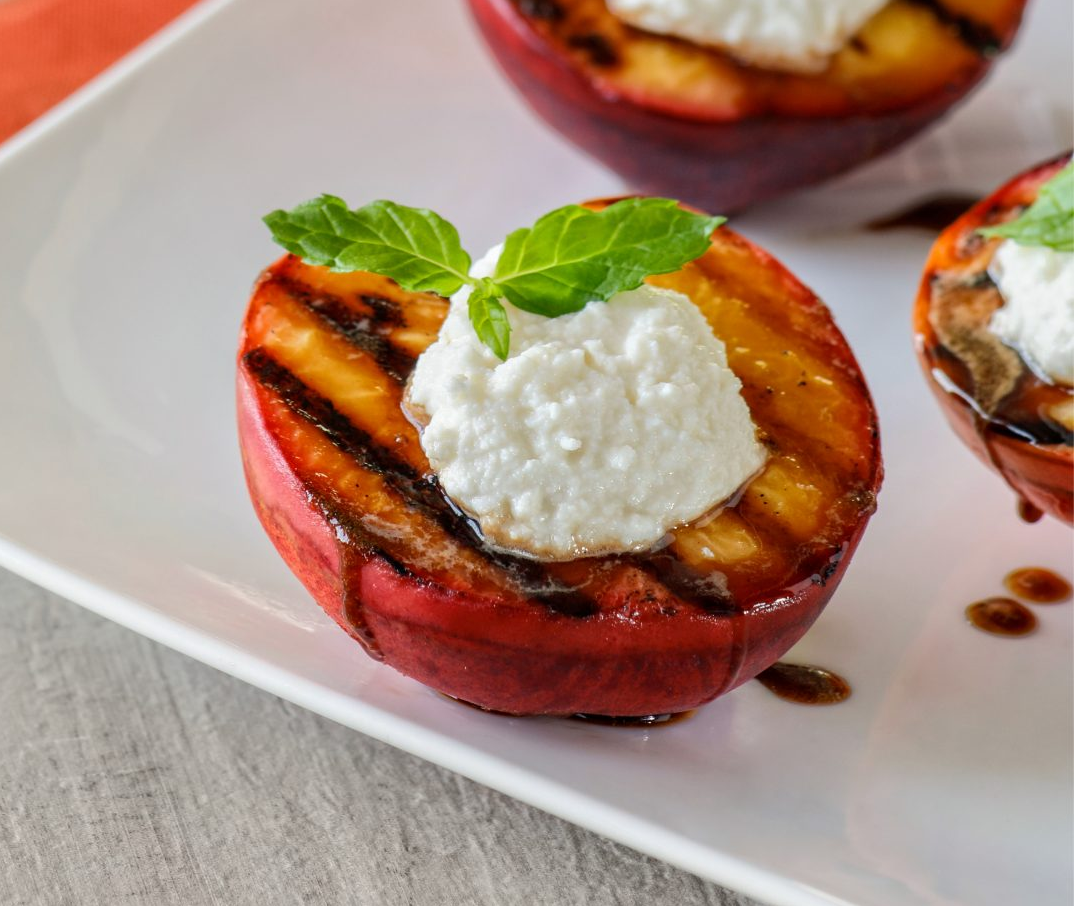 Is there anything better than grilling in the summer? We can't get enough of all of the barbecue staples, from appetizers to side dishes and the main courses to desserts. With so much to choose from, it's easy to fill your plate and over-indulge, It's difficult to be mindful of what you're eating when you're surrounded by a spread of rich foods; however, it is possible. You can also make your entire meal on the grill.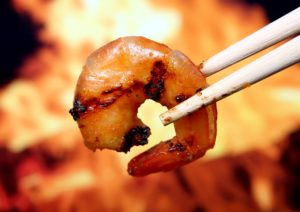 Follow these helpful tips for safer and healthier grilling, plus mindful eating when attending and/or hosting a cookout:
– Marinating food for a while before cooking limits the formation of potential carcinogens while grilling[1].
– Fish is a great protein for grilling, and it contains omega-3 fatty acids and a lot less saturated fat than traditional barbecue meats[2].
– Don't let the charred buildup on your grill transfer to your meal – clean your grill with a wire brush[1].
– Keep raw meat, poultry and seafood separate from vegetables and other foods[1].
– Fill up on veggies and salad first so you have less room for unhealthier foods[2].
– Whether for burgers, hot dogs or sausages, try eating it open-faced or go bun-less – if you must have a bun make it whole grain[2].
– Increase fruit and veggie intake by kebabing and grilling them[1].
– Use condiments wisely and opt for those with no added sugar or lower fat[2].
Throw these appetizers on the grill early to hold everyone over until the main event:
You can grill up these wholesome side dishes alongside the main course(s):
These lighter main courses are so yummy, you won't miss the traditional fare:
Who knew you could whip up dessert on the grill? Try them out for yourselves:
How do you lighten up your own grilling? Share with us on social media @EasyHomeMeals!
[1] https://www.health.harvard.edu/blog/5-tips-for-healthy-grilling-201305276318
[2] https://www.huffingtonpost.com/2015/06/09/healthy-bbq-options-nutritionist-approved_n_7534806.html