Kid-Friendly Meals as Easy as Boomerang Pie!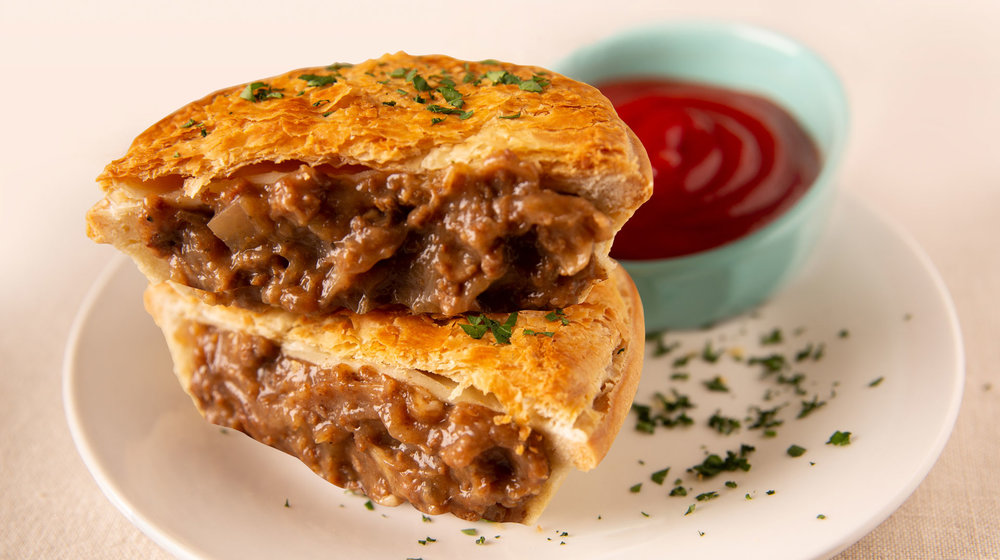 Back to school means back to busy! As a working mom myself, it means a lot of shuffling and juggling. I rely on (OK, survive on…) complementing fresh dinners with frozen foods during the week. Between after school snacks, pre-practice fuel, and fend-for-yourself dinners, frozen foods are the key to our household sanity. That said, we are picky.  I'm as picky about the wholesome food that goes into my kids' mouths as they are about the taste. Enter, better-for-you frozen snacks and meals. As a mom and someone in the frozen food industry, it's exciting to see a surge of healthy frozen foods. Showing convenience is important, but we, the consumers, want wholesome ingredients too.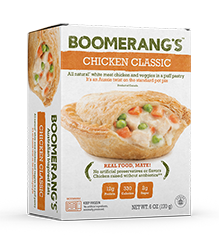 So, I need something ready in minutes, preferably the kids can cook themselves, with healthy ingredients that can satisfy picky eaters.  This is where Boomerang's Foods comes in.  Boomerang's pies are inspired by the savory, handheld Australian meat and veggie pie, but have an American twist. Co-founders, Jack and Lance, spent a lot of time in Australia and had the vision to bring the concept of handheld meat pies the back to the U.S.
We eat them for lunch, as snacks (or "Linner", as we like to say) or as a main for dinner.  Here are some of our favorite meal pairings:
– Meatless Monday: Spinach and Mushroom Pie + frozen peas + fruit salad
– Comfort food night: Chicken Classic Pie + frozen broccoli
– Italian night: Pepperoni Pie + Caesar salad + gelato
– Mexican night: Southwest Chicken Pie + avocado slices + salad
– Pie Day Friday:  A traditional Aussie Floater-Steak and Potato Pie or Traditional Beef Pie with mashed potatoes on top covered with gravy.
– And just for a great overall snack: Mac and Cheese Pie. (The kids love this one!)
Those are a few of the puff pastry pies offered, but also new to the market are the Beef Shepherd's and Chicken Shepherd's Pie.  At only 200 calories and gluten free, the Chicken Shepherd's Pie is certainly one of my favs.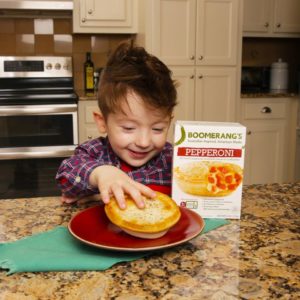 These pies are something different to eat, but I also feel good about serving it to my kids.  The pies are made with no artificial preservatives or flavors, all-natural meat, chicken raised without antibiotics and no nitrates or nitrites.  It's called Real Food, Mate!
What's the best part?  We can heat them in the microwavable box in minutes and they come out flaky.  It's as easy as pie.
That's how we turn mealtime planning upside-down under!
Boomerang's is available in the frozen section at Kroger, Walmart, Whole Foods Market, Safeway/Albertsons, HEB, Harris Teeter, Publix and other great retailers nationwide. For more information visit their website, Facebook, Instagram and Twitter!
About Janet Wenzel
Janet Wenzel is the Marketing Director at Boomerang's Foods. Originally from Texas, she lived in Australia for 3 years and now resides in Austin, TX, where Boomerang's is headquartered.
Boomerang's is a member of the National Frozen and Refrigerated Foods Association.