Kid-Friendly Holiday Food and Entertaining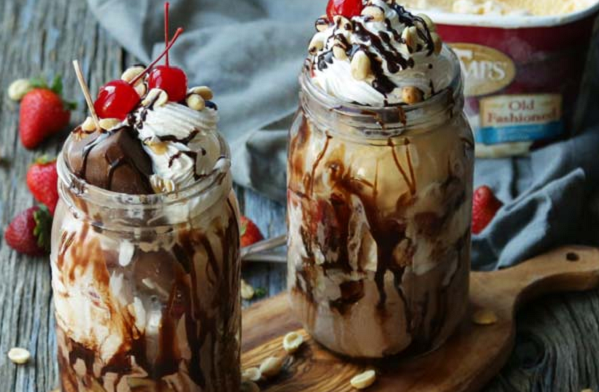 During the holidays, kids have the best seat in the house. Seated at the "kids table" with all of their cousins, they have the opportunity to create crafts, eat finger foods and enjoy indulgent sweets. It's the one time of year that when the adults are mingling, the kids can get into a little bit of trouble—just a little!
For a kid-friendly holiday food menu, we think small bites and handheld foods are best. Also, when foods are less on the mess, even better! Everyone wants quick and easy items for the kids, especially if any are being made in addition to the main meal. Below are some great options to choose from: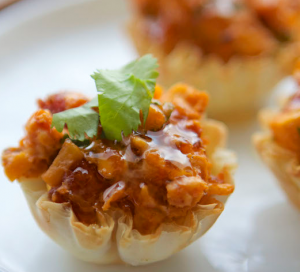 Now that the menu is squared away, the kids will need some activities to keep them occupied. Whether you want them involved in the cooking and prep or away from the craziness of the kitchen, we took a few pointers from Parenting Magazine for kid-focused holiday entertainment. Check out the below for five ways to get the kids involved[1]:
Secure a kids-only room

Choose a room in the house that will be the "kid zone" for the day of the party. Designate this area for all things kid-friendly, such as crafts, toys, TV and games.

Create a mini bakery

Let the children get involved in the kitchen. Grab some tools like spatulas and rolling pins and let the kids assist with baking desserts and snacks.

Serve dinner restaurant-style

If you're hosting a holiday dinner, let the kids take over the beginning by having them "take orders," as if they're waiters at a restaurant. Once the orders are in, allow them to help serve items to guests.

Construct a movie theater

After dinner is complete and the adults are ready for beverages and mingling, gather the kids in a make-shift movie theater. Set up your family room or basement for perfect movie viewing.

Send on a scavenger hunt

Before guests arrive (or even while everyone is noshing on appetizers), have the children search for needed party items on a scavenger hunt. You can hide the dinner napkins, silverware or place cards for the table.
How do you keep the kiddos entertained during holiday meals? 
---
[1] http://www.parenting.com/food-recipes/holiday/holiday-parties-8-ways-to-keep-kids-entertained-while-adults-mingle?page=0