Indulge in Light Ice Cream Without the Guilt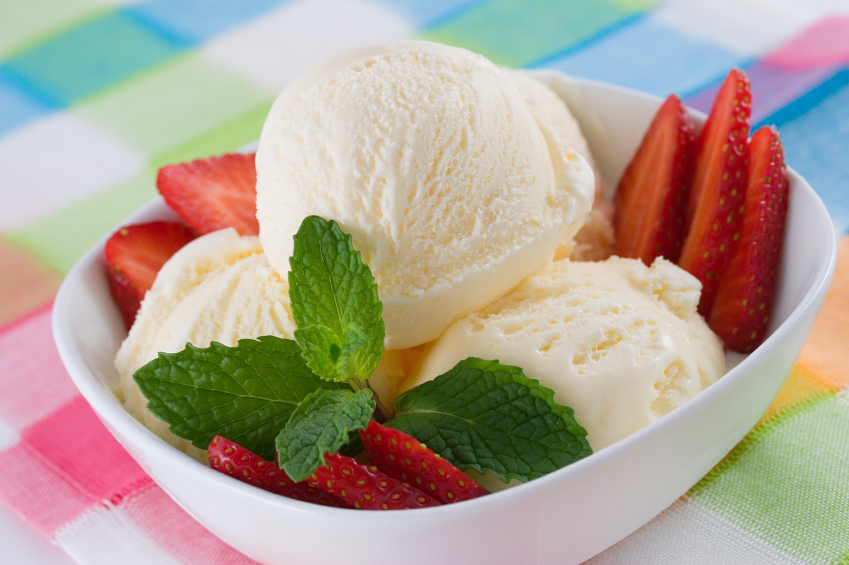 The light ice cream trend is all the rage this summer, especially during July, which is National Ice Cream Month! With so many options like traditional and classic flavors to new concoctions, there's a variety out there for every palette. Dairy-free and gluten-free ice cream options are also becoming more plentiful to meet the needs of every diet out there!
"Light" ice cream usually has fewer calories than standard ice cream, but different brands have different definitions and ingredients used. The International Dairy Foods Association (IDFA) provides these Labeling Definitions to help sort through the different names[1]:
-Ice cream is a frozen food made from a mixture of dairy products, containing at least 10 percent milkfat.
-"Reduced fat" ice cream contains at least 25 percent less total fat than the referenced product (either an average of leading brands, or the company's own brand).
-"Light" or "lite" ice cream contains at least 50 percent less total fat or 33 percent fewer calories than the referenced product (the average of leading regional or national brands).
-"Lowfat" ice cream contains a maximum of 3 grams of total fat per serving (½ cup).
-"Nonfat" ice cream contains less than 0.5 grams of total fat per serving.
We've chosen some of the most unique flavors and innovations from popular light ice cream brands to share with you!
Enlightened – with 27 pint varieties, you'll love their unique flavors, including:
Halo Top – each of their 25 flavors only contain 280-360 calories per pint.
Breyers Delights – enjoy these classic flavors without the guilt:
Chilly Cow – Have you ever seen a half pint before now!? These convenient cool half pints and bars come in seven delectable flavors like:
Ben & Jerry's – You heard correctly – Ben & Jerry's has introduced Moo-Phoria! light ice cream in three flavors:
Arctic Zero – enjoy their light ice cream in seven flavors, including:
Swell Ice Cream – this next wave of ice cream comes in 10 flavors, including:
Coconut Bliss – this coconut milk-based ice cream brand comes in scoop-able and novelties, like:
So Delicious Dairy Free offers cashewmilk, coconutmilk, almondmilk and soymilk ice cream and novelties in flavors like:
What are your favorite light ice cream flavors or treats to enjoy? Share with us on social media @EasyHomeMeals!
[1] https://www.idfa.org/news-views/media-kits/ice-cream/ice-cream-labeling