How to Throw a 'Worksgiving' Thanksgiving Potluck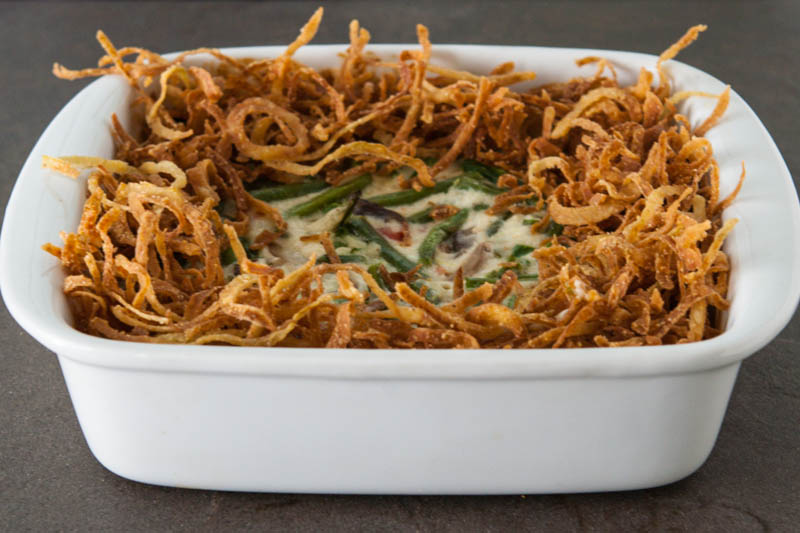 Friendsgiving may be all the rage the past few years, but we think 'Worksgiving' – Thanksgiving at work – deserves its own spotlight. With Turkey Day just a week and a half away, we wanted to break down how to throw a delicious Thanksgiving potluck with your coworkers. Everyone will love these traditional dishes as well as the unique twists on the classics.
Here are some tips for having a successful Worksgiving:
– Decide up front if you'll be having turkey and/or ham – keep in mind that this is a huge expense/task for one person and can definitely be skipped.
– Create a sign-up list consisting of supplies needed (plates/napkins/cutlery/cups) and then appetizers, side dishes, desserts, drinks, etc. that each person can volunteer to bring.
– When transporting your hot dish(es) to the office, wrap your food in a few layers of dish towels, then stick the whole thing inside an insulated bag or cooler[1].
– If driving to work with your dish, make sure you have it on the flattest surface (like your backseat floor or trunk) and wedged next to things so it doesn't slide around and spill over[1].
– Bring serving spoons and other utensils with you in case your office kitchen isn't stocked with the appropriate tools[1].
– Don't forget to bring an extension cord and/or power strip if there will be multiple slow cookers or other appliances that need plugged in at the potluck[2].
– Be sure to bring plastic containers for leftovers, bags, aluminium foil, plastic wrap, etc. for an easier clean-up[1].
– Be sure there is enough fridge space for items that need to be kept cold – or remember to bring a cooler if not.
Hold everyone over with appetizers that aren't overly filling:
Keep it traditional with these side dishes:
Enjoy these twists on classics:
Gobble up these Thanksgiving desserts:
Does your office throw a Worksgiving? Share with us on social media @EasyHomeMeals!
[1] https://www.thekitchn.com/tips-for-traveling-with-your-thanksgiving-potluck-dish-251105
[2] https://www.thekitchn.com/the-one-thing-everyone-forgets-for-office-potlucks-251081