How to Throw a Pizza Party Minus the Gluten
Our friends at Freschetta® recently partnered with several bloggers to prove it's easy to throw a gluten-free pizza party that's fun, delicious and safe for your family and friends. We wanted to share our favorite ideas with our readers because we know it's hard to find a gluten free pizza everyone can agree on.
Ann of Ann Sage – Mastering the Art of Last Minute Entertaining, Italian Style!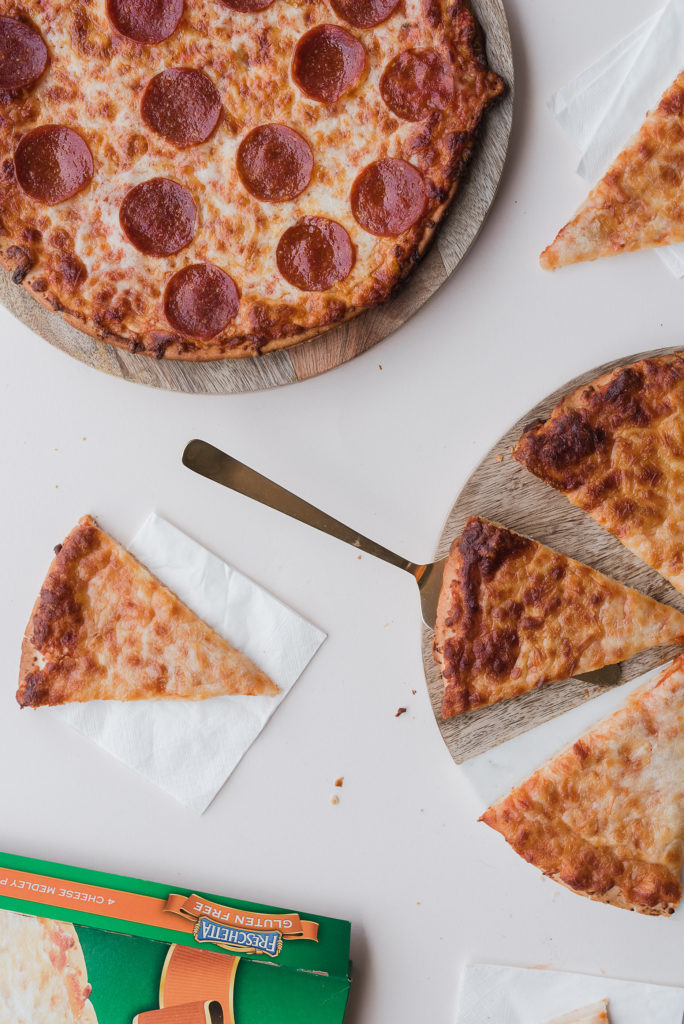 "There's no need to prepare for hours in advance, and a few no-brainer pantry items will have you ready for guests of all dietary persuasions at a moment's notice. Include these items on your shopping list the next time you hit the grocery for spontaneous hosting success all summer long!"
Amy of Living Locurto – Pizza Party Ideas / How to Make a Pizza Bar
"Make everyone smile at your next celebration or family dinner with these easy Pizza Party Ideas. Learn how to make a quick pizza bar and download free printables for your party decorations! A fun dinner buffet idea for a small crowd."
KC of G-Free Foodie – Deliciously Easy Gluten-Free Pizza Night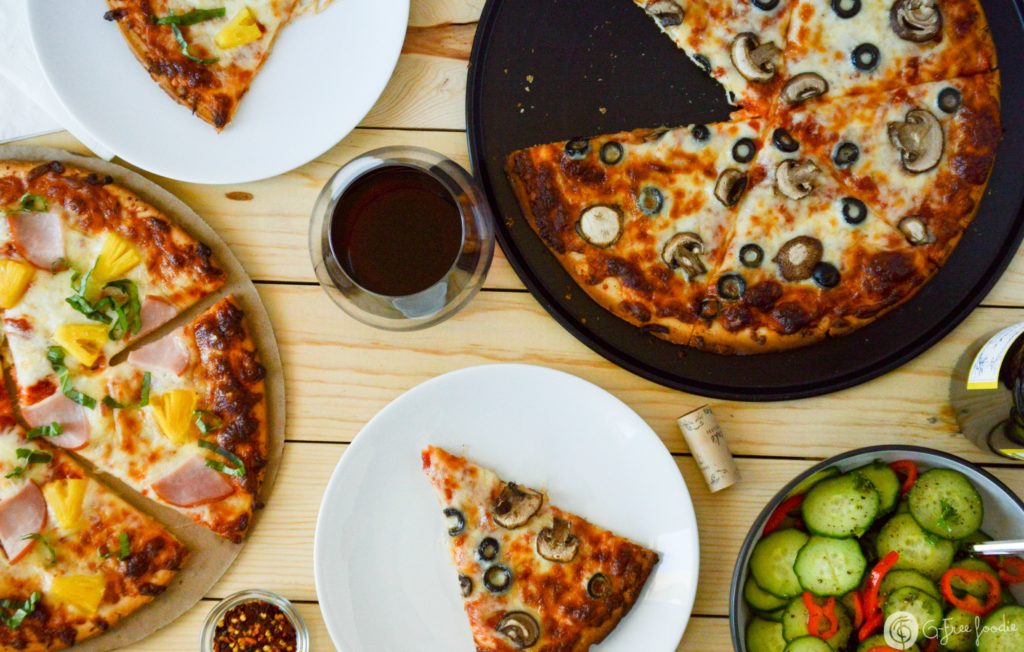 "I dressed a couple of the Four Cheese pizzas with our favorite toppings (yes, I'm team pineapple) and popped a "naked cheese" in the oven for the kiddos… I tossed together a batch of my Simple Cucumber Salad, cracked open a couple of bottles of vino, and kicked back with our friends. It. Was. Delicious… We ate, we laughed, there was no anxiety about cross-contamination and no stress in the kitchen."
Have you had your own gluten-free pizza parties? Let us know in the comments below!
About Freschetta® Pizzas
Freschetta® pizzas are part of the national brand portfolio of Schwan's Consumer Brands Inc., the retail grocery subsidiary of The Schwan Food Company. Visit them at www.Freschetta.com, as well as on Facebook,Twitter and YouTube.
About Schwan's Consumer Brands Inc. 
Based in Bloomington, Minn., Schwan's Consumer Brands Inc. has marketed and distributed premium frozen foods since 1970. Its brands include Red Baron®, Freschetta® and Tony's® pizzas, Pagoda® snacks and appetizers, Larry's® potatoes and Mrs. Smith's® and Edwards® pies and desserts. The brands are represented in more than 50,000 retail outlets across the United States.
Schwans is a member of the National Frozen & Refrigerated Foods Association.