Go Nuts for these Homemade Doughnuts this Donut Day!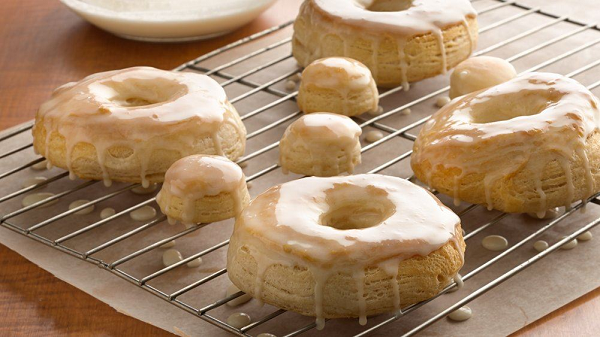 Celebrated on the first Friday of June, this year National Donut Day is today, June 3rd! Did you know this sweet holiday has been around for almost 80 years? It began when the Salvation Army provided donuts as a fundraiser to raise funds during the Great Depression[1]. Founded in 1938, National Donut Day honors the women, or "Doughnut Lassies", from the Salvation Army who served donuts to soldiers during World War I to raise moral[2]. Sometimes donuts were even cooked in oil inside the metal helmets of soldiers[1]!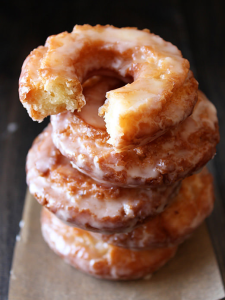 Many prefer to get donuts from their local convenience store or favorite donut shop, but why not try these easy recipes at home? After all, it is now June Dairy Month and you can find most donut ingredients right in the dairy aisle!
Keep it old-fashioned with these classic donut recipes:
These donuts are stuffed with tasty fillings of all flavors and styles:
Go the non-traditional route and try these eclectic recipes for donuts:
Let us know your favorite fillings, toppings or donut styles in the comments below.! Happy Donut Day!
---
[1] http://holidayinsights.com/moreholidays/June/doughnutday.htm
[2] http://www.krispykreme.com/nationaldoughnutday