Getting the 'Scoop' on Graeter's – The Success of Old World Ice Cream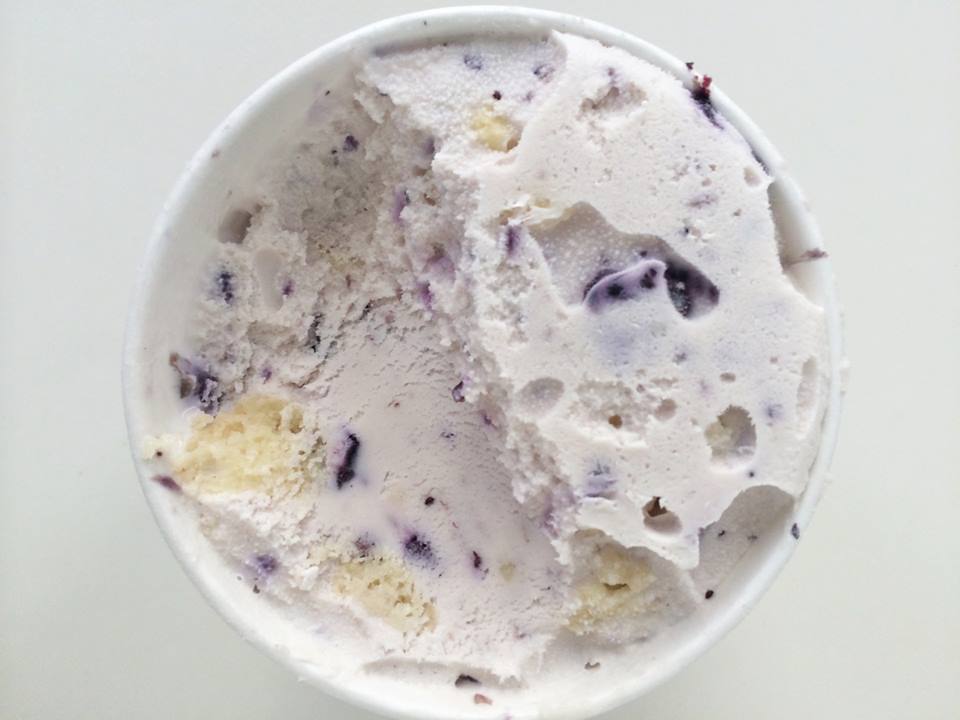 With July being National Ice Cream Month, we've been scooping up all the ice cream we can! And although all ice cream may taste delightful, not all ice creams are made alike. Since 1870, Graeter's has been perfecting the small-batch French Pot Process that adds a unique twist of creaminess not found in other ice cream making processes.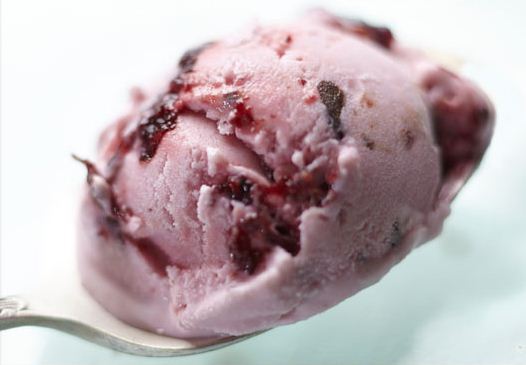 Graeter's has a history as rich as the ice cream they hand-craft. It all started with Louis Graeter's passion for frozen confections when he began selling ice cream in downtown Cincinnati street markets.
By the turn of the century, Louis married a woman by the name of Regina Berger, and together, they began making and selling ice cream from the back room of their house. Despite facing several hardships including competitive mass production lines of the Roaring Twenties, the failing markets of the Great Depression and sugar rationing brought by the onslaught of WWII, Graeter's continued to expand across surrounding neighborhoods – never once abandoning their unique Old World style of ice cream crafting.
By 1987, Graeter's had opened their first franchises and began selling their ice cream in the deli sections of local Kroger's groceries. Today, Graeter's can be found in more than 2,000 Kroger's stores from coast to coast.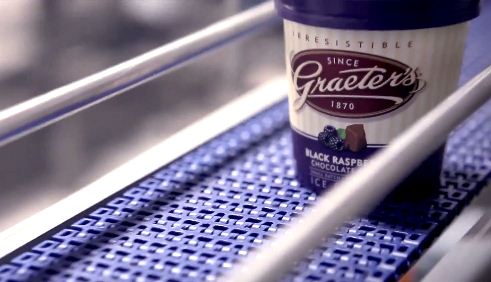 So what is this infamous French Pot Process that has made Graeter's so successful? The process begins by selecting only the freshest ingredients for the ice cream, including:
Milk straight from family owned, hormone-free Ohio farms
100% cane sugar
Rich, gourmet chocolate
Hand-picked black raspberries from Willamette Valley, Oregon
Look long and hard, but you won't find any fake syrups, sweeteners or coloring in this ice cream!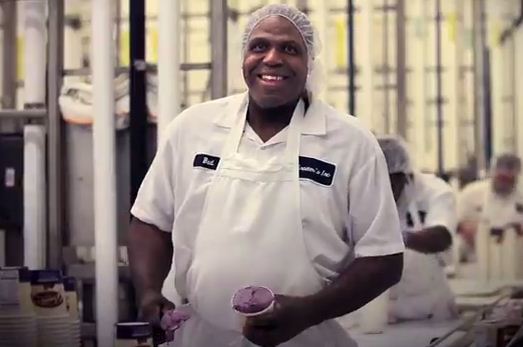 Small-batch freezing is what separates Graeter's from other modern-day manufacturers – a technique, they say, that has long since been forgotten by the ice cream industry. Each two-gallon French Pot is carefully hand-swirled by dedicated artisans, ensuring no air is allowed in. Once all ingredients have been combined to perfection, the mixture is slowly frozen, resulting in the rich and creamy texture Graeter's is known for.
Lastly, each pint is packed with the most sophisticated pieces of equipment available – a big spoon. On average, expert packers hand-pack nearly 20,000 pints of Graeter's exquisite ice cream every day!
This pursuit for frozen perfection has left a legacy over a century old for Graeter's. Their two gallon batches are the smallest in the industry and four generations later, Graeter's remains the only commercial ice cream manufacturer still using the French Pot Process in the world! From their Classic Flavors, seasonal Limited Edition Flavors, to their new Gelatos, it is almost guaranteed that you'll be swept up in the magic of each scrumptious scoop!
Which flavor do you adore most?
About Graeter's: Graeter's ice cream produces craft ice cream and gelato lines using a small batch, artisanal method of production dating back over a century. The Cincinnati-based company remains family owned and operated and continues to handcraft ice cream 2½ gallons at a time. Today, Graeter's has 40 retail stores and ship over 200,000 pints annually for online mail order sales. Graeter's can also be found in more than 6,000 grocery stores in 46 states. Graeter's is a member of the National Frozen and Refrigerated Food Association and some of this information originally appeared on French Pot Process.