Get Nutty with Peanuts & Peanut Butter!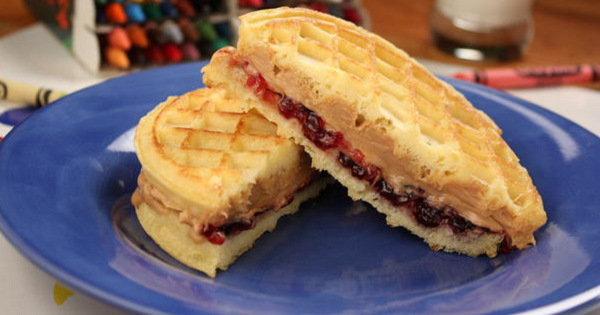 Are you ready to get nutty? Eating nuts as part of a well-balanced diet has become more of a trend in the past few years, with the emergence of flavorful peanut butters and varieties of nuts made portion-friendly for snacking. January is the perfect time to brush up on your nut facts and start adding your favorite varieties of nuts and nut butters to your diet (especially since today is National Peanut Butter Day!) Who doesn't love a heaping spoonful of creamy or chunky PB? 
Surprising stats about the beloved peanut[1]:
–  It takes 540 peanuts to make a 12-ounce jar of peanut butter.
–  There are enough peanuts in one acre to make 30K peanut butter sandwiches.
–  Americans spend almost $800 million a year on peanut butter.
Your body will go nuts with peanuts[2]:
–  Peanut butter combines fiber and protein which fills you up and keeps you feeling full longer.
–  Research shows that eating peanuts can decrease your risk of heart disease, diabetes and other chronic health conditions.
–  Peanut butter is chock full of the good fat; heart-healthy monounsaturated fat.
We can't get enough of these fun takes on PB&Js: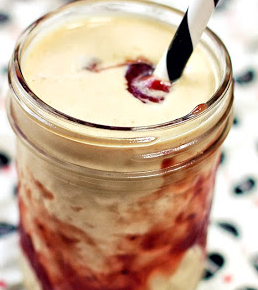 Even though you can enjoy peanuts on their own—salted and honey roasted to name a few—and whipped into varieties of peanut butter, you can also find peanut flavors in just about any meal for a wide-range of occasions. Peanuts are obviously delicious in desserts and sweet treats, but they also can be added to entrées and appetizers that are ethnic-inspired. See below for some of the tastiest peanut recipes!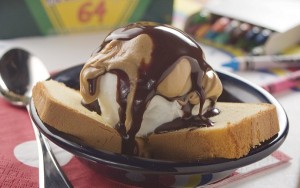 Nutty Desserts:
Nutty Appetizers & Entrées: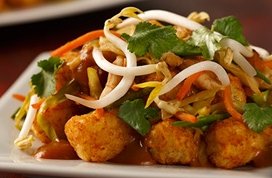 What is your favorite way to eat peanuts and peanut butter? Share with us in the comments below!
[1] http://nationalpeanutboard.org/the-facts/fun-facts/
[2] http://www.prevention.com/food/smart-shopping/healthy-eating-why-peanut-butter-good-you