Get in the Christmas Spirit with National Cookie Day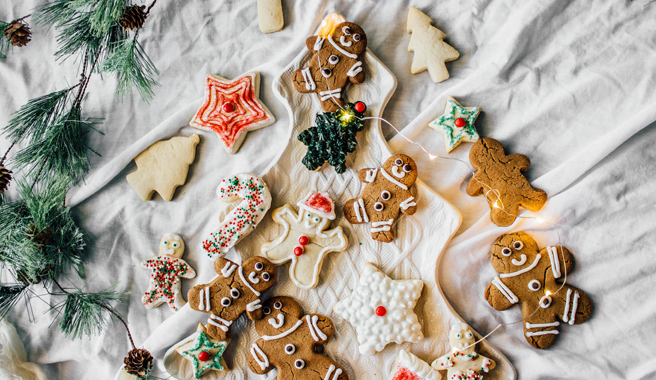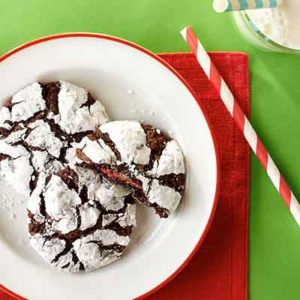 December 4 is National Cookie Day! Make memories with loved ones and get in the Christmas spirit by baking and decorating cookies together. Christmas cookies are not only fun to decorate, they're even more exciting to give as festive, edible gifts.
Here are a few fun tips from our friends at Pillsbury on making the perfect Christmas cookies[1]:
– When making cookie dough from scratch, make sure butter is at room temperature and soft enough for a finger to leave a mark on it when touched. This ensures the best quality for mixing your dough!
– Be diligent in making sure your cookie dough thickness is rolled out evenly; this way your cookies will be uniform.
– Leave about two inches between cut-out cookies on the baking sheet so that they have room to spread when baking.
– Don't leave cookies on the baking sheet to cool – move them to a cooling rack within a minute so that they do not continue to bake.
Keep it classic with these tasty sugar cookies:
If you're into festive flavors, look no further than these recipes:
Don't forget about these traditional cookie faves:
These fun and vibrant flavors are so fun to bake:
Now that the baking is complete, be sure to follow these cookie storage tips[1]:
– Once the icing has set, store cookies in airtight containers with a waxed paper between layers; they'll stay fresh at room temperature for about a week.
– Throw a piece of bread in the container with your cookies – this makes your cookies stay soft since the bread soaks up moisture!
– Unfrosted cookies keep best in tight-fitting containers for up to 12 months in the freezer.
– Frosted cookies should be stored in rigid containers with wax paper in between layers for up to two months in the freezer.
What's your favorite kind of Christmas cookie? Share with us on social media @EasyHomeMeals!
[1] https://www.pillsbury.com/holidays-celebrations/christmas/how-to-make-christmas-cookies