Get Baking With These National Sugar Cookie Day Faves!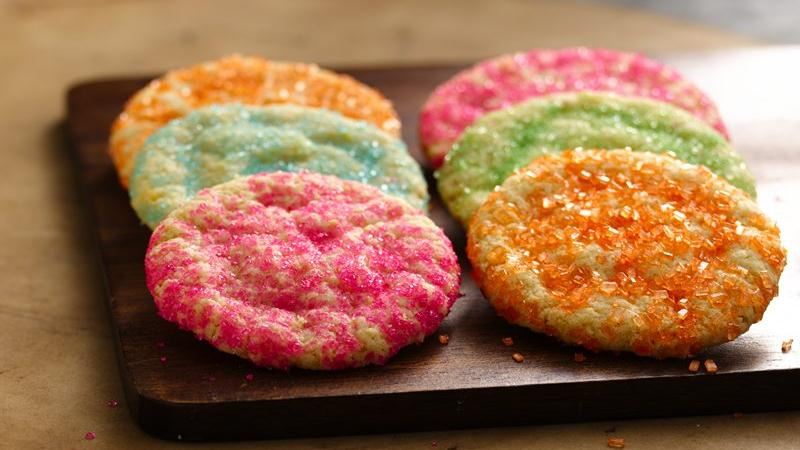 There's not much history available that surrounds the origin of sugar cookies, but they are thought to have been created in the 1700s in Nazareth, Pennsylvania when German settlers created the "Nazareth Cookie". [1] It was in the early 20th century that leaving sugar cookies and milk out for Santa became a well-known tradition. Today, this popular sugar cookie is found all over the world, with various spins on its original form. Bakers have created endless ways to bake the famous cookie, as well as toppings to round out this delicious treat and methods of decorating with different kinds of frosting.To make your own, start off with this Classic Sugar Cookie recipe from Betty Crocker, using staples from your pantry and the dairy aisle! [2]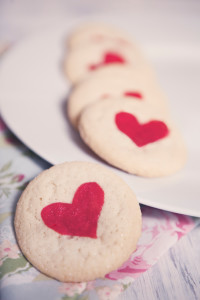 1 ½ cups powdered sugar
1 cup butter or margarine, softened
1 teaspoon vanilla
½ teaspoon almond extract
1 egg
2 ½ cups all-purpose flour
1 teaspoon baking soda
1 teaspoon cream of tartar
Granulated sugar
Mix all ingredients except granulated sugar in a large bowl.
Cover bowl and refrigerated for at least two hours.
Heat your oven to 375 degrees and lightly grease a cookie sheet.
Divide the dough in half and roll each half to a ¼ inch thick on a lightly floured surface.
Cut into desired shapes with cookie cutters or the top of a round drinking glass.
Sprinkle with granulated sugar and place on cookie sheet.
Bake 7 to 8 minutes or until the edges are light brown.
Remove the cookies from the sheet and cool on a wire rack. Enjoy!
If you're not much of a baker or would rather save some time, there are endless options for easy-to-bake cookies as well:
Did we miss any of your favorite sugar cookies? Share your go-to sugar cookie recipes in the comment section below!
[1]
http://www.nationaldaycalendar.com/2015/07/08/july-9-2015-national-sugar-cookie-day/

[2]
http://www.bettycrocker.com/how-to/tipslibrary/baking-tips/how-to-make-classic-sugar-cookies