Game Day Snacks Starting with the "Cool" Aisles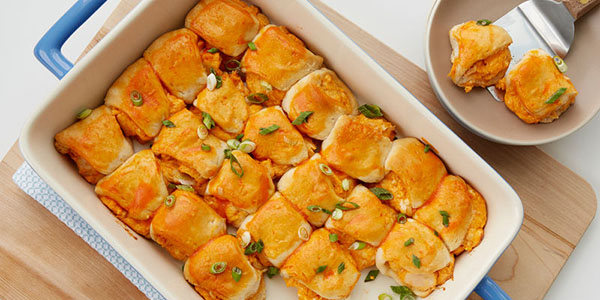 "Game Day" season is upon us! It's time for tailgating, get togethers around the big screen TV and cheering on your favorite team while enjoying savory and mouthwatering snacks. Whether you like football, basketball or anything in between, the frozen aisles at the grocery store provide all the answers for delicious snack recipes and easy to prepare products. You'll have your game day menu ready in no time!
Doughy delights topped with bacon or filled with cheese will get you pumped up for the start of the game:
These meaty snack-sized bites will keep you satisfied the whole game:
It wouldn't be game day without all-things-chicken-wings! These chicken snacks will be hard to put down:
Whether you're at the stadium tailgating or in your kitchen prepping for the big game, what are your go-to game day snacks and appetizers? Share with us the comments below!