French Fries: the Classic Culinary Side-Kick

In honor of National French Fry Day, we are celebrating the culinary sidekick to a wide-range of classic, All-American dishes— hands up if you've enjoyed hot dogs, hamburgers and basically any sandwich with a pile of crisp, hot French fries! Did you know that the average American consumes about 30 pounds of French fries per year?[1] That's because there are dozens of different ways to enjoy them – from Cajun-style, sweet and spicy to curly or waffle, people love their French fries. Americans aren't the only group of people who chow down on this food, but they're one of the few that refer to them as "French fries." Across the globe, you may hear variations such as "pommes frites" in France, "patatas fritas" in Spain or "chips" in the UK. No matter what you call it, we adore this feel-good food!
Since French fries account for one-fourth of all potatoes sold in the United States[2], we thought we'd give you a glimpse into a company that has been capturing the flavor and freshness of Grade A potatoes since 1952, Ore-Ida. Here are some fresh facts about potatoes that make the cut to become Ore-Ida French fries[3]: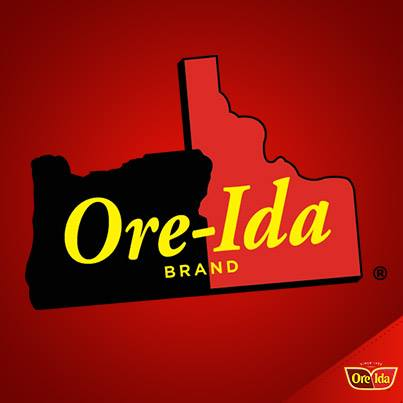 –   Most Grade A potatoes come from potato country, which includes Oregon and Idaho; hence the name, Ore-Ida.
–   What does "Grade A" actually mean? When the potato is nice and white on the inside and just the right size and shape on the outside.
–   Farmers pick potatoes and capture them at their peak of ripeness. They are then shipped to the factory for preparations to begin.
–   The potatoes are washed, peeled, perfectly-portioned and cut into your favorite style: golden fries, crinkles, waffle and wedges.
–   Next up, fries are seasoned with a variety of culturally-inspired spices & herbs and cooked to crispy perfection.
–   Lastly, the fries are placed within the standard, red bag we see in the freezer shelves that symbolize great value and taste.
If you're in the mood to whip up a batch of fries at home, frozen French fries such as Ore-Ida or Alexia are your best bet because they are pre-cooked and kicked up a notch with additional herbs and seasoning. They come in all shapes and flavors, from wedges and waffle-cut to spicy and sweet for endless mealtime possibilities. Here are a few simple ways to celebrate the deliciousness goodness of this national holiday— now, take your pick: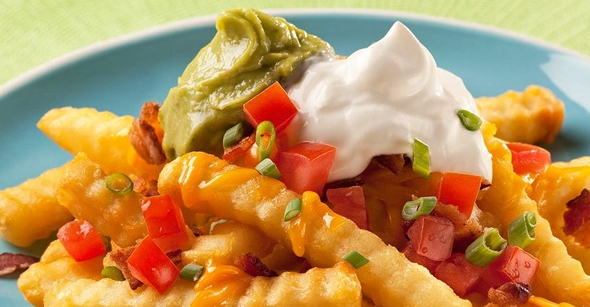 Wherever you are from and whichever name you call them, French fries are a quintessential snack, side-dish, late-night nibble and simply put, a dish we will always be in the mood to celebrate! Which fry is your favorite? Share with us in the comments below.
About Ore-Ida: Ore-Ida® brand, currently produced and distributed by the H. J. Heinz Company, has been the leading innovator in frozen potatoes since 1952. Today, the Ore-Ida® brand is the most trusted and popular name in the potato and onion business and the leading brand of frozen potatoes. The name Ore-Ida® is a portmanteau of Oregon and Idaho, and Ore-Ida® is the number one producer of potatoes in the U.S. Ore-Ida is a member of the National Frozen and Refrigerated Food Association and some of this information originally appeared on Welcome To The State of Ore-Ida.
About H.J. Heinz:  H.J. Heinz, one of the world's leaders in healthy, convenient and affordable foods, has launched dozens of frozen innovations over the past year.  From Weight Watchers® Smart Ones® oatmeal and fajitas to all-natural Ore-Ida® Simply fries, Heinz continues to expand its portfolio with new flavor profiles, updated packaging with easy-to-read labels and options for a variety of dietary preferences.  For more information, visit www.Heinz.com.
---
[1]  http://farmflavor.com/fun-facts-to-celebrate-national-french-fry-day/
[2] http://farmflavor.com/fun-facts-to-celebrate-national-french-fry-day/
[3] https://www.oreida.com/Hot-Potato-Topics/2014/Welcome-To-The-State-Of-Ore-Ida