Favorite Holiday Entertaining Ideas to Bring Friends and Family Together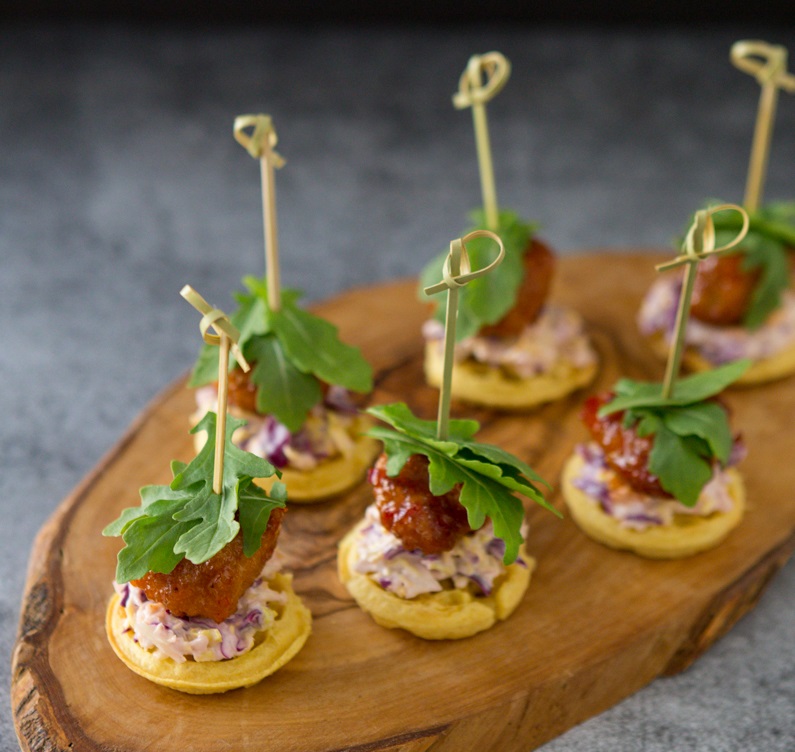 We all know the holidays are a time for bringing loved ones together. Our Cool Food Panel of bloggers shared their favorite appetizers and desserts for entertaining family and friends over the holidays.

Dawn Lopez, Cutefetti, "Ranch Dip Bread Wreath"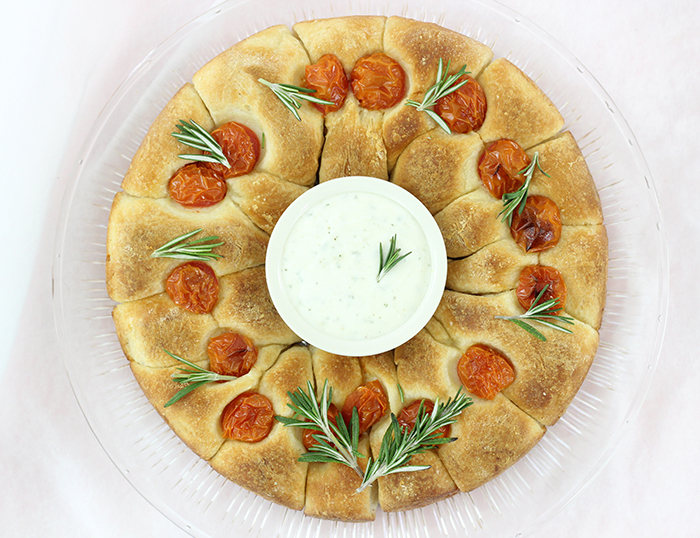 "Being able to create your own special moments through delicious food that makes conversation last longer at the table is a blessing. This Ranch Dip Bread Wreath is sure to inspire great holiday chatter. The holidays are busy enough as it is, so thoughtful shortcuts really help." It's easy to make this holiday entertaining recipe your own. "You can decorate your own bread wreath so many ways, just promise to have fun with it!" 
Angie McGowan, Eclectic Everyday, "Sweet and Spicy Chicken and Waffle Bites"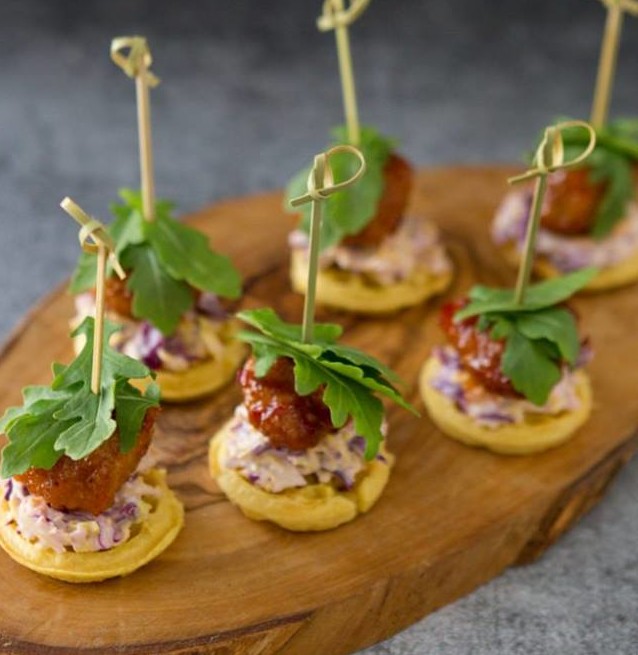 For her holiday entertaining, "I like to make little bite-sized treats. Things that are unique and packed with flavor are the best. But they also have to be super easy because no one has that much time to prepare things. That's why I love these little Sweet and Spicy Chicken and Waffle Bites. They're so easy to make and so delicious!" She says, "It's not too spicy, not too sweet and has a unique Asian flair that makes it fun and unique from other dishes."
Natalie , At Home with Natalie, "Mint Ice Cream Brownie Bars"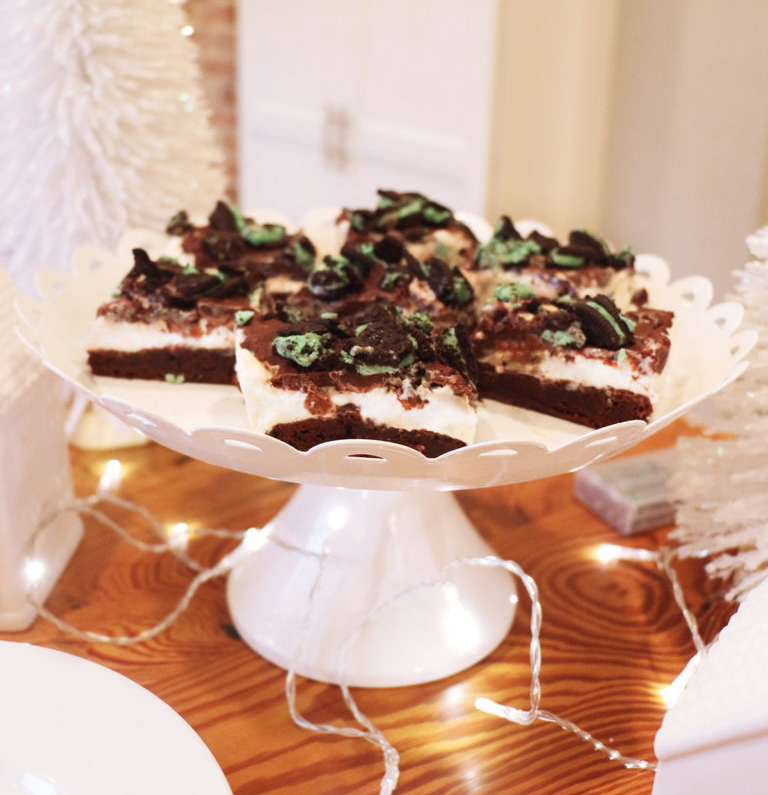 "An easy recipe that will give the wow factor, and happy taste buds, at your next Holiday gathering!" Natalie says, "We love having friends over and even though it's a busy time of year, I love making the effort to gather together and just have fun doing life together! Building friendship and making memories. We are going with an easy gathering and just doing a dessert for everyone to enjoy together."
Kristina LaRue, Love and Zest, Cranberry Cream Cheese Braid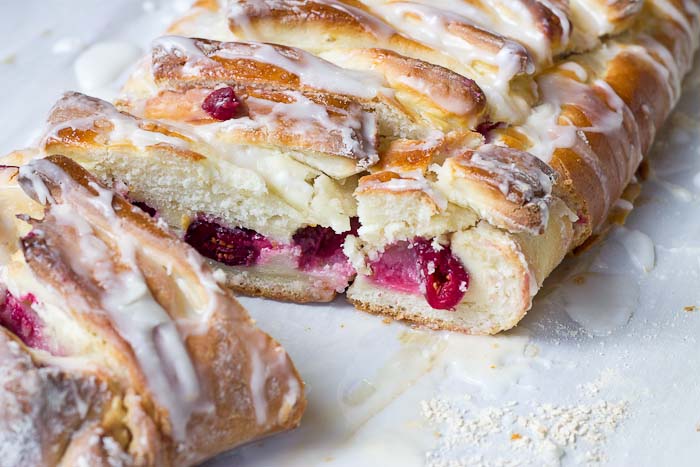 "This Cranberry Cream Cheese Braid brings back all the feels for me because it's my grandmother's old southern recipe and one that my mama would make for us during the holiday season growing up." When it comes to holiday entertaining, Kristina says "The flavors in this Cranberry Cream Cheese Braid are spot on and bursting with holiday freshness. I'm like YIPPEEE! It's the most wonderful time of the year."
---
What are your favorite foods for bringing family and friends together for the holidays? Share your go-to holiday entertaining appetizers and desserts in the comments below!