Falling in Love with Fall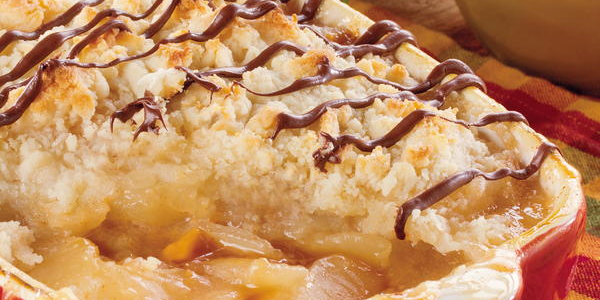 As the leaves change and the temperature cools, the ladies of the Easy Home Meals team wanted to share what they love most about fall!
Julie~
Fall is my favorite time of year with the bright colored leaves and cooler (but not cold) weather. And in our area, it also means apple harvest festivals! You never knew so many things could be made out of apples – and we're not just talking food! But food is the most important part of any hometown festival. From apple dumplings, breads and fritters to apple cider, syrup and butter. (The last one being the traditional Pennsylvania Dutch apple butter which is a spread and not really butter at all.)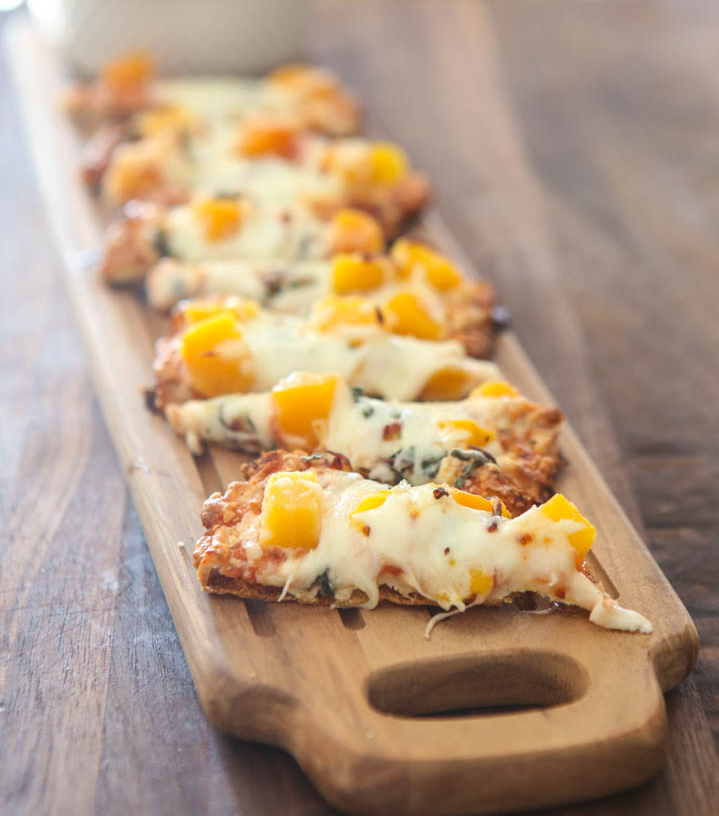 Apples are so versatile! During the busy fall season, I love making an easy Harvest Appetizer Pizza like this one and change up the fall flavors with apple and sage. Even if you don't live in apple-growing country, you can have yummy apple confections year-round with frozen sliced apples that are picked at their peak and flash frozen. Try Extreme Caramel Apple Crisp for a warm, fruit-filled comfort dessert that will satisfy your sweet-tooth any time of year.
Roxanne~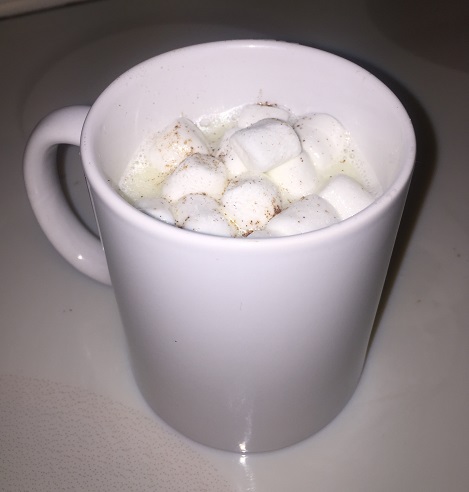 Although summer is still my favorite, the fall season is absolutely gorgeous and filled with some of the best activities and flavors. Of course, the first thing that comes to mind when I think about fall is football, but pumpkin is definitely second! Between pumpkin spice lattes, pumpkin beer, pumpkin
pie, pumpkin bread, etc.—mm I just love it all! While I've never actually gone pumpkin picking (like the rest of my friends and family on my Facebook newsfeed), it looks like so much fun and something I hope I can convince my fiancé to do with me one day 😉 But in the meantime, I'll just bask in all the pumpkin things I can and watch tons and tons of football.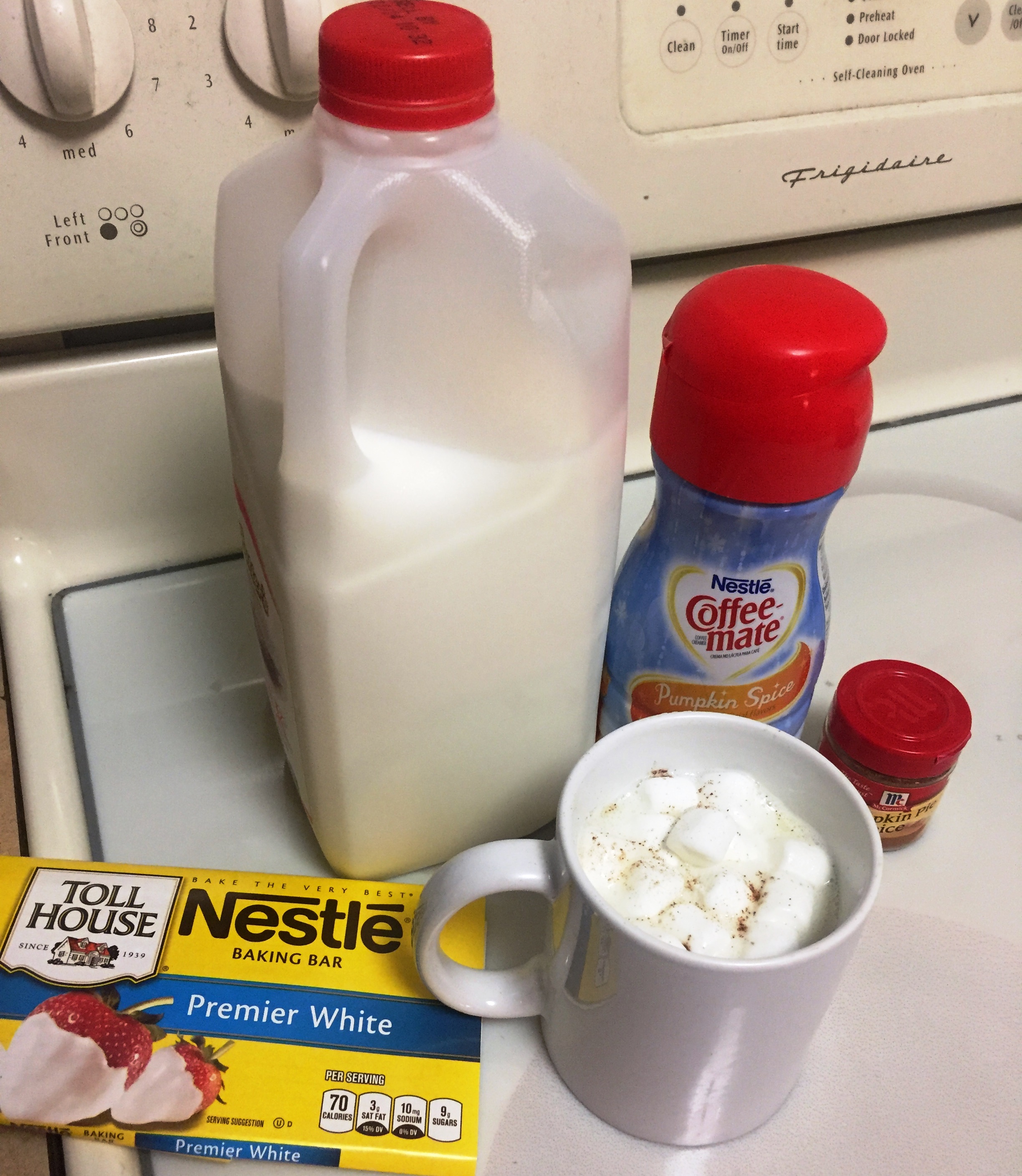 Since I always have multiple bottles of pumpkin spice/pie liquid coffee creamer in my fridge (you know, so I NEVER, ever run out), I thought it'd be fun to experiment. Of course I found tons of recipes when browsing on Pinterest, but one particular recipe caught my eye: Pumpkin Spice White Hot Chocolate. BINGO! While I have not been a huge fan of the pumpkin/chocolate combination, I thought that since it's white chocolate, and that's not as strong of a flavor, there was a possibility I'd like it.
Verdict: It was incredible! Not too pumpkin-y, not too chocolate-y. It was the perfect fall beverage. I'll definitely be making this hot chocolate all fall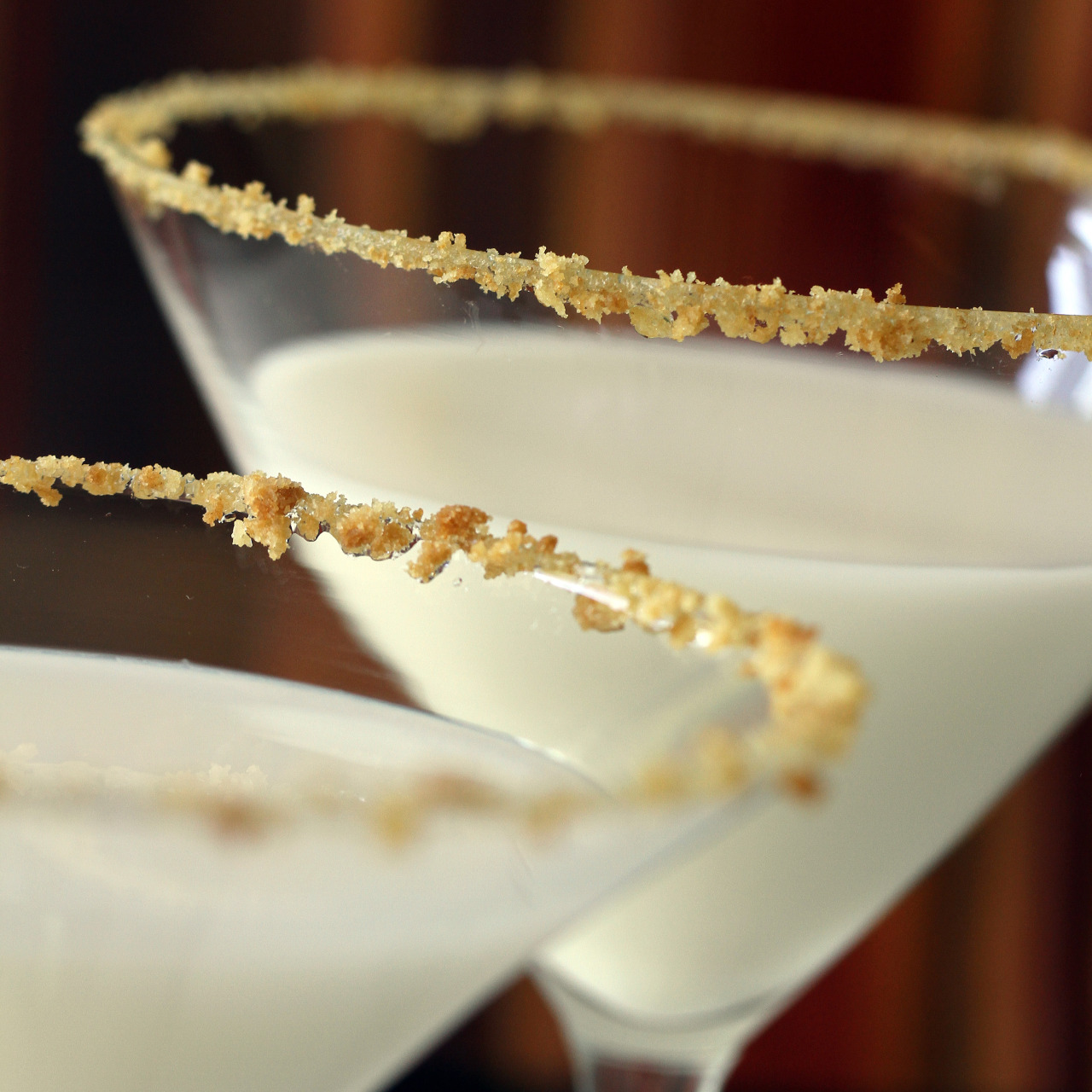 and winter long!
Next on my list: Pumpkin Spice Martini. Happy fall 🙂
Natalie~
Fall is here and I couldn't be happier! Between the scent of pumpkin and apple candles, to leaves turning beautiful shades and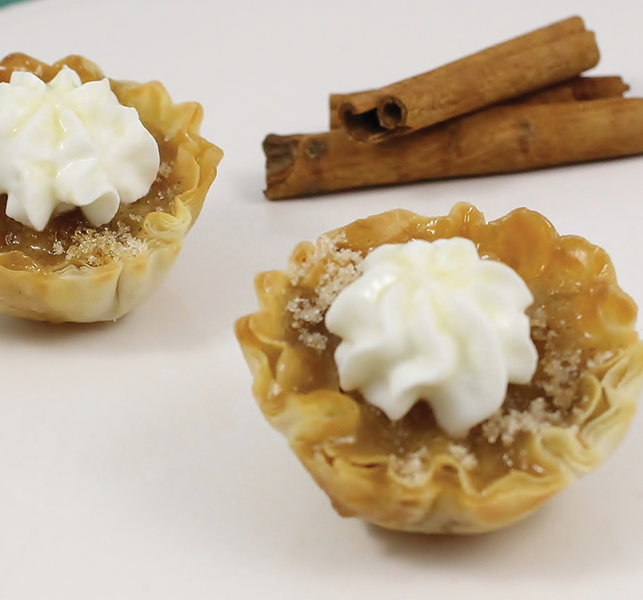 me busting out my cozy sweaters and boots, it's time to get in the spirit! Right now my house is decked out in pumpkin décor and all things autumn. The only thing left to accompany the decorations is fall baking! From pumpkin to cinnamon apple to pecans and walnuts, there's just something about fall-inspired desserts and flavors.
I'm not even lying when I say I have six boxes of phyllo tarts in the freezer right now. They're so convenient and easy to make an elegant-looking and impressive dessert with. With upcoming fall festivities planned at our house, I'm looking for easy yet delicious recipes.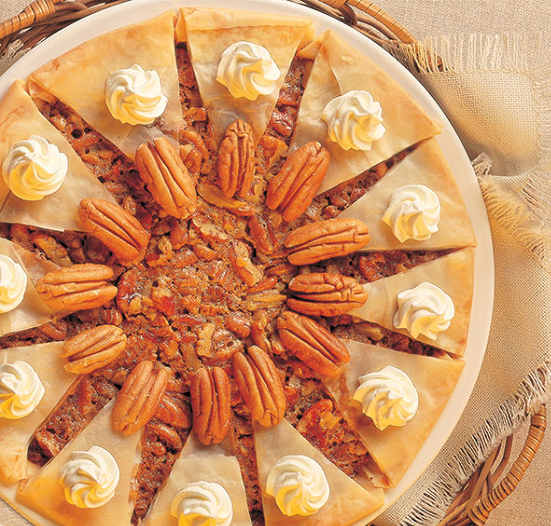 These Apple Brulee Phyllo Bites are sure to fly off the plate! Since the tarts come in the box ready to go, it'll save me time so I can work on this fantastic Pecan Phyllo Pie. Not only am I immersed and ready for fall festivities like baking, I'm ready to gobble up all the fall treats I can 🙂 .
What are your favorite fall festivities and treats? Share with us in the comments below!