Embrace your Savory and Sweet Tooth During Sweet Potato Month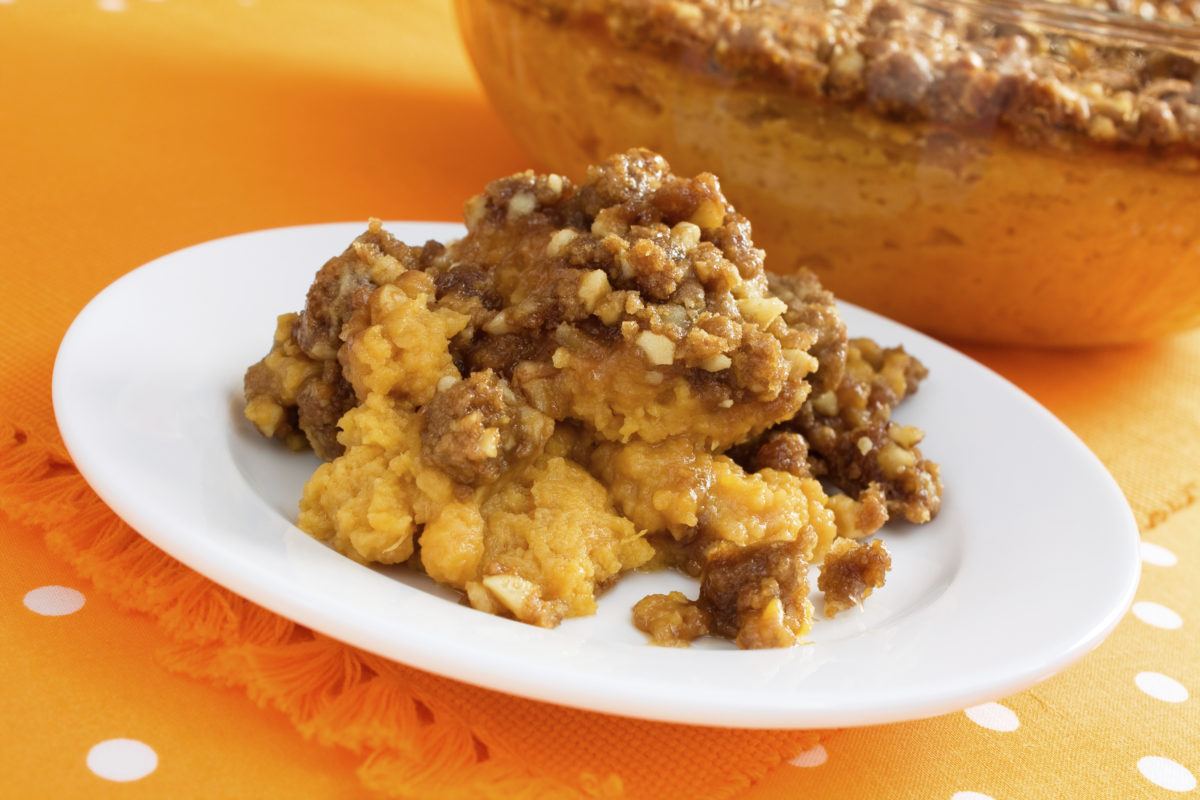 While February is most recognized for being Black History Month and American Heart Month, it is also National Sweet Potato Month. We can totally get behind any excuse to indulge in sweet potatoes! Since sweet potatoes are so versatile and tasty, we look forward to enjoying them all month long to celebrate.
Before we reveal the many ways you can enjoy sweet potatoes, we wanted to share some interesting fun facts[1]:
– Sweet potatoes are fat-free, cholesterol-free, are high in Beta Carotene and vitamins E and C and are loaded with many other vitamins and nutrients.
– Pres. George Washington grew sweet potatoes on his farmland in Mount Vernon, Virginia.
– Sweet potatoes are actually roots whereas regular potatoes are tubers (underground stems).
– North Carolina is the leading producer of sweet potatoes in the United States and they are the official vegetable of the state.
– Sweet potatoes are a good source of fiber when eaten with the skin on.
Heat and eat sweet potato products:
Satisfying sweet potato recipes:
Are you a fan of sweet potatoes? Share your favorite ways to eat sweet potatoes on social media @EasyHomeMeals!
[1] http://www.sweetpotatoes.com/About/SweetPotatoFacts.aspx