Dive into these Luscious Layers of Parfaits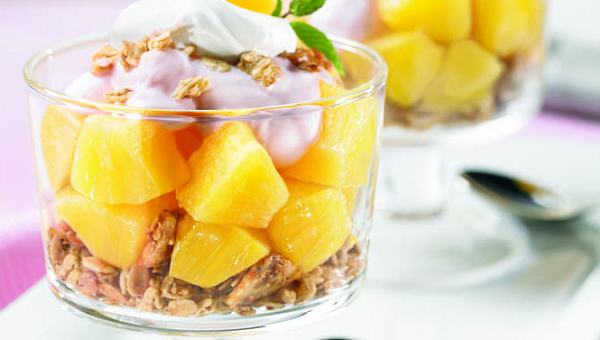 What is it about parfaits that makes them so yummy? Maybe it's the luscious layers, or because they are often identified as a "healthy" snack, breakfast and/or dessert (which makes for way less guilt!). Whatever the reason may be, parfaits sure are indulgent and one of our favorite treats to whip together and devour!
The word "parfait" actually means "perfect" in French. The origin of parfait can be traced back to references of a dessert in French cuisine in 1894. They're most often prepared in tall glasses known as parfait glasses and are typically made with layers of ingredients. While parfaits are often created on the sweeter side, they have been used to serve savory dishes including seafood and vegetables[1].
Traditional French parfaits are much simpler than what American tradition has made them to be. Traditional French parfaits included basic ingredients like cream, egg, sugar and syrup, whereas Americans often put things in our parfaits such as granola, nuts, yogurt, fruit, etc.[1].
Whatever add-ons and fruit you decide to mix into your parfait, there's always an essential base:
Yogurt – yogurt parfait recipes are one of the most popular members of the parfait family today, due to their healthy attributes[1].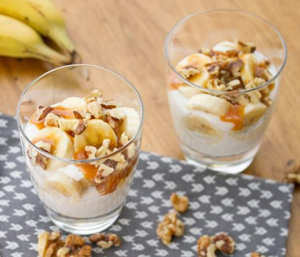 Greek Yogurt – as the popularity of Greek yogurt continues to soar, many are substituting Greek yogurt for regular yogurt in their parfaits.
Cottage Cheese – just like yogurt, cottage cheese goes great with fruit and the popular parfaits are a super scrumptious and healthy breakfast, snack or dessert.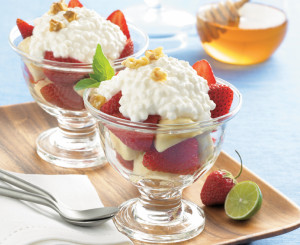 Ice Cream – ice cream parfaits are a true dessert and are obviously much more indulgent than yogurt parfaits. An ice cream parfait involves more culinary artistic skills in comparison to an ice cream sundae where the layering is comparatively simpler[1].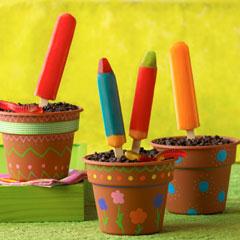 What's your ideal parfait—layers of yogurt, granola and fruit? Cottage cheese, candied walnuts, fruit and honey? Let us know in the comments below!
[1] http://ifood.tv/parfait/about