How to Create Cheesy Concoctions to Celebrate National Cheese Day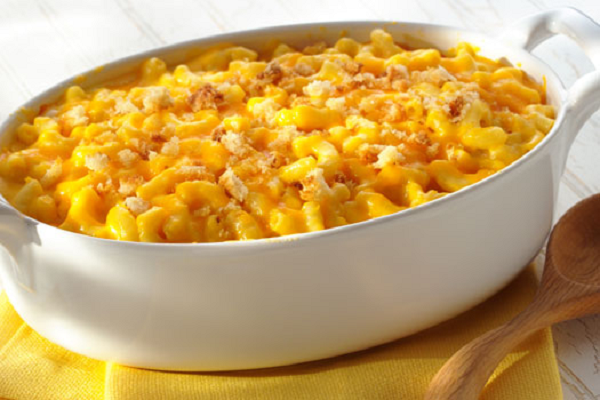 To no surprise, mozzarella is one of the most available cheese varieties in the United States. Many Americans consume this particular flavor within a wide range of cuisines and according to the USDA, it has beat out Cheddar for the last two years as the most notable and available cheese nationwide. In result of Americans eating habits, cheese consumption and availability has tripled since 1970. This has created a cheese explosion that has led to home cooks adding this popular dairy item to many of their meals and more cheese-heavy menu options for restaurant-goers[1].
No matter if mozzarella reigns supreme or others favor Cheddar, we absolutely adore all varieties! National Cheese Day (June 4th) may be the cheesiest and most delicious day of the year because anything goes for when, what and how to create ooey-gooey cheesy dishes. In order to become inspired, we have listed some of the most popular flavors with a few fun facts- start exploring and become a cheese expert before digging in[2]!
Mozzarella: With a mild, delicate flavor and a milky taste, this is the most famous pizza topping.

Young and old alike will love these party-pleasing Italian Dunkers.
Tuna Bruschetta is a great option for a light lunch or appetizer that is super simple to throw together in no time!
Cheddar: A classic favorite with complex tastes that ranges from mild to sharp. Versatility is what makes this flavor so good- from snacking to baking, this goes great with fruits, vegetables, burgers and soups.
Provolone: Mild to sharp with a light, smoky flavor, the tastes vary from zesty to sweet. In addition to being an all-purpose cheese for incorporating into main entrees, it also is one of the best sandwich toppings.
Swiss: Considered to be mellow and nutty in flavor, this is most commonly used for sandwiches, quiches and casseroles because of its ultimate melting abilities.

A quintessential deli sandwich gets a modern twist in The Newben Reuben that is sure to become a new and improved classic!
After dinner with ham as the main entrée, serve a Ham 'n Swiss Bake for an elevated night of leftovers that everyone will enjoy.
Parmesan: Sharp and piquant in flavor, this is usually grated or shaved when served with pasta or soup.
Colby Jack: Half Colby and half Monterey Jack, this ranges from mild and mellow to sharp and tangy with a milky flavor.

The Monterey Jack flavors in this Caroling Cowboy Dip go hand-in-hand with green chilies for a spicy kick.
For a tasty energy boost, grab a Colby Jack Cheese Stick that can easily go from home to the office to your weekend packed with baseball games and ballet classes.
And we can't forget this staple cheese dish: macaraoni & cheese! It should basically be a cheese category all on its own! These recipes blend a variety of flavors and textures for extra gooey-ness:
5 Cheese Mac n Cheese is oozing with mozzarella, Swiss, Parmesan, provolone and ricotta!
Cheese Lovers' Mac & Cheese says it all in its name—you will devour this dish in a heartbeat with the bubbling Cheddar, mozzarella and Muenster cheeses.
No time? Stop by the frozen food aisle and pick up mac & cheese for you or the whole family—just heat and enjoy!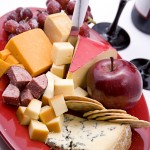 Make sure to brush up on these cheese cooking tips before choosing your favorite flavor and celebrating with classic, unique and homemade dishes. Check out these beverage and cheese pairings to see which cheese pairs best with what wine or beer!
Happy Cheese Day! Let us know which cheesy concoctions you come up with in the comments below!