Cool Food Panelists Whip Up Recipes for June Dairy Month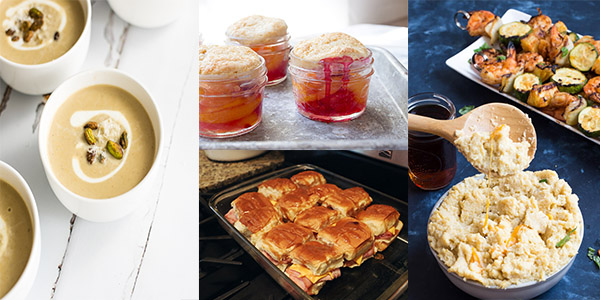 June Dairy Month is halfway over and summer is finally here! In the midst of all the heat, our Cool Food Panelists have been cooking up some exciting foods to celebrate Dairy Month. These delicious, flavorful and dairy-inspired recipes are fit for summer and a whole lot of family fun!
Kristina from Zest and Love – Smoky Cheddar Cauliflower Grist and Cajun Shrimp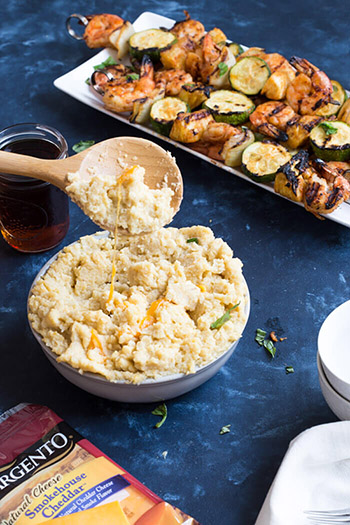 "A classic southern dish gets a smoky twist with these Smoky Cheddar Cauliflower Grits and Cajun Shrimp. Cheesy cauliflower grits are served alongside sweet and spicy shrimp skewers with zucchini and pineapple.I loved creating this recipe for Smoky Cheddar Cauliflower Grits and Cajun Shrimp with Sargento® cheese because it is 100% real, natural cheese. Now that's a product in the dairy aisle that I can stand behind!"
Natalie from At Home with Natalie – Ham and Cheese Sliders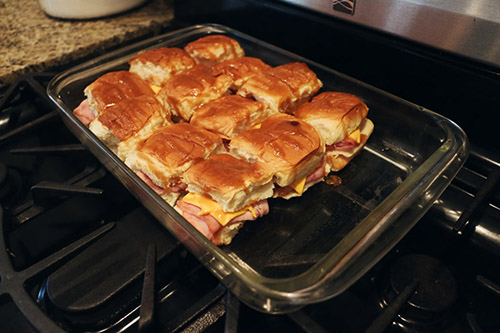 "For this recipe, Borden® Cheese American Singles were added for its pure, creamy goodness. The cheese really helps transform this sandwich into something special. We LOVE cheese in our house and any good sandwich has to have a good amount of it! Fortunately, June is Dairy Month, and the perfect time to stock up on all our favorite Borden® Cheese products and varieties of singles, shreds and chunks."
Christina from Cooking and Beer – Creamy Spring Cauliflower and Pistachio Soup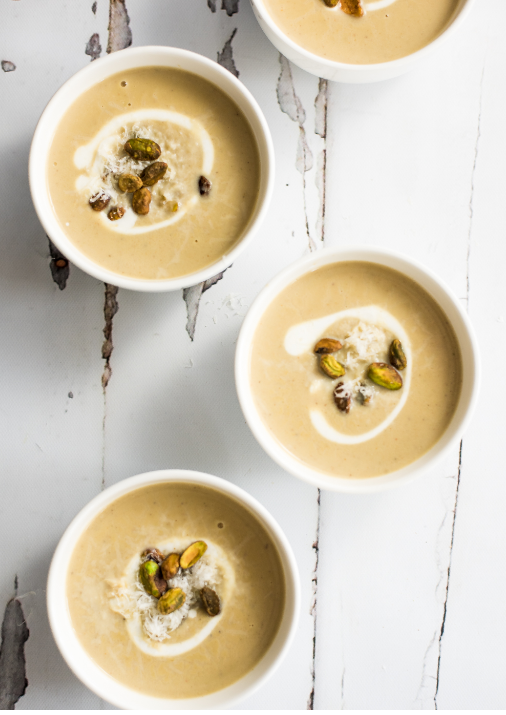 "Soup isn't just for the wintertime. This creamy spring cauliflower and pistachio soup is just bursting with bright spring and summer flavors! This is by far my favorite time of the year. It's finally steadily warm outside. All of the plants have either bloomed or are blooming. Most of all however, is that I am obsessed with the fact that fresh fruits and veggies are finally gracing the shelves of the market. This recipe highlights those ingredients."
Christina from Dessert for Two – Raspberry Peach Cobblers in Mason Jars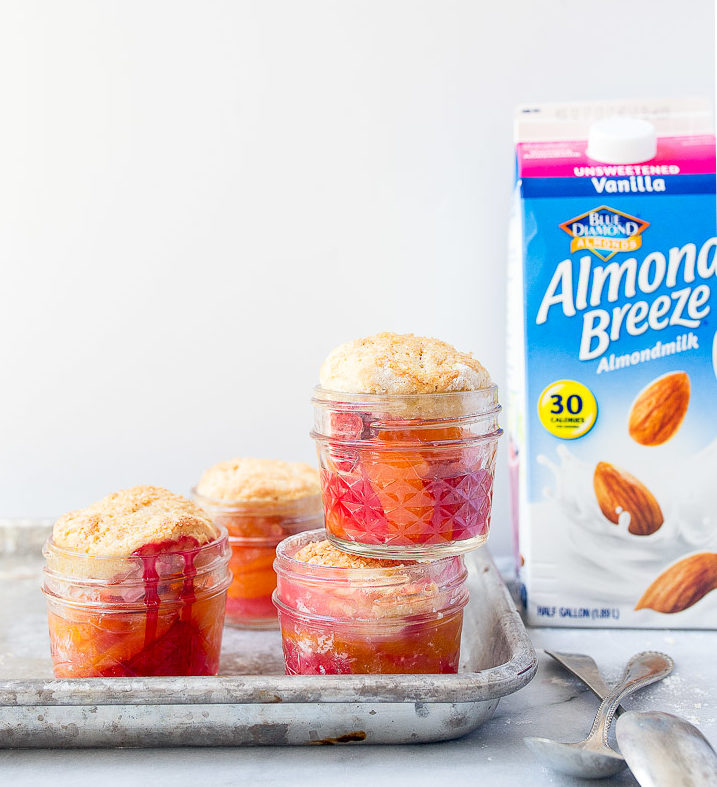 "Portable desserts might be my new favorite way to get through life. And if you share your portable desserts, beware that you will make loads of new friends. This cobbler recipe serves two, even though I've divided it into 4 mason jars. Each mini mason jar holds about 3 bites of dessert. That's just not enough for me, man. I've got bigger needs than that. Raspberry peach cobbler in mason jar needs, you know."
Stay tuned for more scrumptious, dairy aisle-inspired recipes from our Cool Food Panel!