Celebrate National English Muffin Day with Bays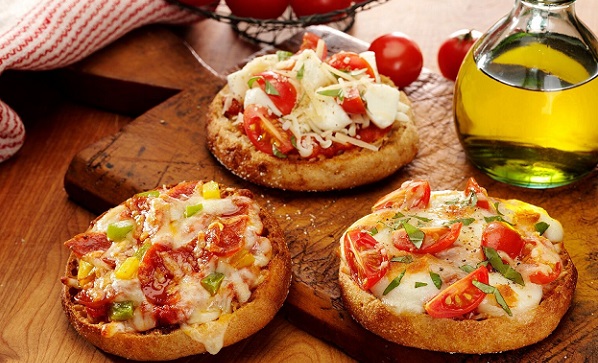 There's a day for everything it seems. Some we can relate to, some not so much. National English Muffin Day – April 23 — is especially exciting for those of us English muffin lovers!
Who remembers the traditional children's nursery rhyme, "Muffin Man?"  Or the popular folk song with the lyrics, "Oh do you know the muffin man?"  Those are both part of the history of English muffins.  They were originally eaten by servants in England and then became prominent in Great Britain when everyone figured out how delicious they were – especially as tea time fare.  English muffins were produced in factories and sold in the streets from vendors with wooden trays around their necks.
Across the ocean in 1933, George W. Bay opened a bakery in Chicago's downtown Loop district starting a new chapter in baking history. He sold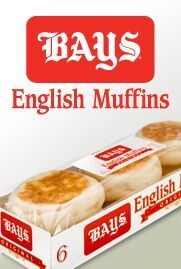 English muffins with orange marmalade – a Bay family tradition. Using the original recipe his English grandmother brought to this country in the 1800s, George Bay made English muffins with only top-quality ingredients.
Sold by the dozen in brown paper bags, the muffins were hand-delivered to bakeries, restaurants, hotels and private clubs. Soon Americans made English muffins a favorite breakfast meal. In 1938, Bays Corporation was one of the first companies to package their English muffins in a box with a cellophane window. The muffins were sold by the half dozen and distributed to major grocery stores including Jewel and National Tea Stores. As the English muffin gained acceptance in the U.S., it lost popularity in its homeland. By the 1950s, it was rumored that the Queen Mother, unable to find muffins commercially, had established a source for her own private supply. In the early 1970s, McDonald's introduced the highly successful Egg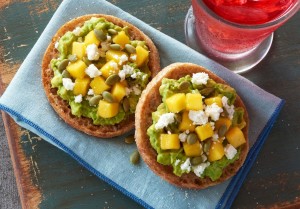 McMuffin – a delicious Canadian-style bacon, egg and cheese breakfast sandwich on a toasted Bays English Muffin.  However, Bays are not used in that breakfast sandwich today.
Today, Bays continues to carry on the family tradition – operating as a family business and adhering to the authentic, original recipe. Bays maintains its standard of excellence using only Hawaiian cane sugar, Minnesota spring wheat and whole milk, Wisconsin AA butter, and potato flour.
There are so many ways to enjoy Bays. They're not just for breakfast; they're perfect any time of day!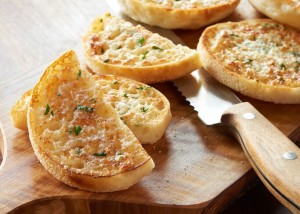 –  They can be served with your favorite spread such as jam or peanut butter
–  Try using Bays English Muffins instead of hamburger buns next time you make burgers
–  Use them as a side of garlic bread on pasta night
–  Try them as the base of an appetizer instead of crackers
–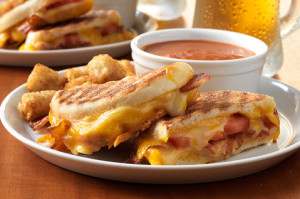 Swap in English muffins in your favorite panini sandwich
–  Next time you prepare an avocado smash, use English muffins instead
–  Make your own English muffin breakfast sandwiches
–  You can use them to make mini pizzas
Did you know that English muffins can also be used in a variety of creative recipes as well?
Breakfast Ideas:
Sides Dishes/Appetizers:

Lunches/Dinners:
Desserts:
How will you celebrate English Muffin Day? Share with us in the comments below!
---
About Bays English Muffins
Bays can be found in the dairy case at your favorite grocery store (not in the bread aisle), typically next to the eggs and are available in 4 varieties:  Original, Multi-grain, Sourdough and Honey Wheat.  Go to http://bays.com for great recipe ideas.  Become a Bays Facebook fan to be part of ongoing sweepstakes and giveaways. Visit https://www.facebook.com/baysenglishmuffins/
Bays English Muffins is a member of the National Frozen and Refrigerated Foods Association.