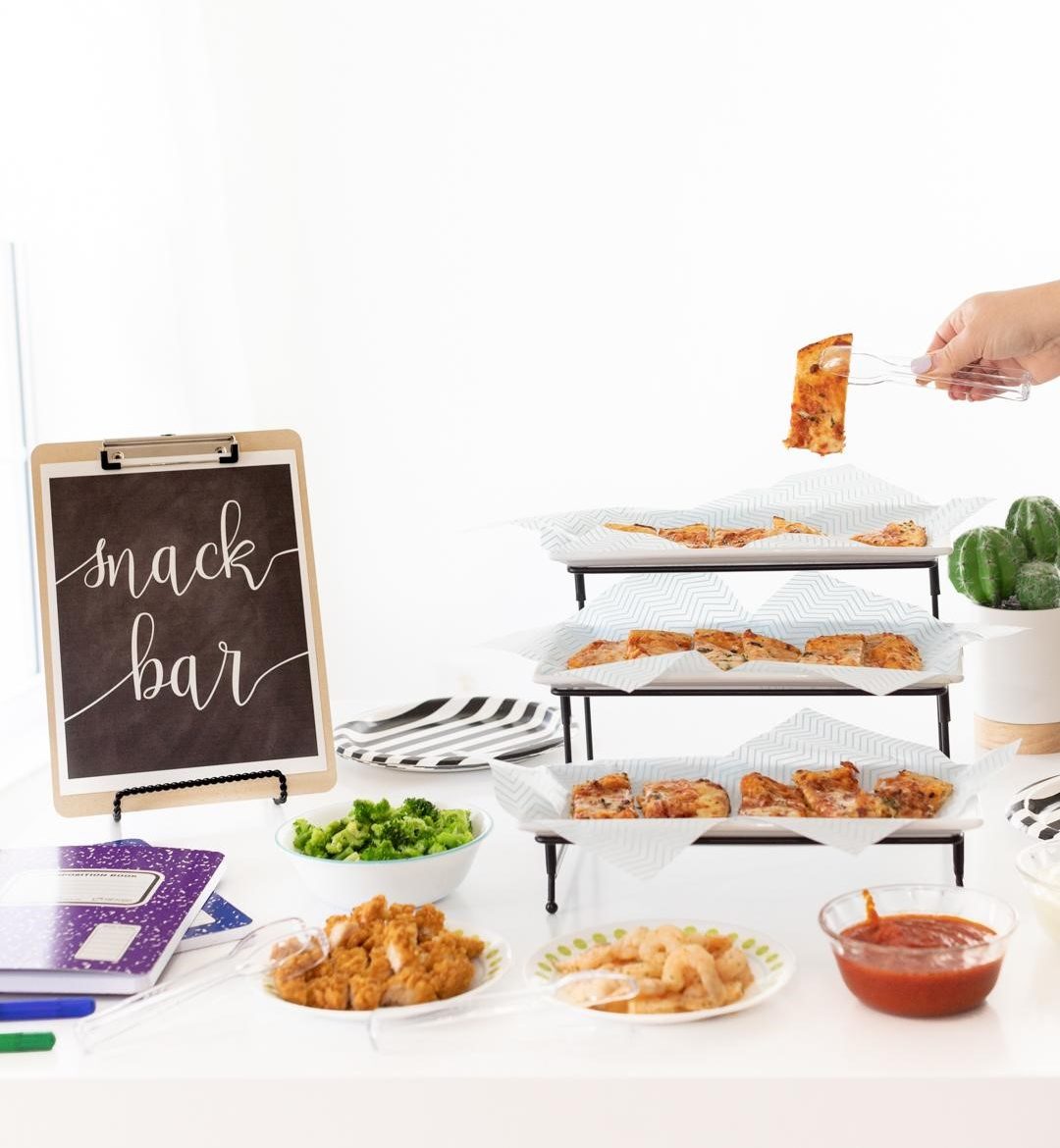 Hi there, Dawn here. I love sharing ways for families to elevate their days through simple smile-inducing ideas at Cutefetti.com. Today, I'm excited to share some of my favorite after-school snack hacks with you. Let's dig in!
We send kids off to school with a full belly, but they always manage to return home to us completely ravenous. This year, we'll be good and ready for them with these easy go-to after school snacking ideas that I'm sharing today. Enter this easy-to-make After School Flatbread bar that is sure to make the school to home transition seamless. Don't be surprised if your kids want to invite their friends over, too. They might just be a lot more excited to tackle their homework after these fun and tasty snacks. Only time will tell.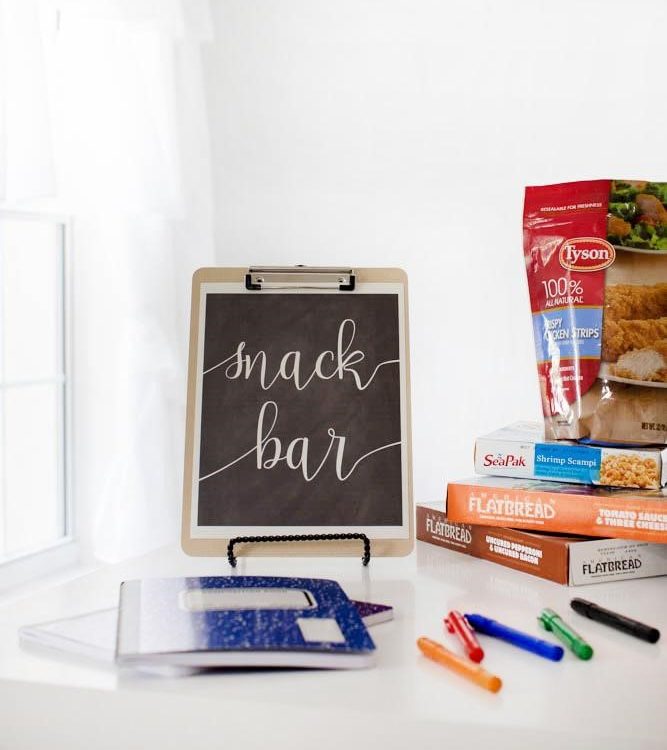 As we're all getting used to new back-to-school schedules, we need no fuss ideas at our fingertips. One of my very favorite hacks to share is so simple but you might not have thought of it yet. Keeping stocked up on frozen products from your local grocer! This will allow you to reach into your freezer at a moment's notice and always be able to share something wonderful. No more rushing around at the last minute trying to make it all happen. Just add these new Back to School favorites to your shopping list and you will be ready for the after school snack rush.
AFTER SCHOOL FLATBREAD SPREAD
Looking to impress the after-school crowd? Let's go over how to serve up an easy flatbread bar that is as easy as it is delicious. These kid-friendly snack ideas will be an instant hit.
Here are some thought starters on some great items to get your creative juices flowing.
For the base flatbread:
Slice your choice of flatbread flavors into snack sized strips. Do this easily by making approximately 1.5″ slices horizontally and then repeat vertically. These shapes will fit perfectly into smaller hands.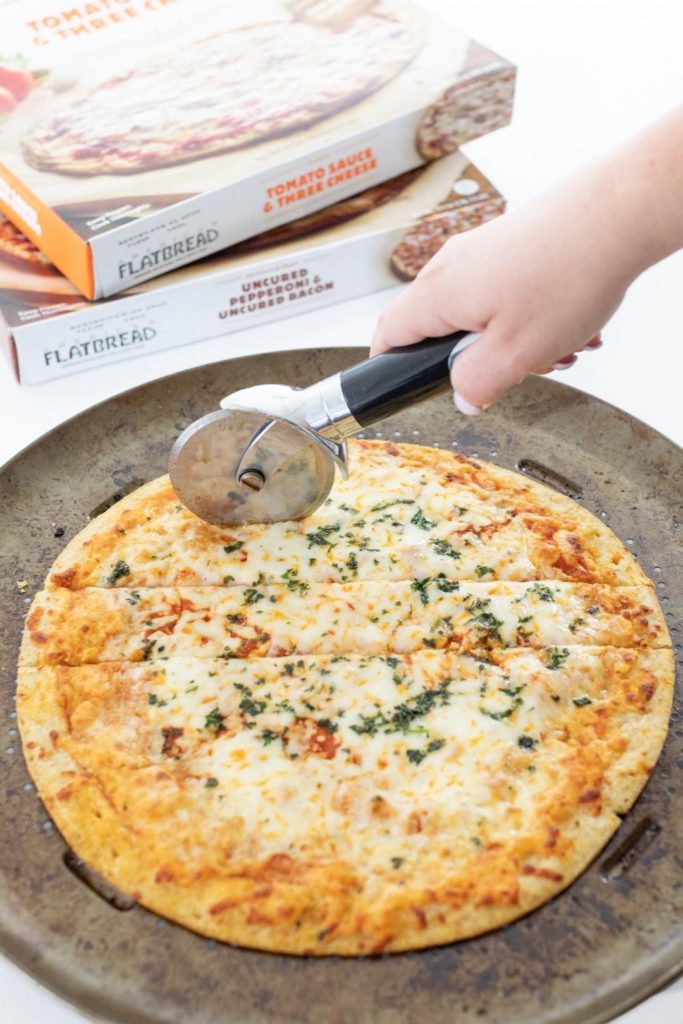 Now here is my favorite part! The toppings and dips for our flatbread bar. Everyone likes choices and this is a great way to introduce new foods and combinations to your kiddos.
Flatbread topping ideas:
Flatbread dipping ideas:
Dressings found in the dairy aisle at your local grocer
Marinara Sauce
Alfredo Sauce
Cheese Sauce
Now that you have made your selections to stock up on, it's time to put together this yummy snack bar.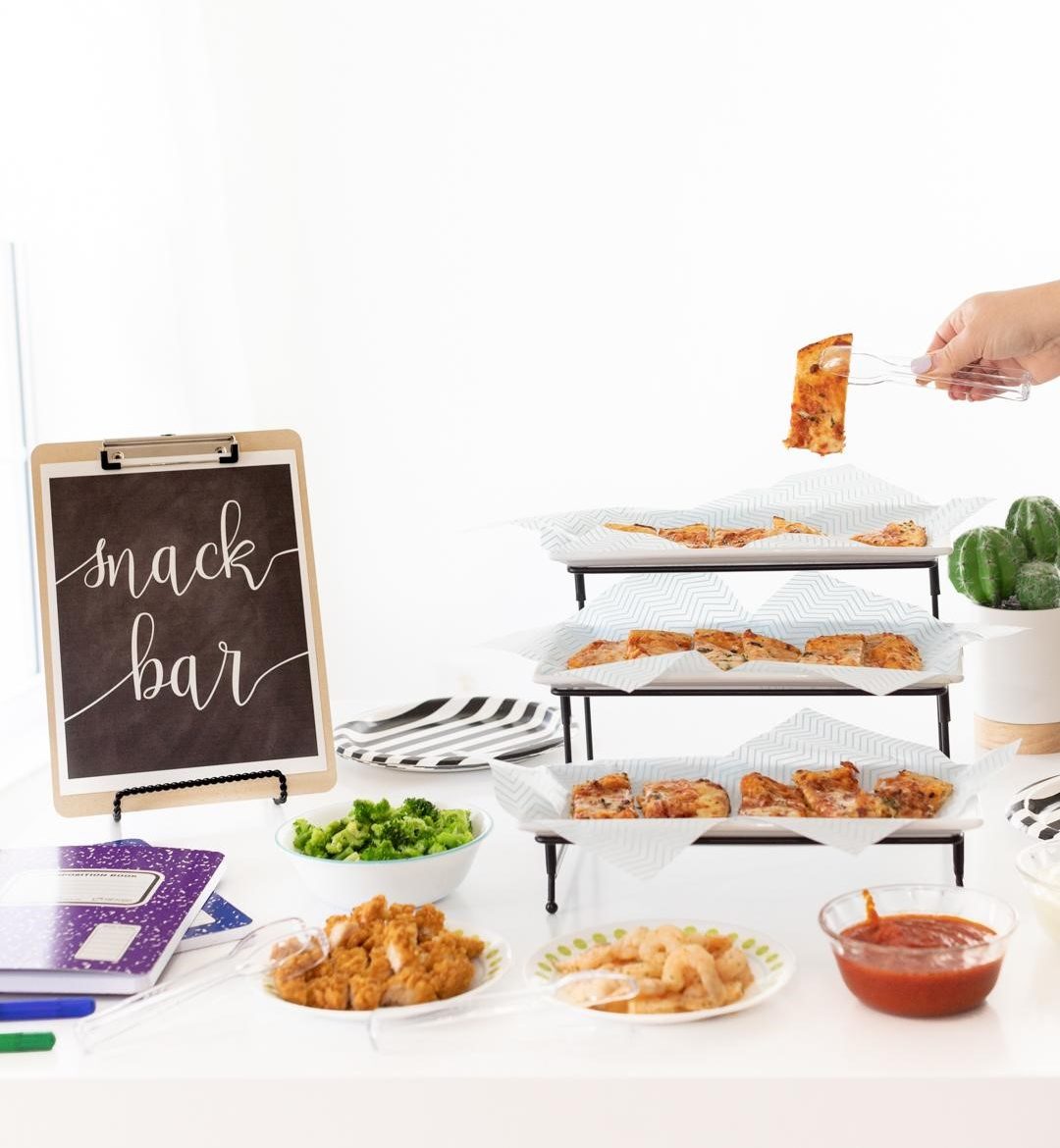 Set out your sliced flatbread strips and then add all of your toppings and dips into individual dishes. Don't forget the utensils, plates and napkins.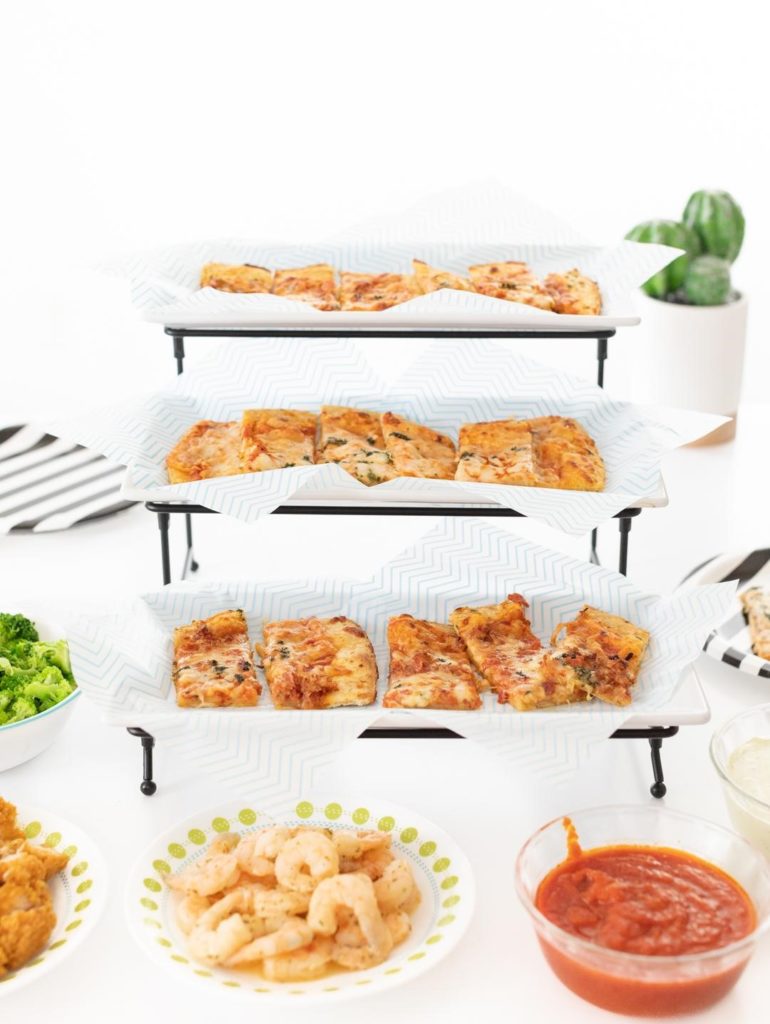 Voila! It's really that easy to put something together that the kids will love when you tap into these easy freezer hacks.
The best part is that you can change up the flavors of flatbread with options like Chicken and Pesto or Farmers Tomato Pie. Then switch up the toppings and dips for a new flatbread spread each time.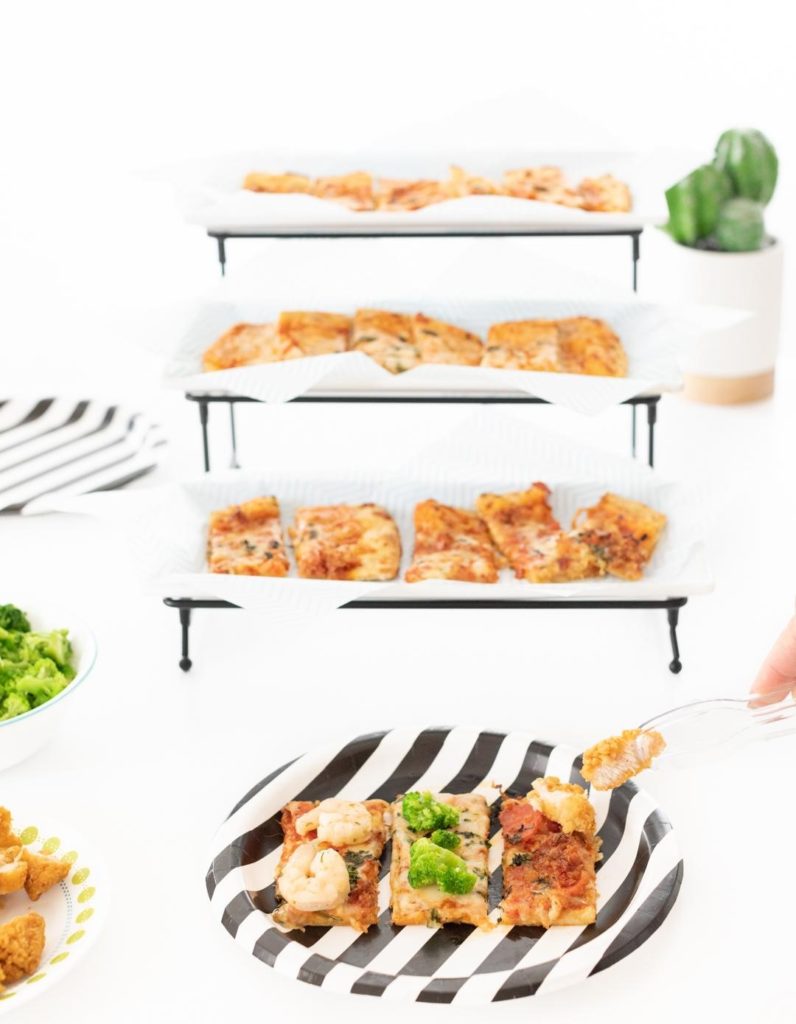 Not sure about you, but no afternoon snack session is complete without a little sweet treat. I have picked some perfectly delicious ice cream treats that will make any afternoon more fun.
Easy after school dessert ideas:
M&M's Ice Cream Cone
M&M's Ice Cream Bars
Snickers Mini Ice Cream Bars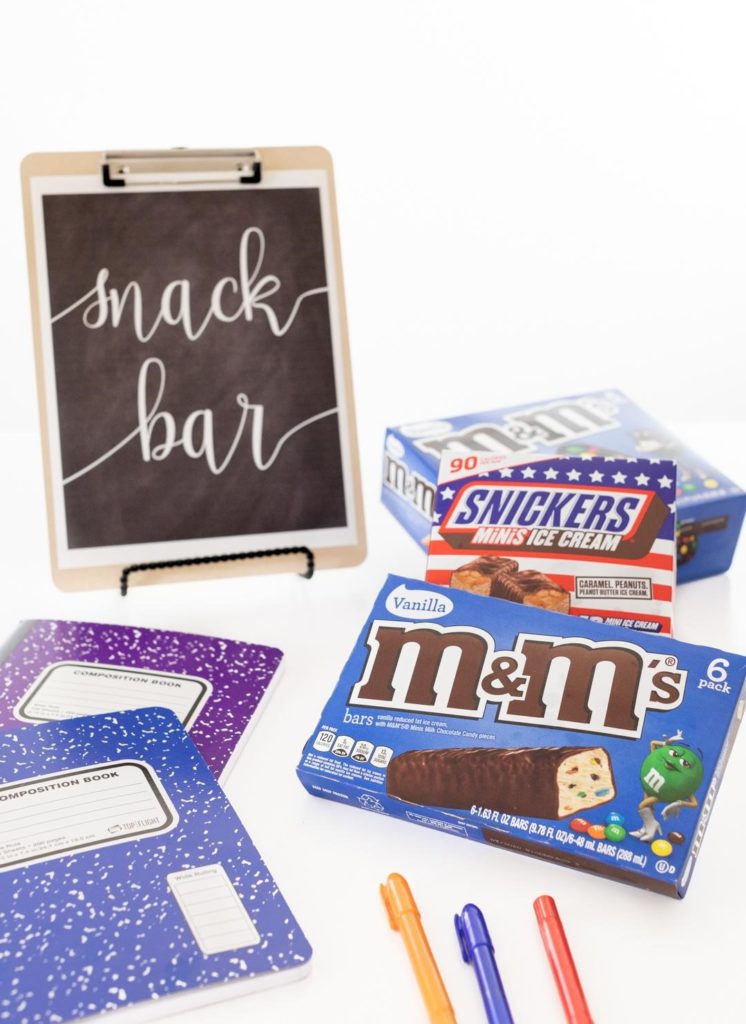 Each of my picks are individually wrapped making them perfect to keep on hand. Only serve what you need and keep the rest on hand for next time. Yet another perk of relying on frozen foods to kickstart the busy school year.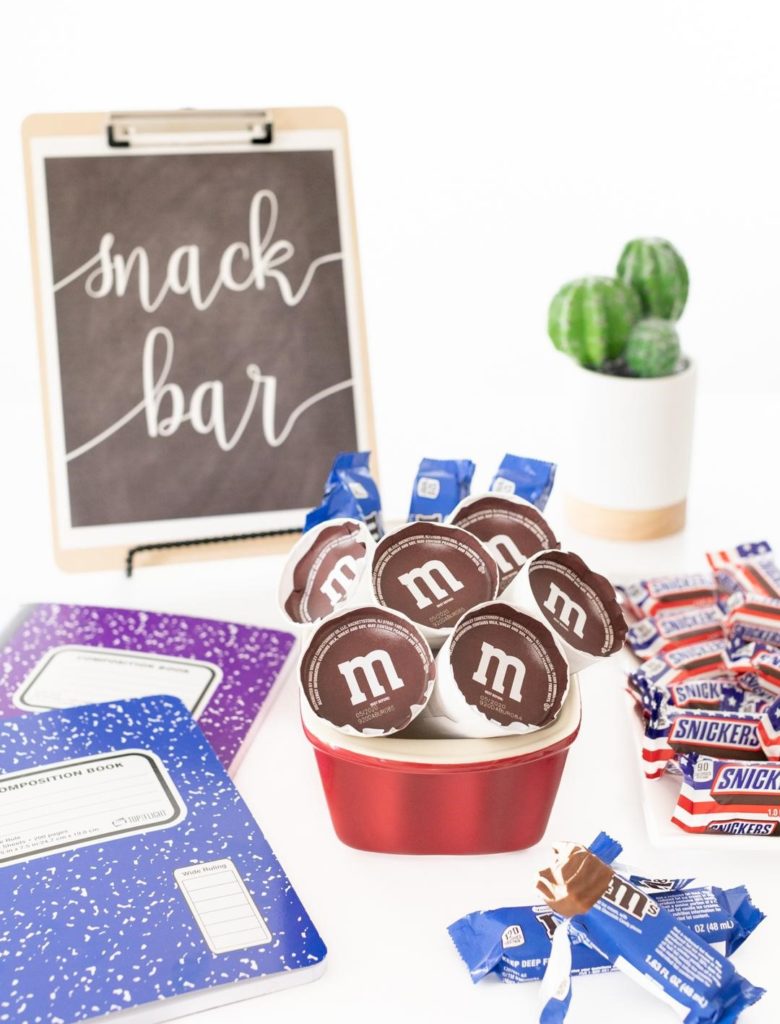 Easily serve these hand-held treats by setting them out on plates and dishes. Another bonus when serving these individual treats? No clean up!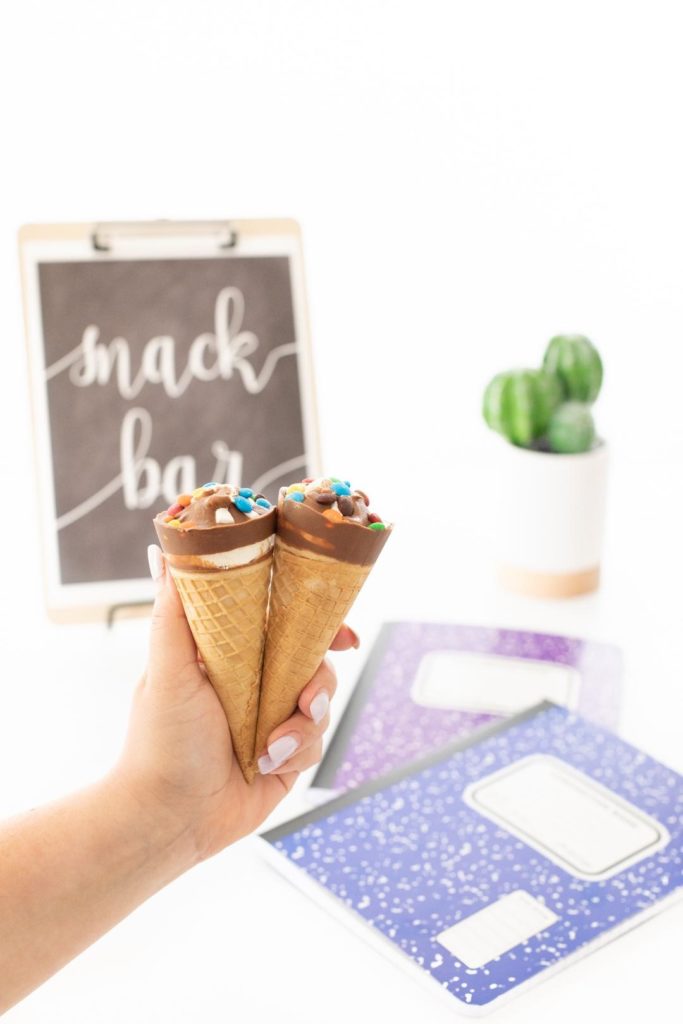 Kick off the new school year with the very best snack bar ideas that will make the kiddos smile. Make sure to check out all of the possibilities on your next trip to your local grocer. You'll find so many perfect treasures in the frozen and refrigerated dairy aisles that your family will love.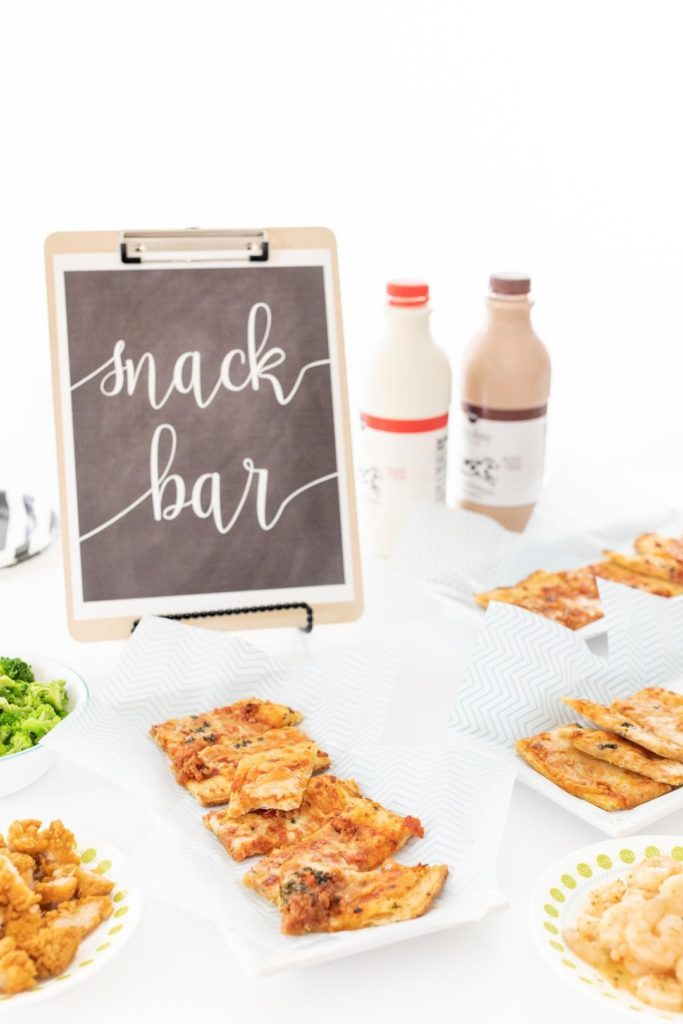 Visit American Flatbread, SeaPak and Tyson websites to learn more and see what other great products they offer to start the school year right.
Dawn Lopez is a member of our Cool Food Panel. Be sure to visit her website, Instagram, Facebook, Twitter and Pinterest for more inspiration.