A Delicious and Nutritious Celebration for National Milk Day
National Milk Day on January 11 commemorates the day that it's believed the first milk deliveries in glass bottles began in the United States in 1878. But why has milk been such an important part of our lives for so long? Throughout the world, more than 6 billion people consume milk and milk products such as cream, butter, yogurt, kefir, ice cream and cheese[1]. Together, all these milk products whether whole, low-fat or fat-free deliver nine essential nutrients (calcium, potassium, phosphorus, protein, vitamins A, D and B12, riboflavin and niacin)[2].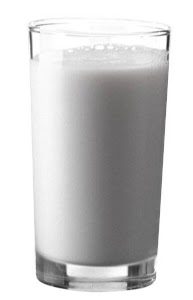 These nutrients are important for our bodies to build strong muscles and bones. As a bonus, the protein in these milk products helps you feel fuller longer. If you're looking to beef-up the protein factor in your diet, dairy foods are a tasty and convenient way to boost this key nutrient.
Here are some easy ways you can add more milk to your diet[3]:
– Enjoy a bowl of cereal with milk for breakfast.
– Use milk instead of water in your oatmeal.
– Blend up a fruit smoothie using milk or yogurt as breakfast, a snack or dessert.
– Add milk to your morning cup of Joe.
– Make scrambled eggs with milk instead of water.
– During lunch. replace juice or soda with a glass of plain or chocolate milk.
Whether you gulp it, sip it, slurp it or spoon it, we've got the best creamy treats starring milk for every part of your day.
For more great milk-inspired ideas, take a stroll down the dairy aisle. Happy Milk Day!
[1] https://nationaldaycalendar.com/national-milk-day-january-11/
[2] https://www.midwestdairy.com/nutrition-and-health/dairy-nutrition/
[3] https://www.dairygoodness.ca/good-health/smart-choices/easy-ways-to-include-milk-products2