3 Tips + 3 Easy 30-Minute Veggie Meals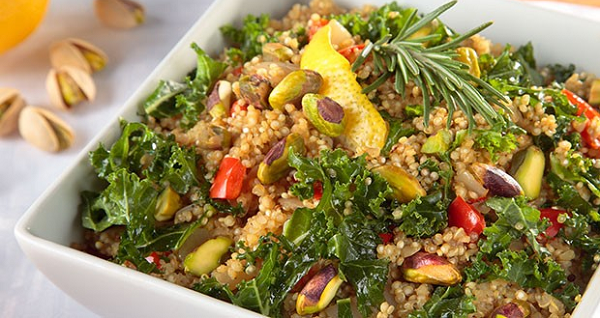 Sometimes, when you're busy at the end of the day, it may seem easier to order and pick up takeout than it is easy to cook up a delicious, plant-powered meal. But some of the tastiest one-dish recipes for veggie meals can be whipped up in 30 minutes or less. That means no Styrofoam clogging up your trashcan, and more time in the kitchen cooking up delicious, plant-based meals. Studies show that when you eat out more often, the meals are higher in calories, saturated fat, sodium, and sugar, and you are more likely to be overweight. Why? That's because when you make food at home, you can control the ingredients and your portion size.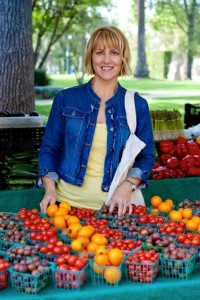 So, instead of dialing that chain restaurant, why not try cooking up one of my three favorite, go-to, plant-powered, one-dish meals? And try these 3 tips for getting healthy, vegan meals on the table in half and hour or less.
Sharon's Time-Savvy Plant-Powered Cooking Tips
Stock Your Pantry (and Freezer). When you take your weekly shopping trips, make sure you keep your inventory stocked with these shelf-stable, plant basics, which are the foundation for all of your meals:
Whole Grains, such as brown rice, quinoa, farro, barley, and steel cut oats. Look for pouches of precooked grains for really quick meals.

Did you know? Even the frozen aisles offer rice for a time-saving shortcut.

Dried and Canned Beans, like kidney beans, chickpeas, lentils, cannellini beans, and black beans. Soak them the night before and pop them in the slow cooker so you have dinner waiting for you when you get home from work. Or open a can of beans to stir into casseroles, salads, and stews.
Nuts and Seeds/Butters, such as peanuts, almonds, pistachios, walnuts, sunflower seeds, chia and hemp seeds (whole or in butters), which are great to spread on a sandwich, toss in a salad, or add to a stir-fry for protein.
The Basics. Keep a good olive oil, assortment of spices and herbs, canned and/or frozen fruits and veggies (i.e., tomatoes, peaches), coconut milk, and pasta on hand, too.
Fresh Fridge Splurge.
Seasonal Produce. Once a week, stock up on seasonal produce to turn your meals into magic, such as greens, cauliflower, broccoli, squash, and tomatoes.

To help reduce waste, turn to frozen fruits and vegetables and use only what you need, allowing you to save the rest for later.

Plant Proteins. Try to keep tofu, seitan, tempeh, soymilk, and the many other dairy alternatives in the fridge, too.
One, Two, Three Magic. Now that you have a well stocked kitchen, the magic can happen with this basic formula:
Grain + Vegetable + Protein. That's all it takes! Turn brown rice, tofu, and green beans into a Szechuan stir-fry. Simmer lentils and peas together into a curry to serve over quinoa. Cook kidney beans, tomatoes, and zucchini into a chili to serve with cornbread.
Try one of my 3 favorite, quick and easy vegan meal recipes for starters:
Easy Vegetable Tofu Bibimbap Skillet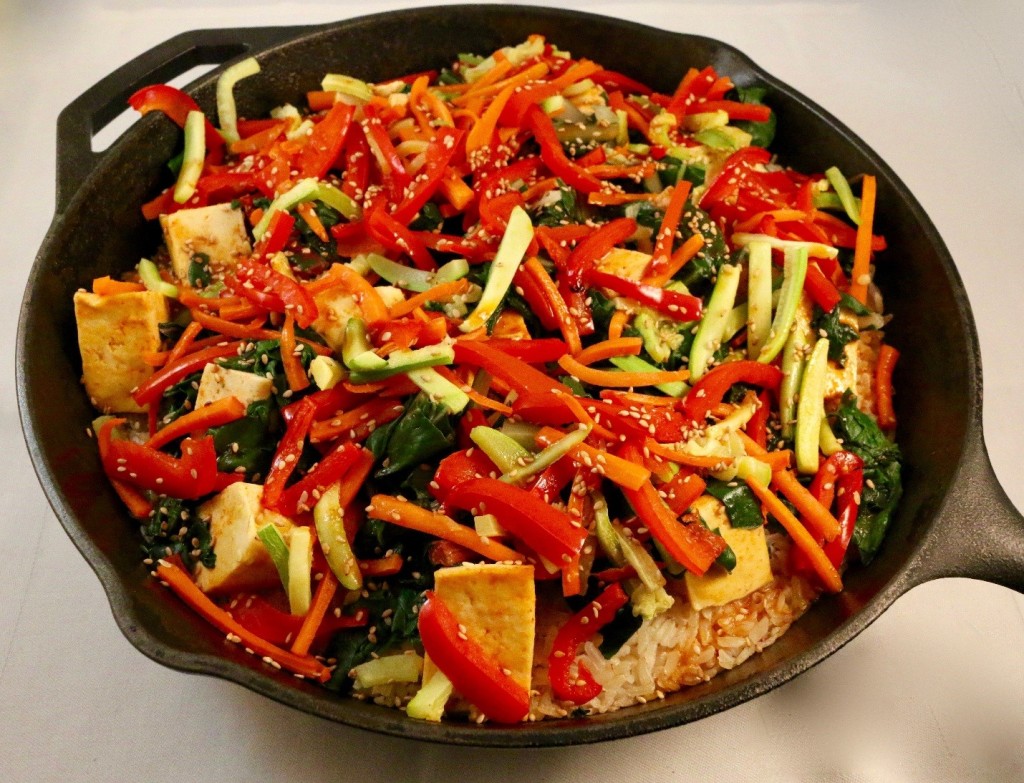 Quinoa Kale Risotto with Pistachios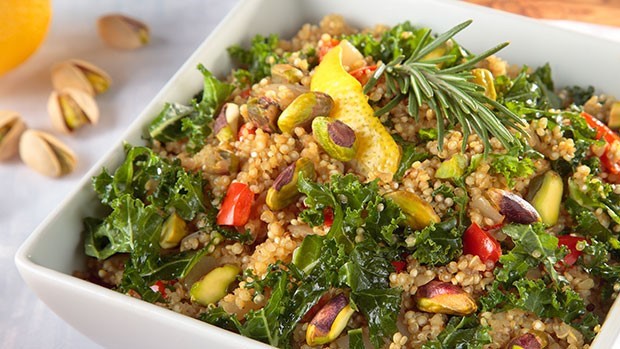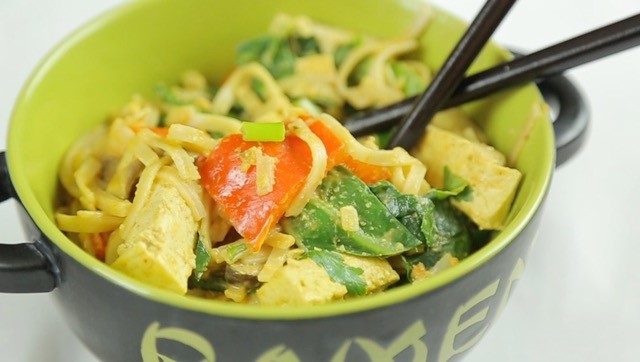 For more inspiration on living a healthy, plant-based life, visit SharonPalmer.com.
---
About Sharon Palmer, RDN
Sharon Palmer, RDN, The Plant-Powered Dietitian™, is an award-winning food and nutrition expert, journalist, and editor. She is author of The Plant-Powered Diet: The Lifelong Eating Plan for Achieving Health, Beginning Today (The Experiment, 2012) and Plant-Powered for Life: Eat Your Way to Lasting Health with 52 Simple Steps & 125 Delicious Recipes (The Experiment, 2014). Sharon also is editor of Environmental Nutrition, nutrition editor of Today's Dietitian, blogger for the award-winning The Plant-Powered Blog, and publisher of her monthly The Plant-Powered Newsletter. Living in the chaparral hills overlooking Los Angeles with her husband and two sons, Sharon enjoys visiting her local farmers market, gardening, and cooking for friends and family.