27 Radiant Ways to Celebrate National Ravioli Day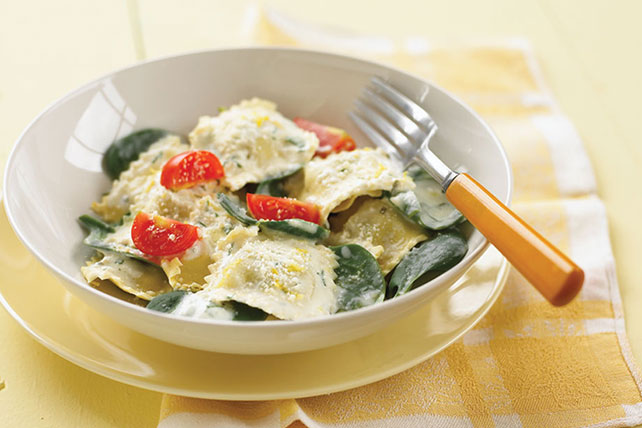 Happy National Ravioli Day! You can trace this popular stuffed pasta back to the 14th century – and the word itself comes from an old Italian word riavvolgere which (appropriately) means "to wrap."[1] 
During its beginnings, raviolis were filled with leftover ingredients from other recipes and served with a sauce or broth. Now fillings can range from gourmet cheese to spinach, herbs, beef, lobster, chicken, buttersquash and more! Ravioli is an Italian food, but many other cultures have similar stuffed dishes, like China's wonton, Asia's samosa, India's gujiya and the Jewish cuisine kreplach[2]. Today you can even enjoy fried raviolis! Enjoy National Ravioli Day by trying your hand at these rich ravioli recipes.
Who doesn't love cheese? These cheesy ravioli dishes are ready to be devoured:
These veggie ravioli options are great for lunch or dinner:
Ravioli pairs perfectly with these meaty meals:
Try these other creamy ravioli mealtime ideas:
How do you like your ravioli? Share with us on social media @EasyHomeMeals!
[1] https://www.cucinaventi.com/blog/news/italian-food-for-thought-a-short-history-of-ravioli
[2] https://www.prnewswire.com/news-releases/three-bridges-celebrates-national-ravioli-day-with-fun-facts-300052926.html