25 Splendid Recipes Starring Frozen Spinach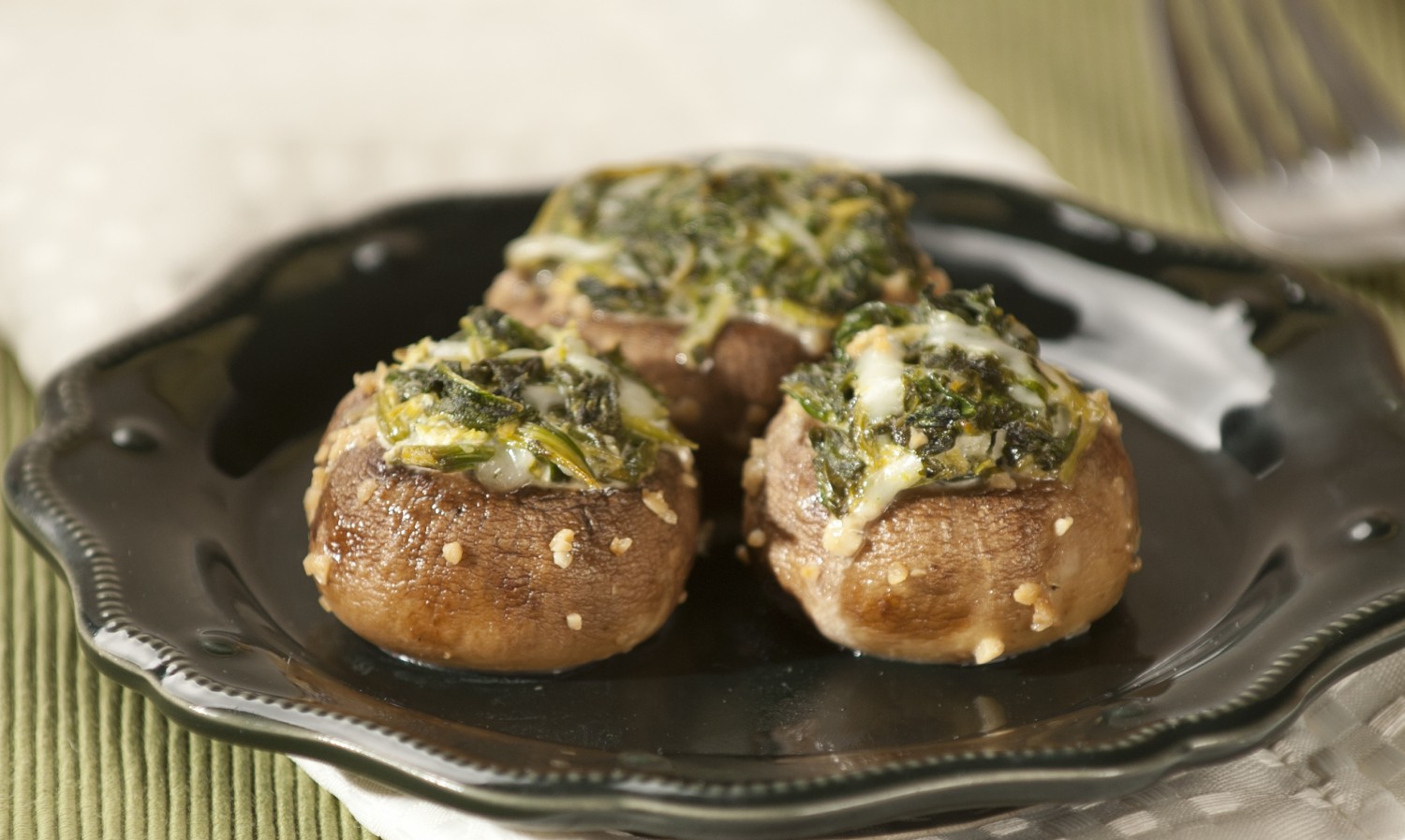 Happy National Spinach Day! If you asked us when we were kids, we wouldn't be so thrilled about spinach and especially a holiday to celebrate it. Thankfully our taste buds mature as we get older! While not everyone appreciates this leafy vegetable, there are tons of benefits to incorporating it into your diet. Spinach is a dark green "superfood" that is low calorie and loaded with nutrients. Spinach is important for skin, hair and bone health, and can help manage diabetes, lower your risk of cancer and decrease high blood pressure. Just one cup of spinach contains .86 grams (g) of protein, 81g of iron,  30 milligrams (mg) of calcium, 24mg of magnesium, 167mg of potassium and many other vitamins and minerals[1].
While spinach can be eaten raw, it is also a versatile ingredient while cooking. We love using frozen spinach in our recipes because you can buy it pre-chopped and it has a longer shelf life. You can say goodbye to wilting spinach in your fridge! The best way to defrost frozen spinach is to nuke it in the microwave for a few minutes and squeeze the water out with paper towels, or warm it over low heat on the stove and strain excess water with a mesh sieve or colander.

Pick up these varieties of spinach in the frozen food aisle:
– Baby Leaf Spinach
– Creamed Spinach
– Organic Cut Spinach
– Cut Leaf Spinach and Butter Sauce
Enjoy these splendid recipes using frozen spinach:
What's your favorite recipe using frozen spinach? Share with us on social media @EasyHomeMeals!
[1] https://www.medicalnewstoday.com/articles/270609.php