24 Unbeatable Recipes for National Egg Month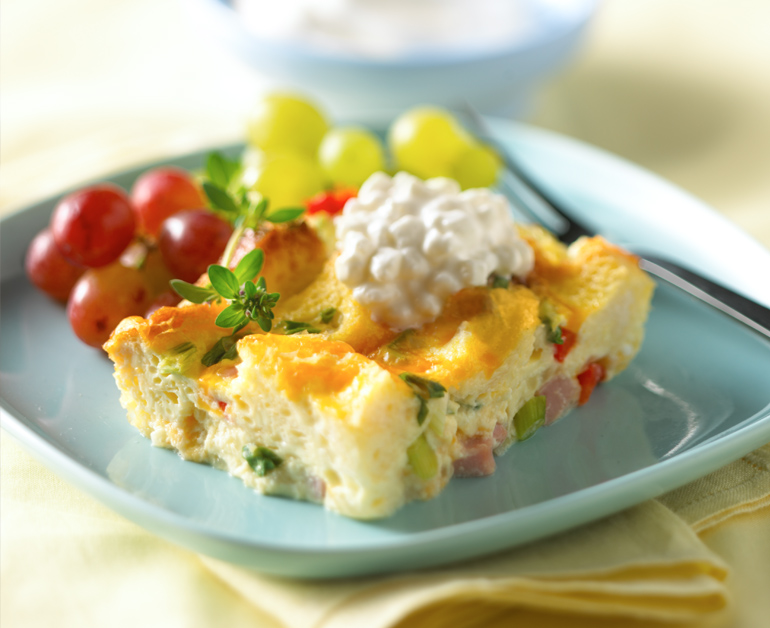 January is National Egg Month and in the beginning of the year, which is a great time to explore the benefits of eating eggs! One egg alone has 13 essential vitamins and minerals and is packed full of high-quality protein. Did you know eggs come in more than just Large and Jumbo sizes? There's Pee Wee, Small, Medium, Large, Extra Large, Jumbo and Super Jumbo – a size for every occasion[1]. There's also no difference between brown and white eggs – just that the hen that laid the eggs has either brown or white ears[2]. Another fun fact is that the chance of finding a double-yolked egg is about 1/1000[1] – so if you find one, consider yourself lucky!
Try these outstanding breakfast recipes featuring the star of the show – eggs!
Eggs don't have to be exclusive to breakfast – check out these yummy lunchtime recipes:
For a more hearty, dinner menu, try these egg-inspired recipes:
It's always great to have eggs on-hand so that you can make dessert at any given moment!
Now that you've made delicious egg recipes, what do you do with the leftover eggshells? Check out these 20 Ways to Recycle Eggshells from our friends at Vital Farms. And don't forget to tag us @EasyHomeMeals on social media with your favorite egg recipes!
[1] https://www.easyhomemeals.com/tips/egg-cellent-egg-facts/
[2] https://nestfresh.com/about/egg-school-faq/