24 Marvelous Recipes Using Frozen Meatballs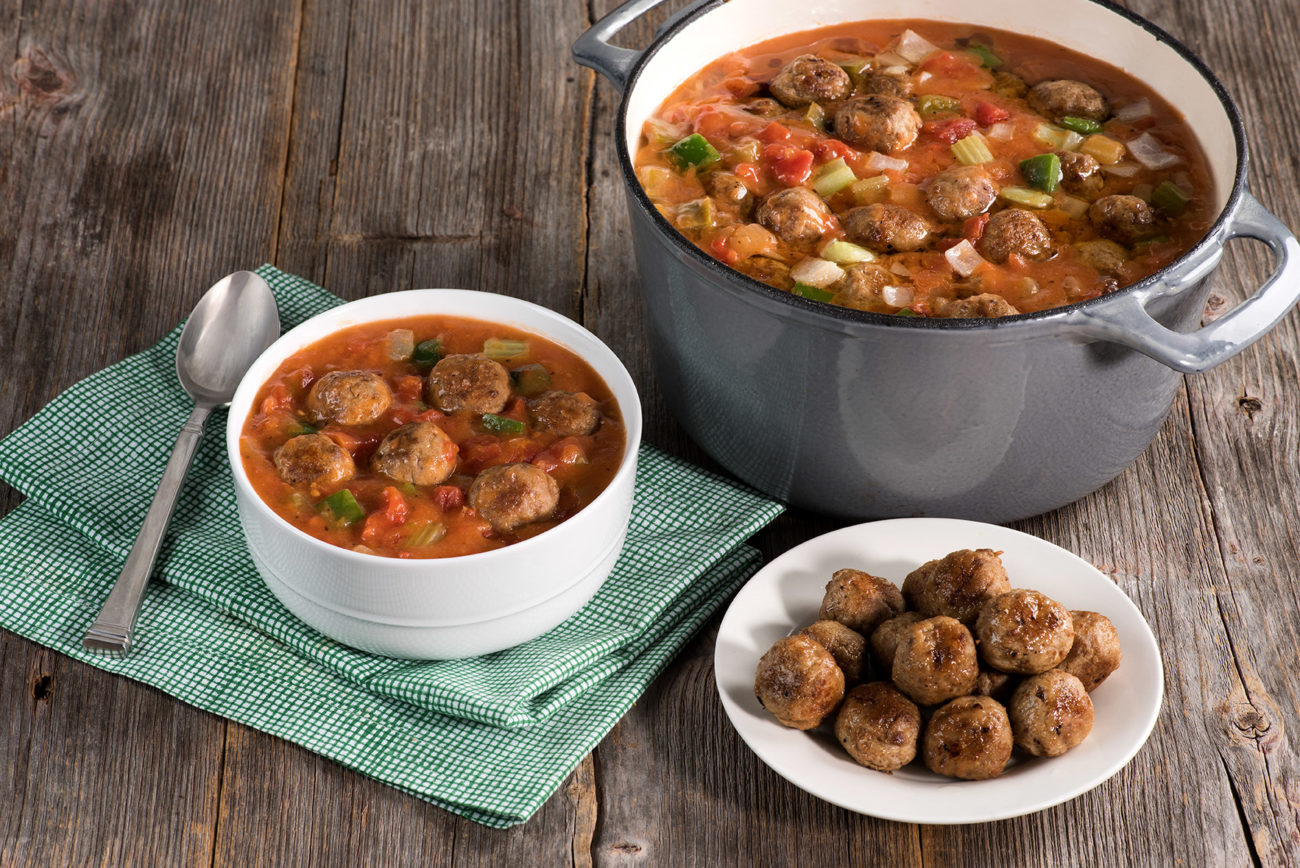 Did you know today is National Meatball Day?! There is so much to love about these versatile meat concoctions. While meatballs are most commonly associated as an Italian food (mmm spaghetti and meatballs 😉 ), the origin of meatballs is a mystery. The most widely accepted theory is that meatballs come from the Persian dish, "Kofta" which has many variations of preparation but essentially means, "pounded meat". It's typically of minced or ground beef, chicken, pork, or lamb, mixed with rice, bulgur or mashed lentils. From there, this concept was passed onto the Arabs, and then most likely traveled along trade routes to Greece, North Africa and Spain[1].Today, you'll find meatballs in every major culture across the globe.
With so many meatball varieties in the frozen food section of your supermarket, there's no need to ever make them from scratch! Whether you're looking for home-style, Italian style, Turkey, Swedish, vegetarian, Angus beef or even gluten free, the freezer aisle has you covered.
In celebration of Meatball Day, we're sharing 24 of our favorite recipes, starring frozen meatballs!
What's your favorite way to eat meatballs? Share your recipes and photos on social media and use the hashtag #easyhomemeals!
[1] https://www.theatlantic.com/technology/archive/2016/03/history-of-the-meatball/475083/