22 Smoothie Bowl Recipes for a Better You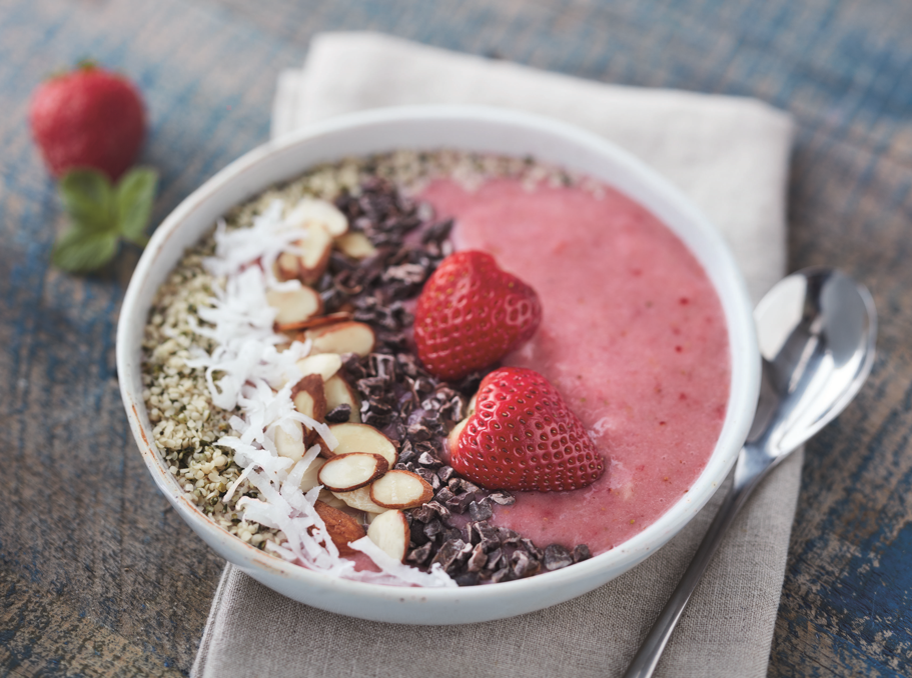 Bowls–whether it be poke, acai, grain, smoothie, etc.–are all the rage. We've been riding the smoothie bowl train for years, and they're predicted to peak in popularity this year[1]. Now some may boldly say 'if you're still drinking your smoothies out of a glass, you're doing it wrong,' but we're here to not knock smoothies but encourage you to step outside your smoothie comfort zone into the glamorous, Instagram-worthy smoothie bowl universe.
If you're unfamiliar, smoothie bowls begin with your favorite blended smoothie concoction poured into a bowl. Then you top with ingredients like fresh or dried fruits, nuts, granola, coconut flakes, seeds, nut butters, chocolate pieces, etc. It's that simple and the flavor combinations are endless! They're a super-easy way to sneak in extra nutrients, plus you'll be starting your day in the most picturesque way. 😉 Bonus: if you close your eyes, it'll feel like you're eating an ice cream sundae for breakfast! 
Add these delicious and nutritious smoothie bowl recipes into your breakfast recipe repertoire:
What's your go-to smoothie bowl recipe? Share with us on social media @EasyHomeMeals!
[1] https://www.uber.com/newsroom/2018-year-in-review/