21 Delish Recipes for National Nachos Day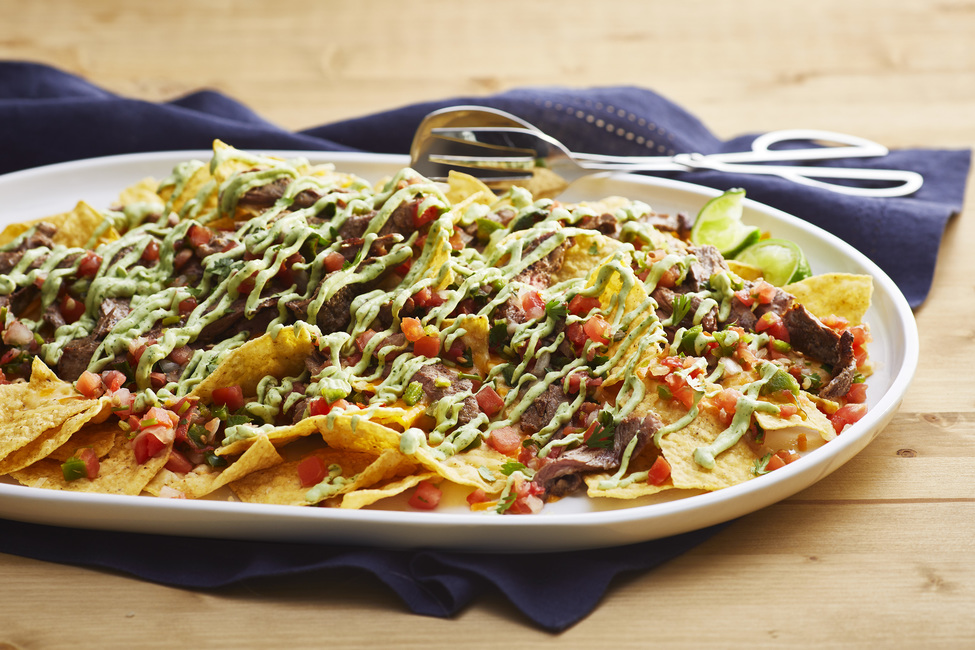 The best day of the year is here – it's National Nachos Day! We bet you all know what nachos are, but do you know where they came from – and when? Nachos date back to 1943 in Piedras Negras, a small Mexican city near a military base close to the Texas border. A group of military wives came to the Victory Club in Piedras Negras after finding that all the nearby restaurants were closed. A chef at the club named Ignacio Anaya felt bad for the ladies and decided to make something out of what was left in the kitchen. He sliced tortillas and fried them, then covered them with shredded cheese and sliced jalapenos and baked the dish in the oven. Ignacio called his creation "Nachos Especiales" after himself – "Nacho" is a nickname for the name Ignacio[1].
And just like that, one of the most popular dishes was born! Today you can find nachos in restaurants and kitchens around the country. People customize nachos to their liking – with various cheeses, meats, veggies, salsas – the possibilities are truly endless. In more recent years, nachos seem to have expanded beyond using just tortilla chips! Now you can find recipes far and wide that use potato chips, tater tots, pierogies, etc. as the base instead of tortilla chips. You can even enjoy sweet nachos with inventive dessert nacho recipes. Dive into these cheesy creations for National Nachos Day!

Nachos Loaded with Meat:
Nacho Average Nachos:


Non-Tortilla Chip Nachos:

Nachos for Dessert – Because Why Not!:
What's your favorite kind of nachos? Share with us on social media @EasyHomeMeals!
[1] https://time.com/4534655/international-day-of-the-nacho-history/