21 Cheesy Recipes for National Cheeseburger Day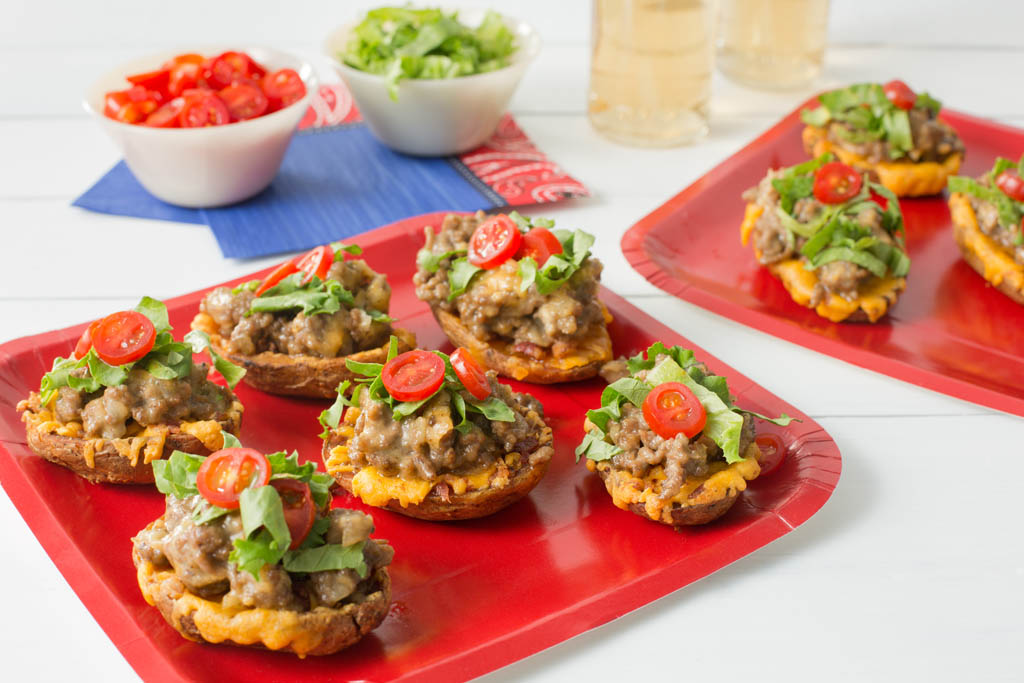 It's National Cheeseburger Day! Today is the perfect excuse to enjoy this American classic sandwich. But who do we have to thank for inventing the cheeseburger and when exactly was it invented? While it's impossible to know for sure who actually created America's first cheeseburger, there is speculation that cheese was eaten on a hamburger beginning in the 1920s. Many food historians credit 16-year-old Lionel Sternberger for slapping a slice of American cheese onto a cooking hamburger in 1924 at his father's sandwich shop, the Rite Spot, in Pasadena, California. However, the Sternbergers called their creation a "cheese hamburger." The first sandwich to actually be called a "cheeseburger" was at Charles Kaelin's restaurant in Louisville, Kentucky in 1934[1].
Whatever your favorite cheeseburger fixings, you don't have to enjoy this culinary delight on a bun or even as a sandwich. Celebrate at home by trying these traditional and unique cheeseburger recipes.
How will you celebrate National Cheeseburger Day? Share with us @EasyHomeMeals on social media.
[1] https://www.thespruceeats.com/birth-of-the-cheeseburger-101426