19 National Grilled Cheese Day Recipes You'll Devour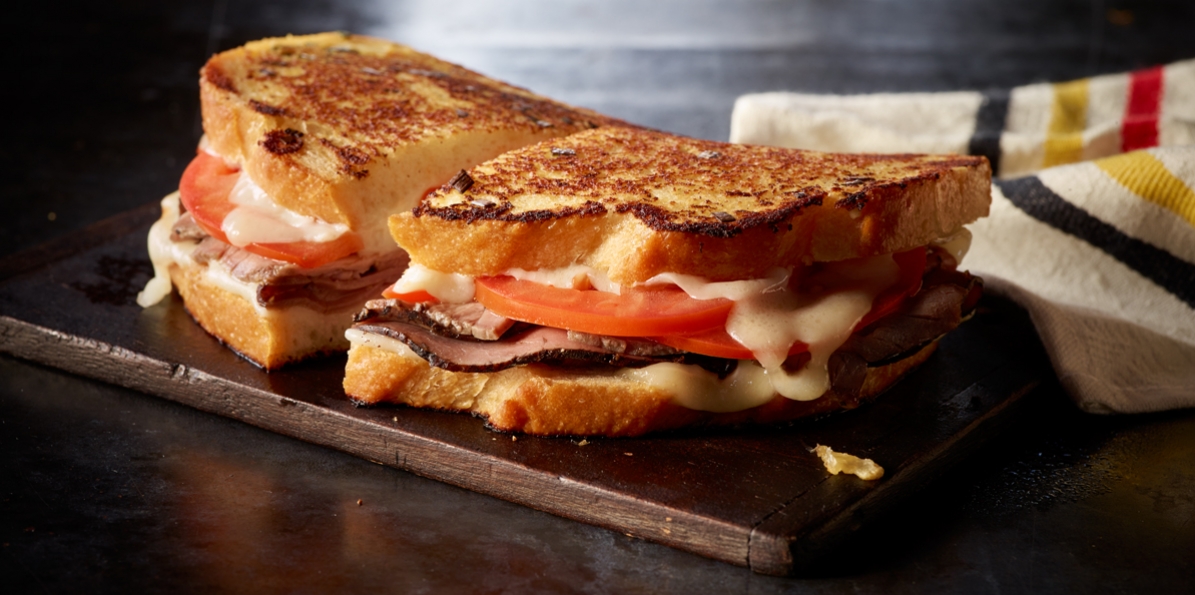 Today is National Grilled Cheese Day – a cheesy day to be celebrated around the country! Grilled cheese started out as "toasted cheese sandwiches" in the early 1900s when grated cheese was combined with salad dressing or mustard and toasted between two slices of toasted bread. These sandwiches were very cheap and easy to make, making them popular among families during the Depression era. One of America's favorite food combinations was created when school cafeterias starting pairing tomato soup with grilled cheese sandwiches to meet the dietary requirements for school lunches[1]. Kraft Foods introduced Kraft Singles in 1949, making grilled cheeses even easier to make with its individually wrapped cheese slices[2].
Today, any cheese or bread you can imagine are used to create the most delicious of grilled cheese sandwiches. Additional "toppings" like make this popular sandwich even more indulgent – and the possibilities are endless! Try these fun recipes for National Grilled Cheese Day (or for any day)!
Classic Cheesy Combos
Stuffed with Goodies
Sweet Ideas
Heat-And-Eat

What are you favorite grilled cheese combos or ingredients? Share with us on social media @EasyHomeMeals!
[1] https://www.tripsavvy.com/history-of-grilled-cheese-sandwiches-1329090
[2] https://recipes.howstuffworks.com/history-of-grilled-cheese.htm